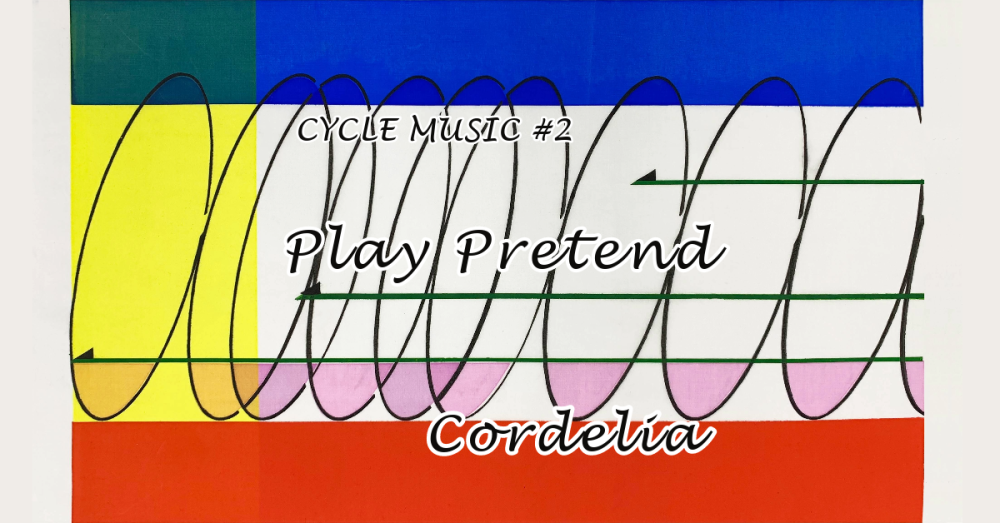 CYCLE MUSIC#2
Cordelia "Play Pretend"

This serial column, which began last month, started with an introduction. In the first installment, I wrote about "My Ever Changing Moods" by The Style Council, a song that accompanied my youth and how cycling made the world more enjoyable. In this second installment, let's introduce Cordelia, a talented young British female singer-songwriter with a hauntingly beautiful voice, whose debut song was released just this summer.

The song "Play Pretend" is a delightful groovy tune with a hint of introspective mellowness, set to the cool, bossa nova-flavored strumming of the guitar that's hard not to appreciate. I immediately liked it upon listening. However, when I watched her music video, I couldn't help but think that it was perfectly timed.
The video combines ever-changing landscapes from different parts of the world with her cycling, creating a striking impression. It beautifully reflects her character as she sings and plays in the landscapes of youthful reverie.

Just like Corinne Bailey Rae appeared riding a bicycle in the music video for "Put Your Records On" in 2006, bringing a sense of newness and sweet excitement, this summer indie pop in 2023 has freshened up and colored the season sweetly.
Text_Toru Hashimoto (SUBURBIA)

https://www.youtube.com/watch?v=AYzn7dqh6Jw&list=WL&index=56
Profile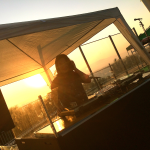 Toru Hashimoto (SUBURBIA)
Editor / Music Selector / DJ / Producer. Founder of Suburbia Factory. Owner of Shibuya's "Cafe Apres-midi" and "Apres-midi Selecao." Over 350 compilation CDs, including series like 'Free Soul,' 'Mellow Beats,' 'Cafe Apres-midi,' 'Jazz Supreme,' 'Music With A View,' and many others, have been curated, making him the world's foremost selector. He oversees and produces music broadcast channels "usen for Cafe Apres-midi" and "usen for Free Soul" on USEN, wielding significant influence in Japanese music scene since the 1990s. In recent years, his 'Good Mellows' series with a focus on mellow chillout has gained great popularity both domestically and internationally.
Art Work_spoken words project
Post Date:2023.09.08