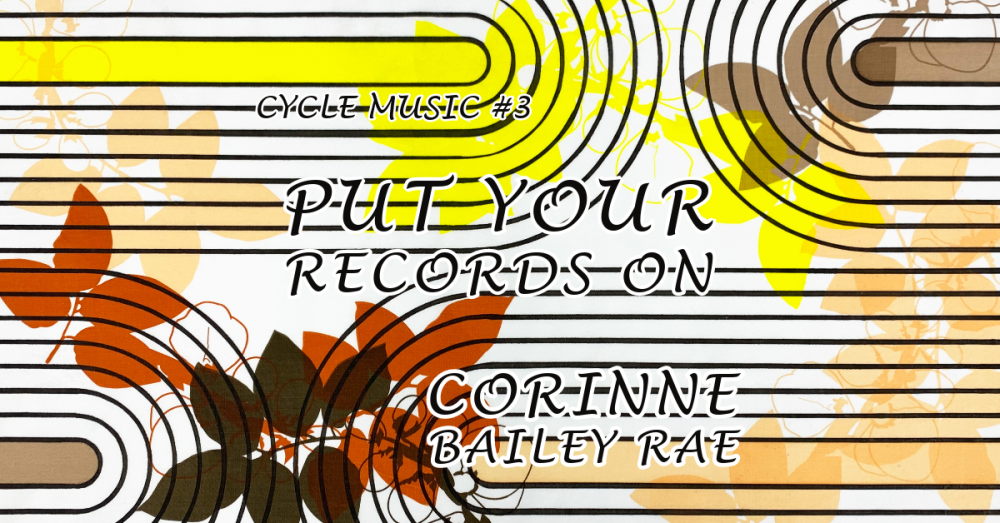 CYCLE MUSIC#3
Corinne Bailey Rae
"Put Your Records On"
Alongside "My Ever Changing Moods" by The Style Council, which I introduced in the first installment of this column two months ago, one of the most memorable music videos featuring cycling that comes to mind is "Put Your Records On" by Corinne Bailey Rae, the singer-songwriter born in Leeds, UK, in 1979. I can't forget the fresh excitement I felt the first time I watched this music video. It was reminiscent of the bittersweet feeling I experienced when I watched early short films by François Truffaut (his films often feature memorable bicycle scenes) during my younger days.
The beauty of the dappled sunlight filtering through the trees and the radiant glow of the backlit sunset. Riding bicycles through the woods with friends, there's a gentle and naïve expression. Then, her smile breaks free during the chorus. Finally, she releases a red ribbon into the vast sky in the climax. When I relax and listen to this song, I always think that happiness might just be something like this.
Judging from the meaning of the lyrics of this beloved song, could the first phrase resonate with Bob Marley's "Three Little Birds" message? I interpret the recurring line in the chorus, "Put your records on, tell me your favourite song," as "Play your favorite record." I often hum it in my head like a theme song when I'm DJing, even though it's sung to a woman (Corinne Bailey Rae herself). It's a song that encourages me, saying, "Relax, be yourself, follow your heart, and live with dreams."
"Put Your Records On" was her second single released in 2006 and reached No. 2 on the UK charts. Her subsequent release, the debut album "Corinne Bailey Rae," went on to shine at No. 1 on the UK charts.
Adding a personal note, in 2009, as part of a special project for my compilation series "Mellow Beats," I produced a cover of Sade's classic "Kiss Of Life" with Nujabes handling the track making. The first choice for featuring vocals was Corinne Bailey Rae. As fans may know, during that period, she experienced multiple personal hardships privately, and unfortunately, we couldn't make it happen in the end. However, I cherish the memory of receiving her gracious response. In her place, Giovanca and Benny Sings from the Netherlands contributed to the finished version, "Nujabes feat. Giovanca & Benny Sings – Kiss Of Life," which turned out to be a wonderful mellow and jazzy cover of Sade. If you get a chance, please give it a listen.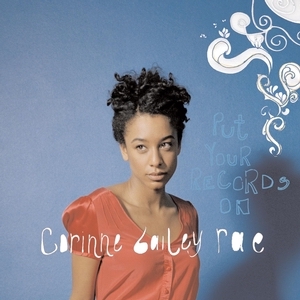 https://www.youtube.com/watch?v=rjOhZZyn30k
Profile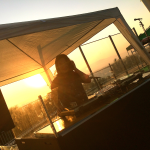 Toru Hashimoto (SUBURBIA)
Editor / Music Selector / DJ / Producer. Founder of Suburbia Factory. Owner of Shibuya's "Cafe Apres-midi" and "Apres-midi Selecao." Over 350 compilation CDs, including series like 'Free Soul,' 'Mellow Beats,' 'Cafe Apres-midi,' 'Jazz Supreme,' 'Music With A View,' and many others, have been curated, making him the world's foremost selector. He oversees and produces music broadcast channels "usen for Cafe Apres-midi" and "usen for Free Soul" on USEN, wielding significant influence in Japanese music scene since the 1990s. In recent years, his 'Good Mellows' series with a focus on mellow chillout has gained great popularity both domestically and internationally.
Art Work_spoken words project
Post Date:2023.10.13