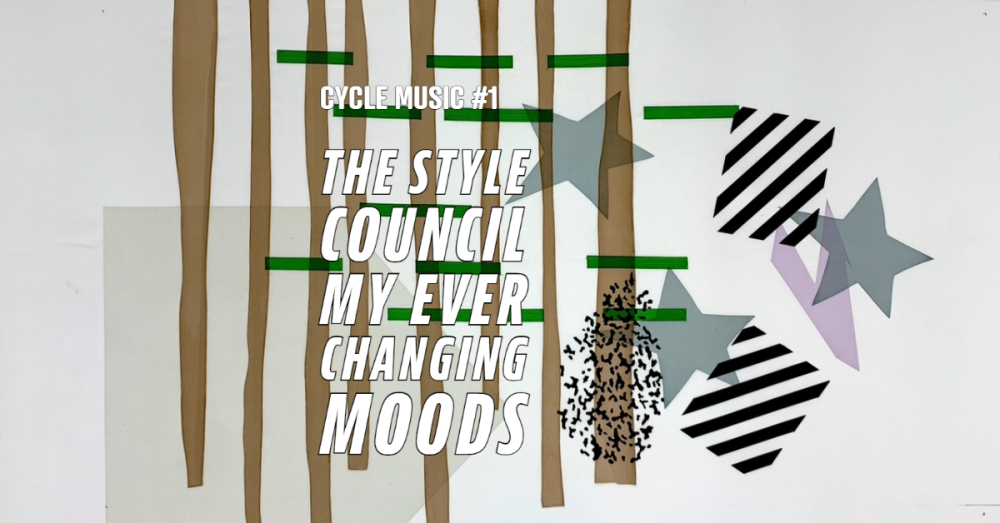 CYCLE MUSIC #1 The Style Council "My Ever Changing Moods"
I will be starting a serialized column from this month. Thank you in advance for your support. I hope to deliver essays that make music even more enjoyable with bicycles every month, but for the first installment, let's start with a self-introduction as well.
It was a day in February 1984, as I was about to finish my second year of high school in Japan. I happened to be casually watching MTV, which was at its peak back then, and listening without much thought. However, my ears were instantly drawn to a very catchy, light and groovy acoustic number with an intro guitar riff.
In the music video, set amidst a typical British countryside, a road racer was seen cycling with slightly comical and endearing gestures. I instantly fell in love with that song and didn't hesitate to ride my bicycle to a record shop in Shibuya to buy the 12-inch single. Since then, during my bike-commuting school days, I always found myself humming this song on my way to school.
The song that colored one page of my youth is "My Ever Changing Moods" by The Style Council. The Style Council was formed by Paul Weller, who disbanded the popular band The Jam during their peak in the late 1970s to early 1980s mod/punk scene. He teamed up with keyboardist Mick Talbot to create sophisticated pop music influenced by jazz, soul, and bossa nova, known as Sophisti-Pop. This song is their fifth single from the early period.
In the following month, their first album "Cafe Bleu" was released, and I naturally bought it on the release day. The album includes a jazzy version of the song, sung with a gentle piano accompaniment.
For nearly 40 years since then, I have drawn inspiration not only from the musical style of The Style Council but also from various aspects of their presence – fashion, artwork, liner notes, music videos, advertisements, and their overall release style. The phrase "My Ever Changing Moods" has become a motto or philosophy consistently flowing through my musical life, I believe.

Text_Toru Hashimoto (SUBURBIA)

https://youtu.be/rmVkOlZFF3Y?si=FW4wa28ZEknxXdeI
Profile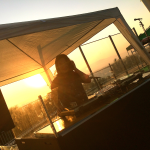 Toru Hashimoto (SUBURBIA)
Editor / Music Selector / DJ / Producer. Founder of Suburbia Factory. Owner of Shibuya's "Cafe Apres-midi" and "Apres-midi Selecao." Over 350 compilation CDs, including series like 'Free Soul,' 'Mellow Beats,' 'Cafe Apres-midi,' 'Jazz Supreme,' 'Music With A View,' and many others, have been curated, making him the world's foremost selector. He oversees and produces music broadcast channels "usen for Cafe Apres-midi" and "usen for Free Soul" on USEN, wielding significant influence in Japanese music scene since the 1990s. In recent years, his 'Good Mellows' series with a focus on mellow chillout has gained great popularity both domestically and internationally.
Art Work_spoken words project
Post Date:2023.08.10