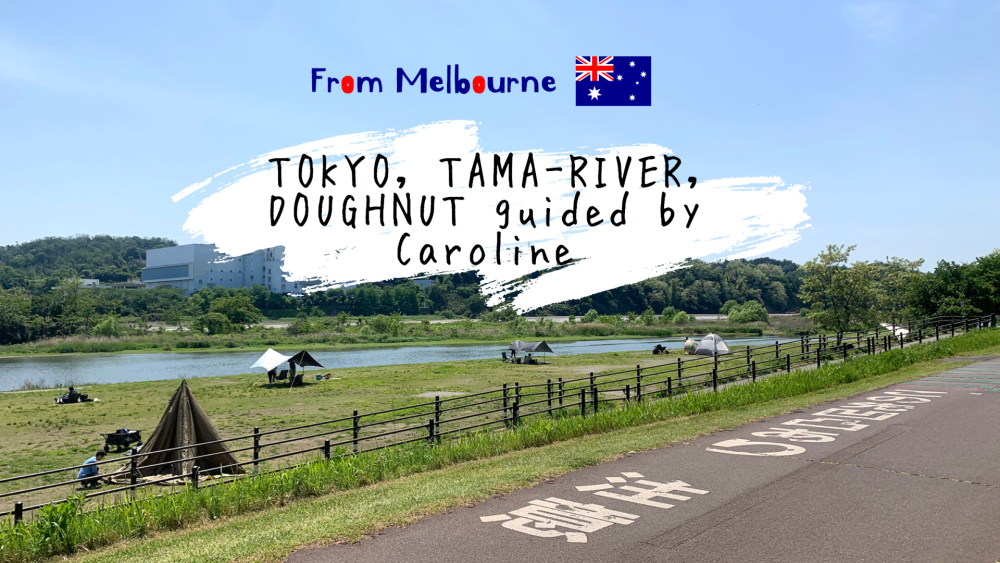 TOKYO, TAMA-RIVER, DOUGHNUT guided by Caroline
From Melbourne
With the weather becoming warmer, the crowds from the cherry blossoms over, it's the best time to be out and enjoying more of Tokyo by bicycle.
TAMA River is perfect for those who want a short casual ride or those who are looking for a more serious one. Following the river, you can take in the passing scenery of the river views.
Starting from Futako-Tamagawa to Nakagawara and back, this ride will be around 45km.
There are plenty of places to take a rest or just take your time along the river for a relaxing ride. For those after a more serious ride – it's possible to start from Haneda airport and work your way along the river up to Oku-Tama (81.9km), and back to Haneda (165km).
The shared riding paths are for runners, walkers and cyclists. Keep on the left side and look out for others around you.
When you find you are in need of refuelling nearby Fuchu, head to Hugsy Doughnut for doughnut and coffee.
Hidden away in a residential street, down a narrow pathway you'll find Hugsy Doughnut. They have a lot of interesting options which change daily – with many kinds of sweet flavours through to savoury too.
There are plenty of useful course maps along the river to help keep you on track.
Nearby Chofu, located at the Yanoguchi intersection in Inagi city, you can find Cross Coffee serving coffee for the cycling devoted.
With lots of parking at the front in the racks, easily in view. You can also check out the cycling wear and goods from Champion Systems (custom cycling brand), and stock up on gels and snacks for the ride.
Depending on when you're visiting, you can take advantage of their delicious morning or lunch sets.
The lunch set includes a main dish, with salad, a dessert and a drink. (You can choose between a baguette or pasta, which changes seasonally.)
If you're a local or just visiting, this cafe is a great place to meet up with others on your rides. The convenient location and the excellent food and service make it a worthwhile stop.
Text_Caroline McCurdy
Caroline M.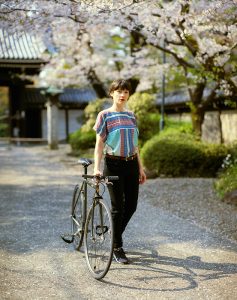 From Melbourne, Australia. Caroline moved to Japan in 2013, working as a designer and model. She enjoys cycling in her free time : exploring the streets of Tokyo; and across the country to see the best cycling locations in Japan.
Post Date:2023.06.18