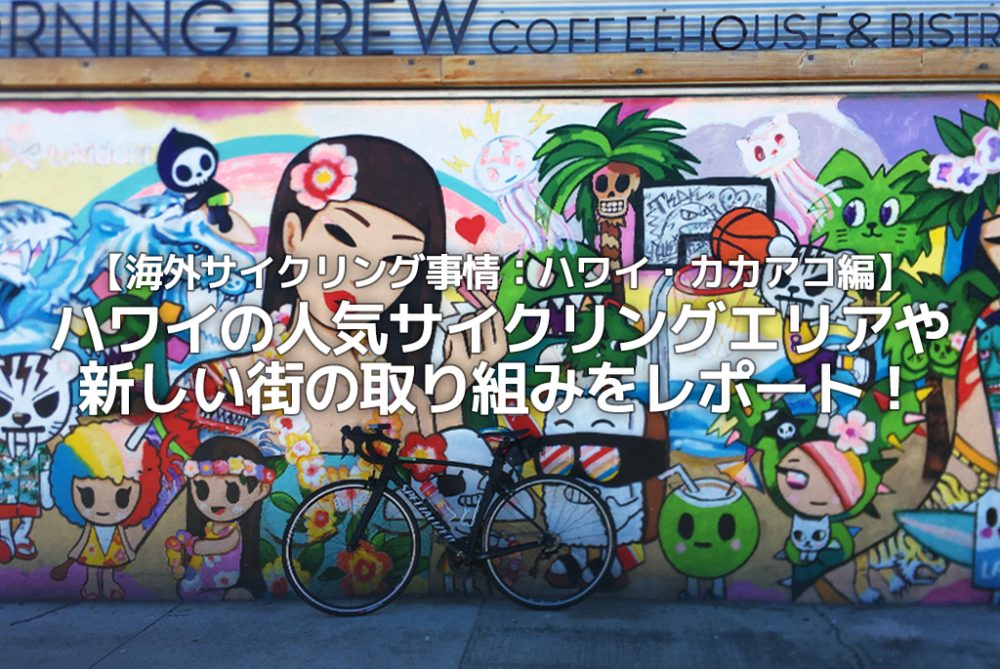 Overseas Cycling Situation 2021
Kakaako, Hawaii
Following the Waikiki Ride, we asked Rod, a Loco(local) rider, to introduce Kakaako, a popular area for cycling, through his bicycle.
*This article is a reprint of August 2021 article.
Table of Contents
Course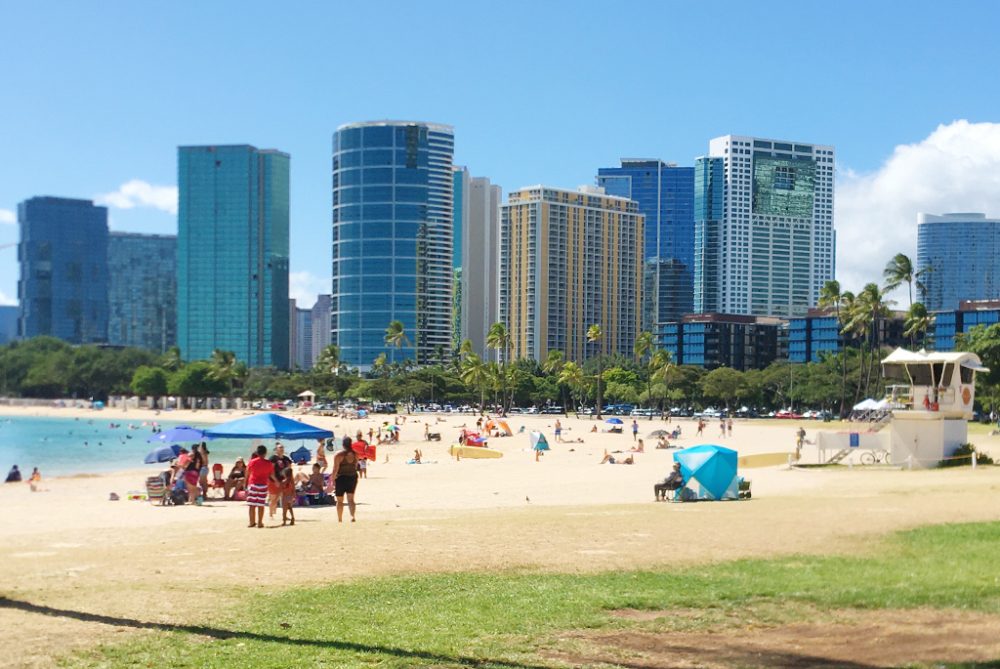 The 13-mile (21 km) ride starts at Ala Moana Beach Park, strolls through Kakaako, and then returns to the starting point by riding the bike lanes on South King Street.
Departs from Ala Moana Beach Park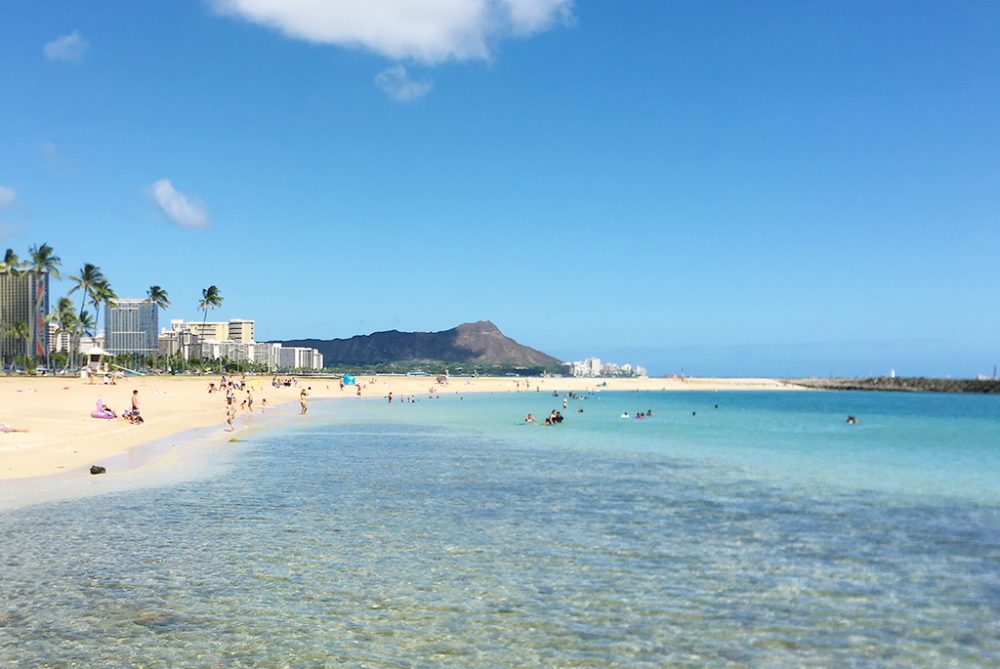 Ala Moana Beach Park, just a short walk from the Ala Moana Shopping Center, is a spacious beach where many people enjoy picnics and summer vacations in the bright 27°C weather with a pleasant trade wind.
Kewalo Basin is full of people enjoying ocean activities.
The Kewalo Basin, a boat landing next to Ala Moana, is lined with boats for fishing, catamarans, glass-bottom boats with glass bottoms to see the ocean, and other ocean activities.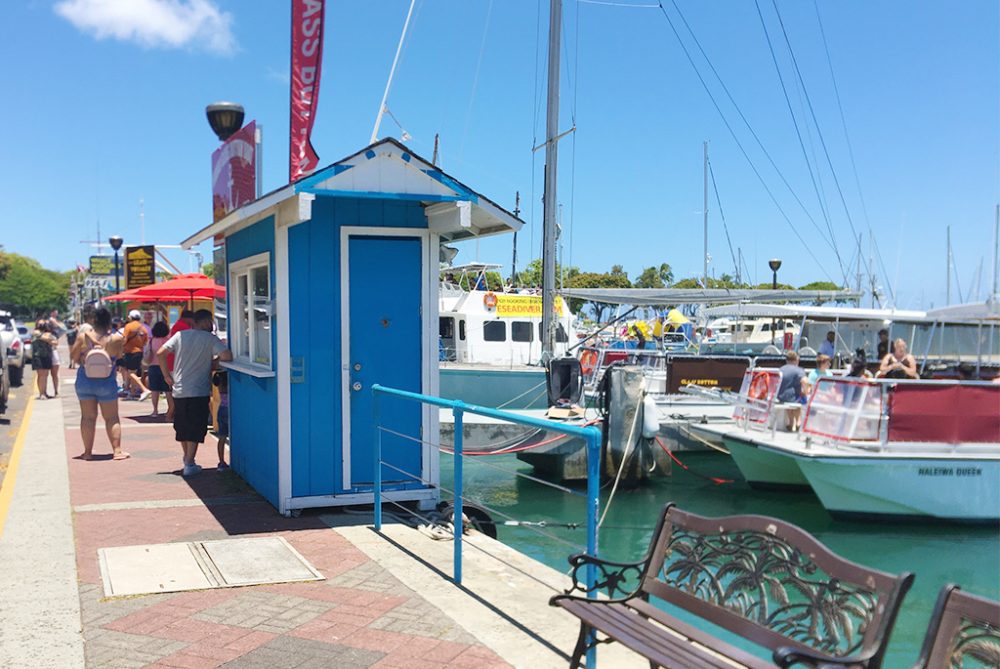 During the lockdown, many boats remained docked here, but now the area is crowded with tourists.
Next to Kewalo Basin, I found a small tent for a bento (also called "Bento Box" in Hawaii) shop.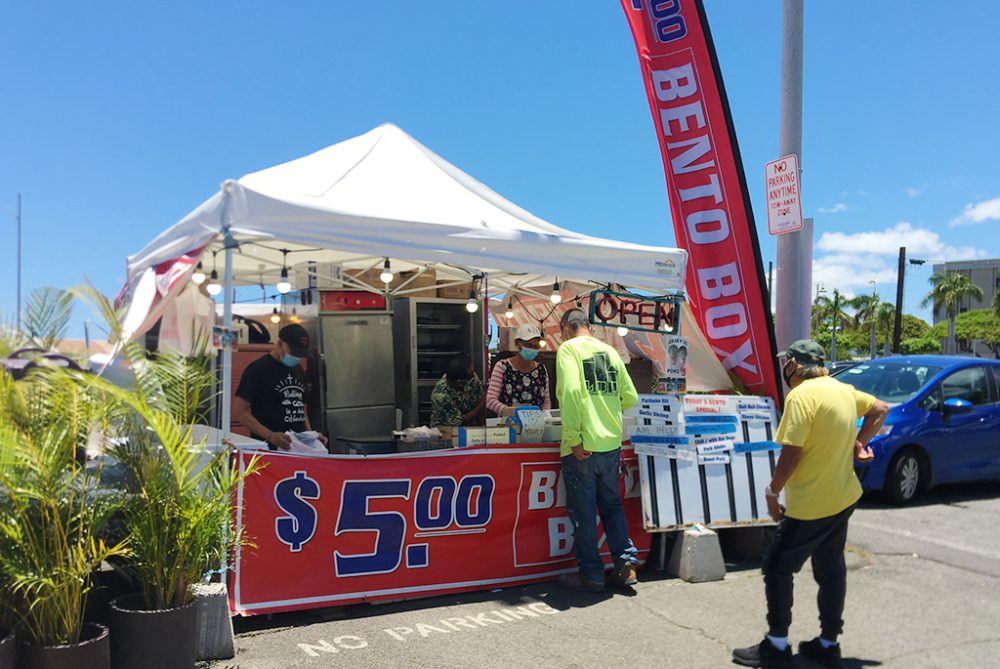 I was curious to see what was inside… (A $5 bento box is very inexpensive in Hawaii).
Kakaako Waterfront Park, a loco favorite
After driving past the Kewalo Basin, you will soon reach another park.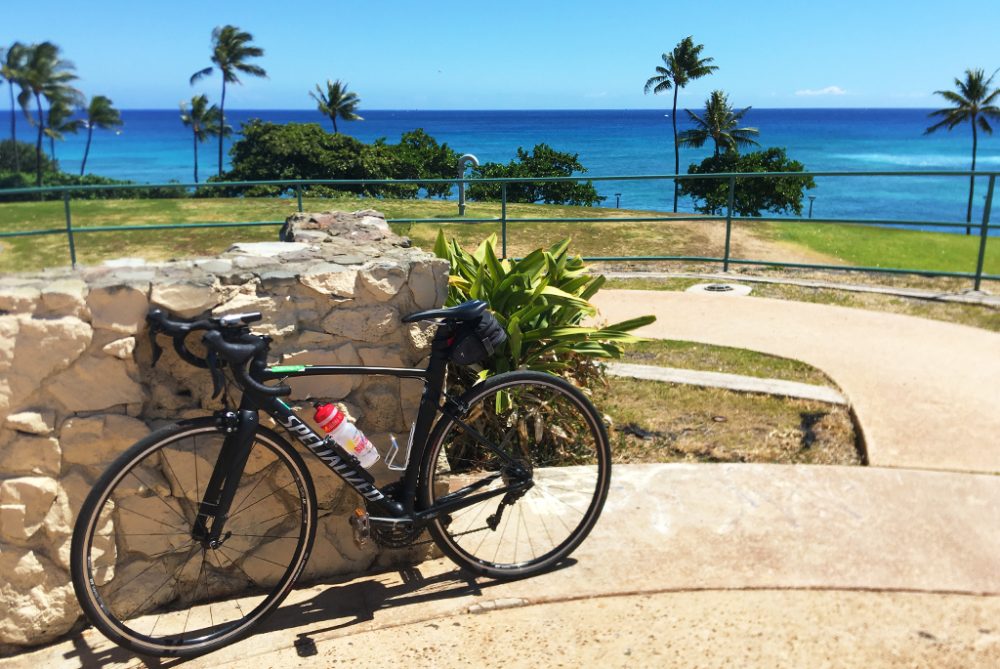 This is the Kakaako Waterfront Park.
There is no sandy beach, but the grassy plaza and the clear ocean are pleasant, and the park is popular among locals who want to fish and surf.
On a small hill in the park is a monument to the Ehime Maru, which was involved in a collision off the coast of Oahu.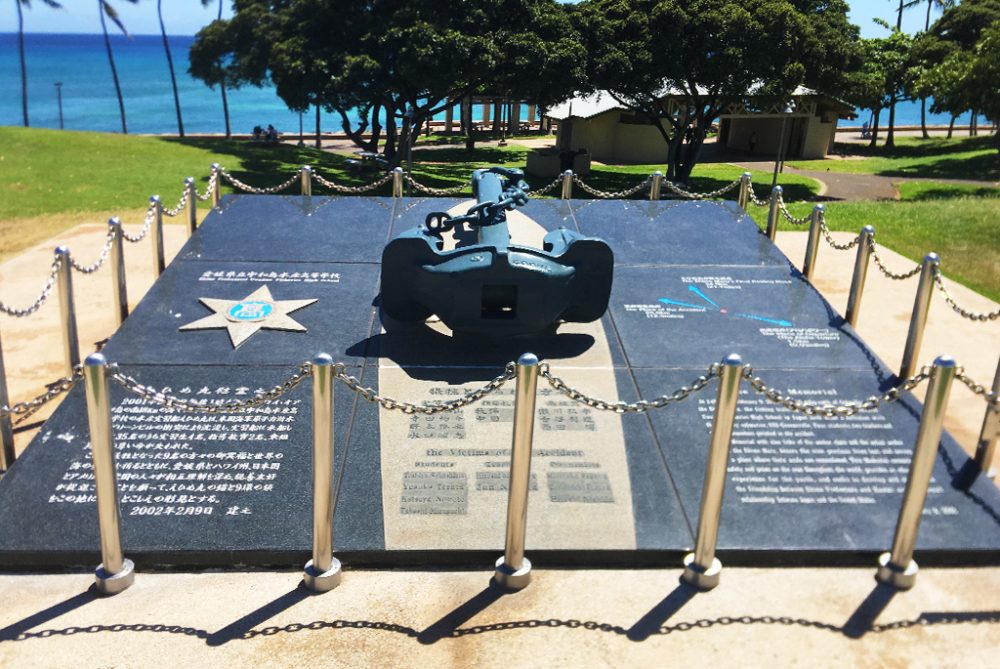 This year, 2021, marks exactly 20 years since that tragic accident.
The mandarin trees planted on the 10th anniversary are bearing small fruits.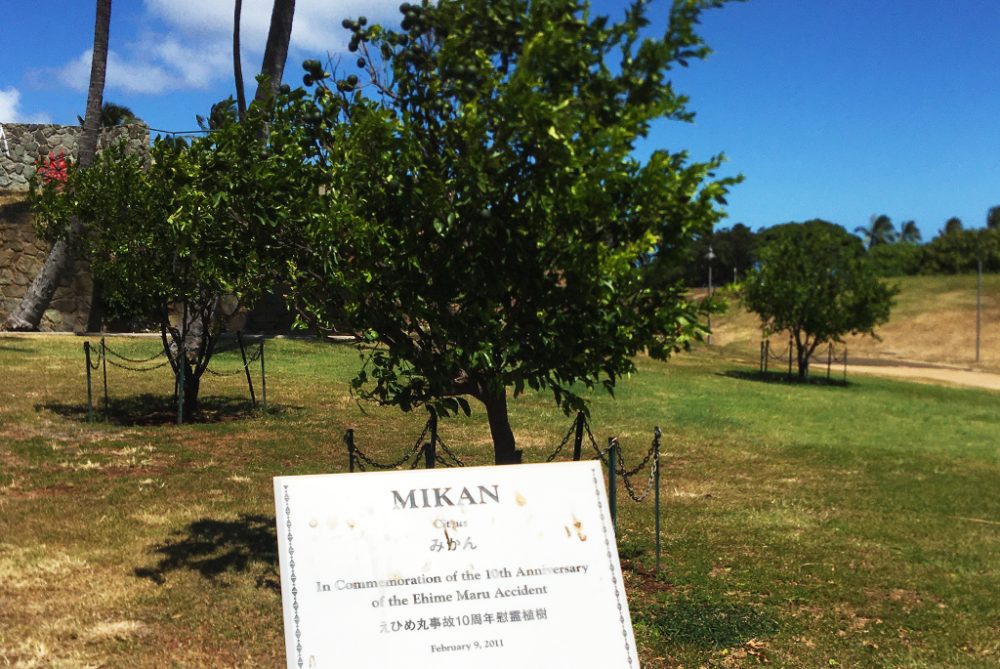 Arriving in the heart of Kakaako, wall painting and restaurant updates
Run to the heart of Kakaako with the ocean at your back.
Kakaako is the center of Hawaii's newest food, business, and culture. The wall paintings that adorn the streets make it a popular spot for cyclists.
These are two recent new wall paintings.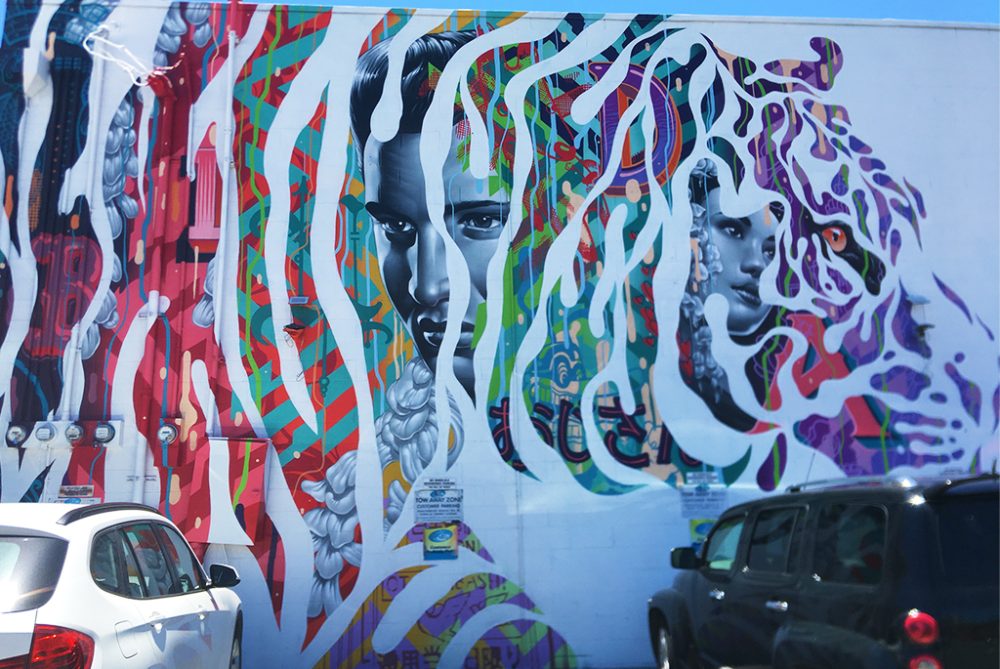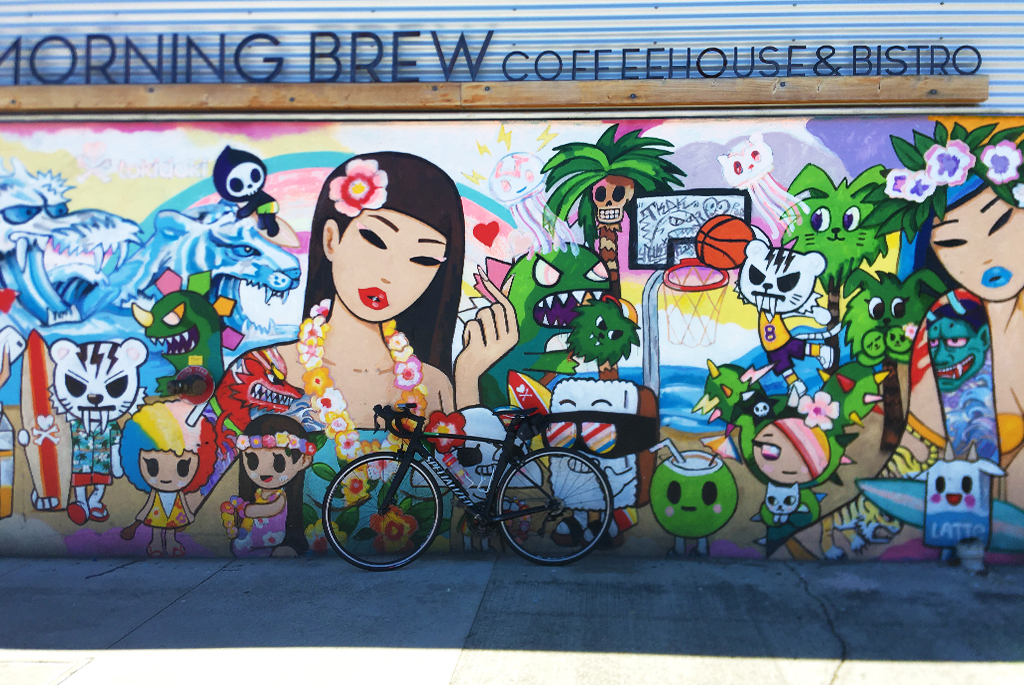 The name "SALT at Our Kaka'ako", a typical commercial establishment in Kaka'ako, comes from the fact that Kaka'ako used to be a salt field. At that time, salt was traded among the Native Hawaiians as a valuable commodity with the same value as gold.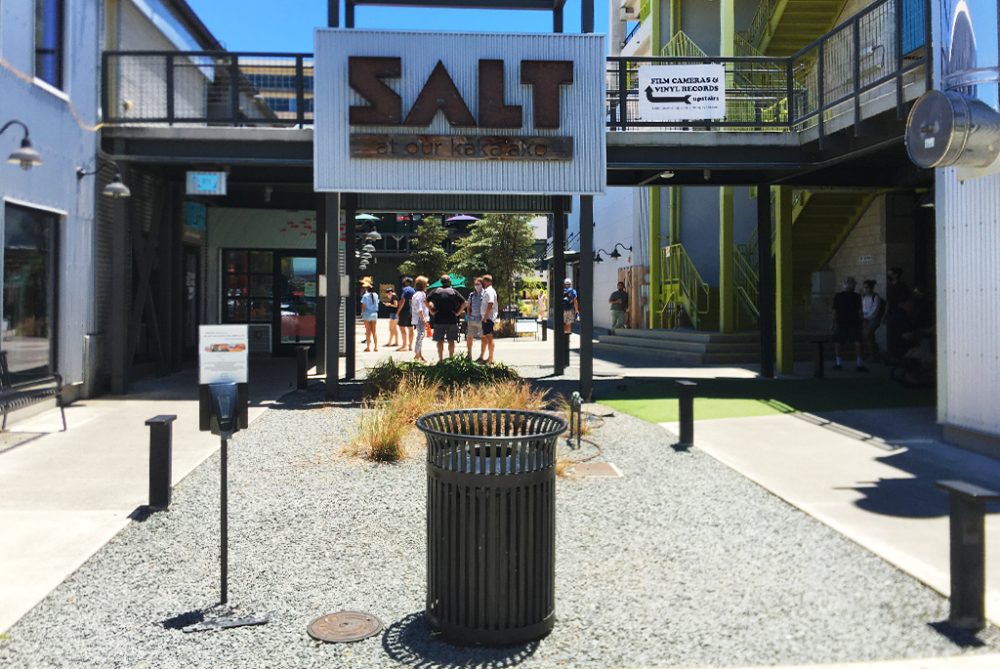 SALT has a collection of popular restaurants. My favorite is "hank's haulte dog," a Chicago-style hot dog shop.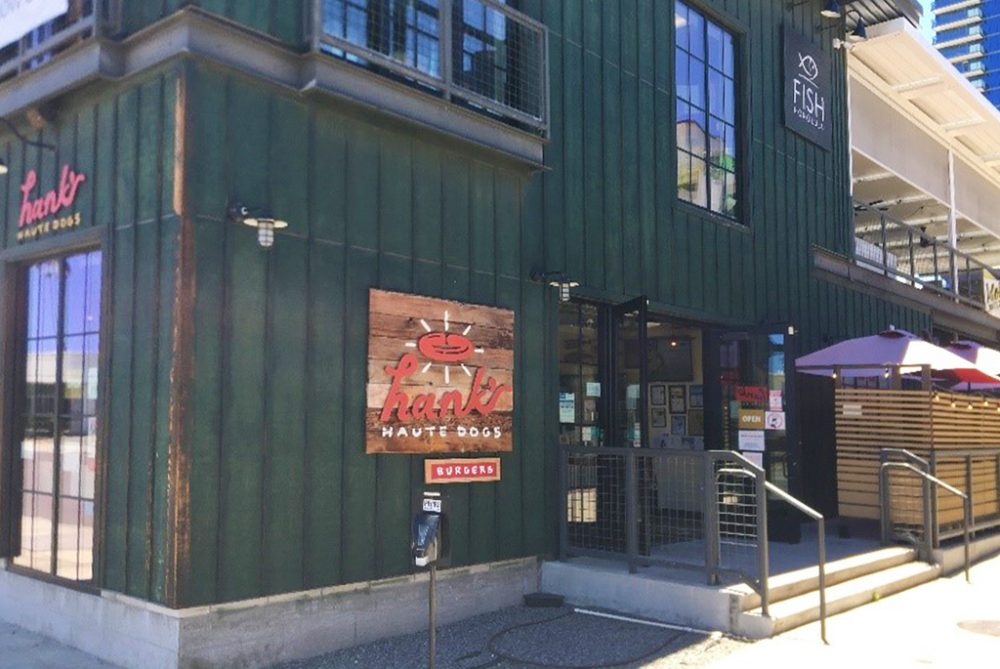 A variety of toppings and styles of hot dogs are available. It has a slightly long shape, but I'm not actually sure what makes it Chicago-style. Regardless, they are delicious, so be sure to try one when you come to SALT. The accompanying fries are also highly recommended.
The City of Waikiki's new "Parklet" initiative
The public use space in the parking lot in front of SALT is one of the interesting initiatives that began around June 2020 at Corona Disaster. Called a parklet, the facility features benches, tables, planters, and bicycle parking spaces.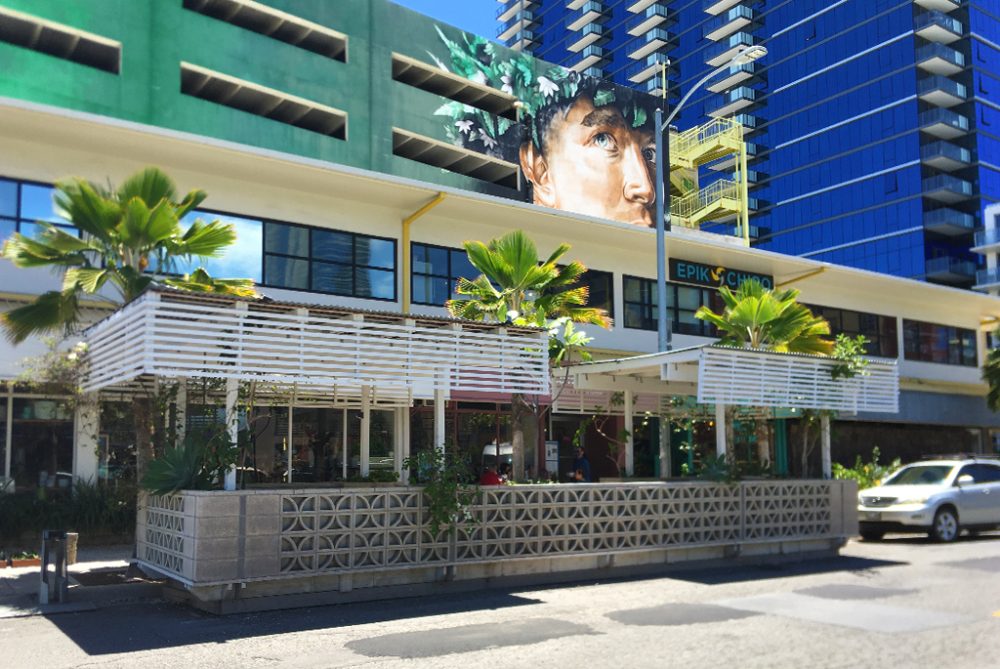 The equipment is installed and maintained by the store at its own expense in the parking space in front of the store or on the sidewalk, for which it may receive a subsidy from the City of Honolulu.
The parklet can be used by anyone, but the purpose is to create a space in front of the storefront where people can relax and unwind, thereby boosting business.
Stopping by while cycling requires caution, as leaving expensive road bikes unattended can lead to theft or damage, so be careful about whether you can bring your bike into the store and park it where you can see it, but a parklet is a safe bet.
There are other parklets outside of SALT, but they all have benches next to the bike parking area, making them popular spots for cyclists.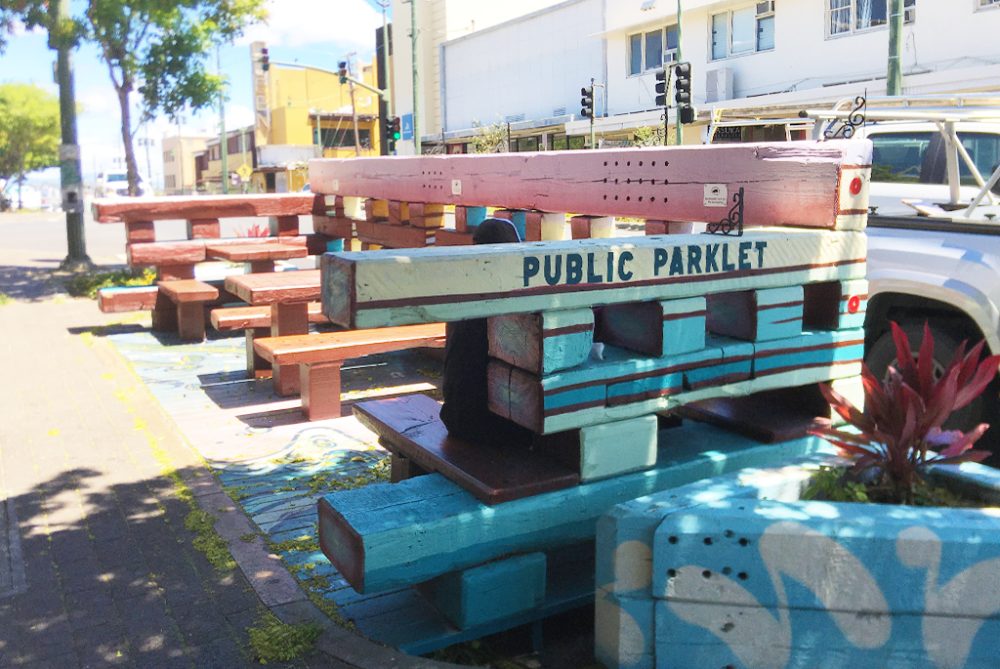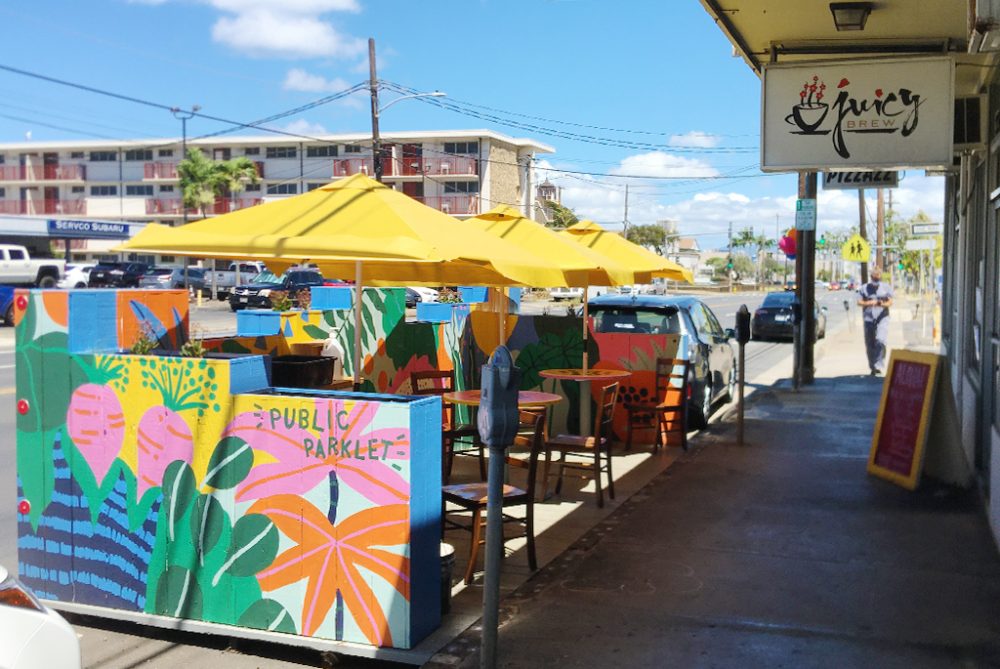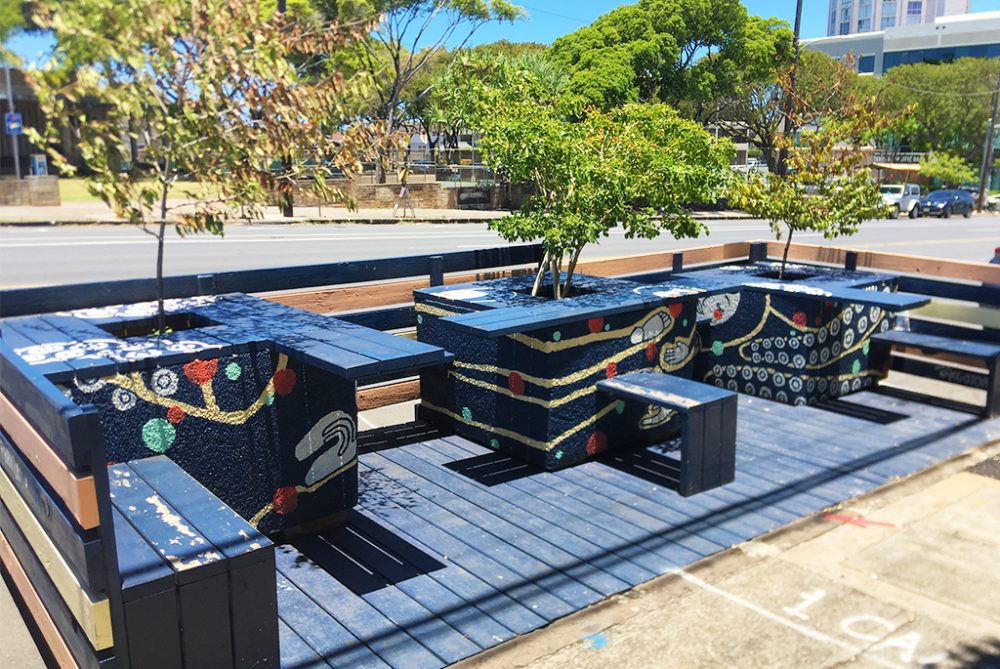 Some interesting stores that are not standard tourist attractions.
Kakaako has many interesting spots besides SALT and wall painting.
A short walk back the way you came, you will find a facility called "Re-use Hawai'i.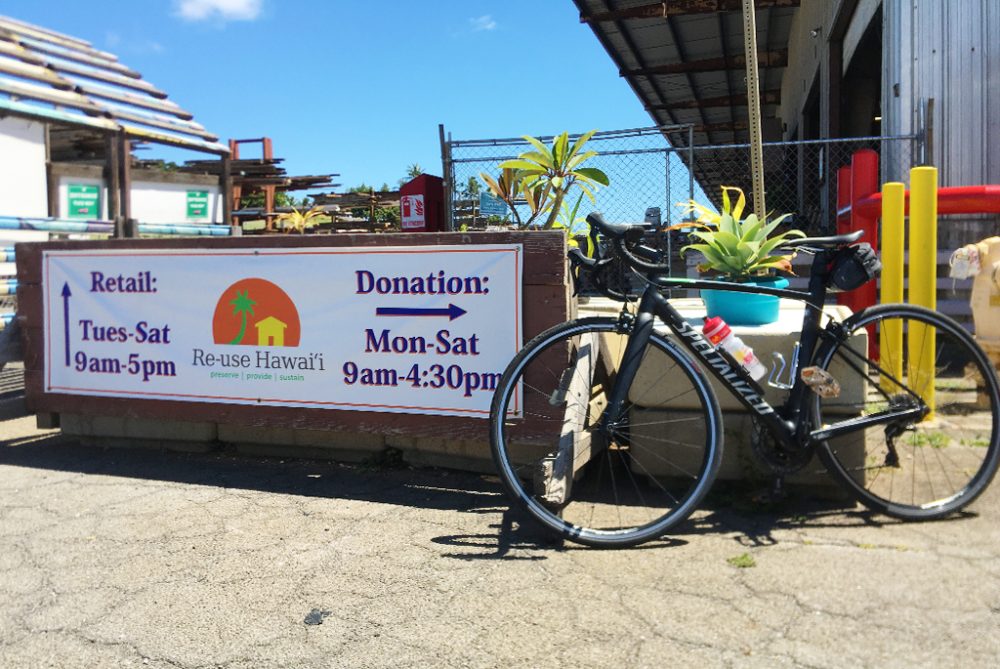 It has become a popular place to shop for reusable building materials, fixtures, and furniture from demolished buildings, as well as valuable high-end building materials and vintage items at very low prices.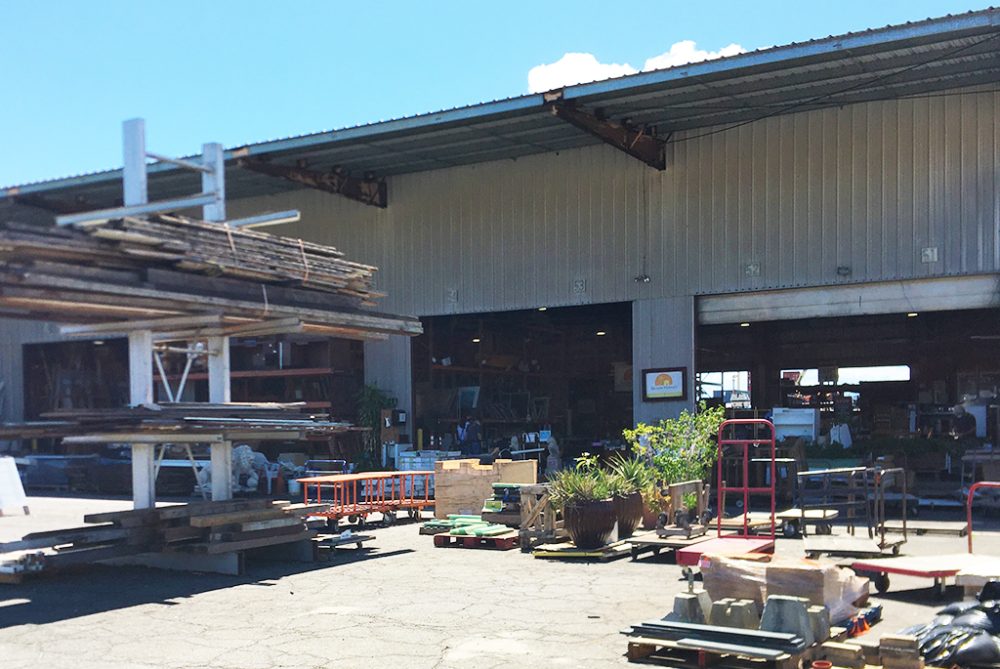 Right next to SALT is a recently established microbrewery.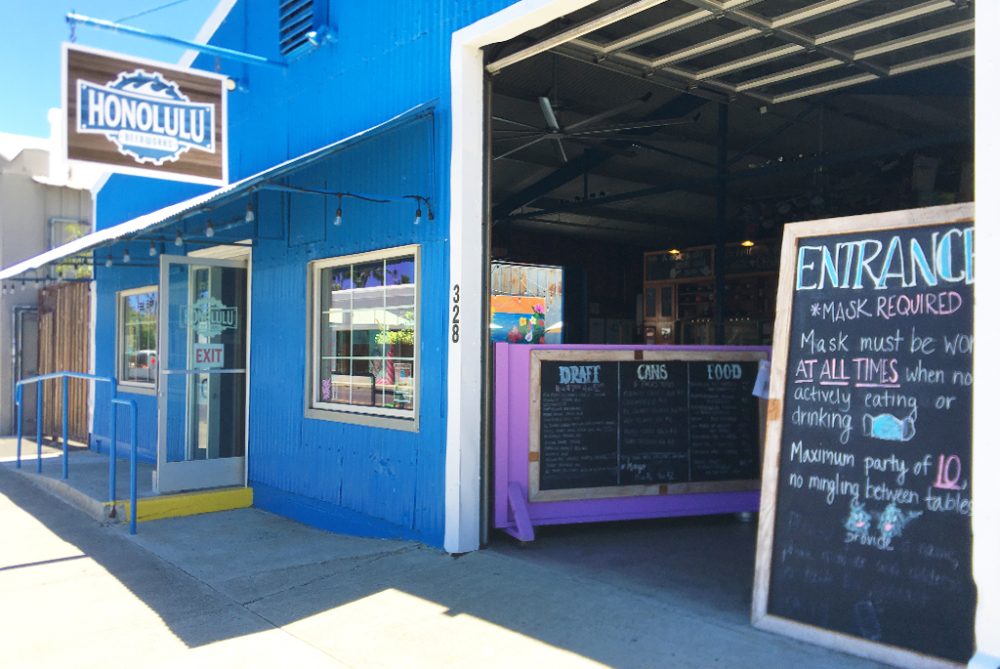 Kamaka Ukelele, a world-renowned, long-established manufacturer of high-end ukuleles, also has a quietly rustic store.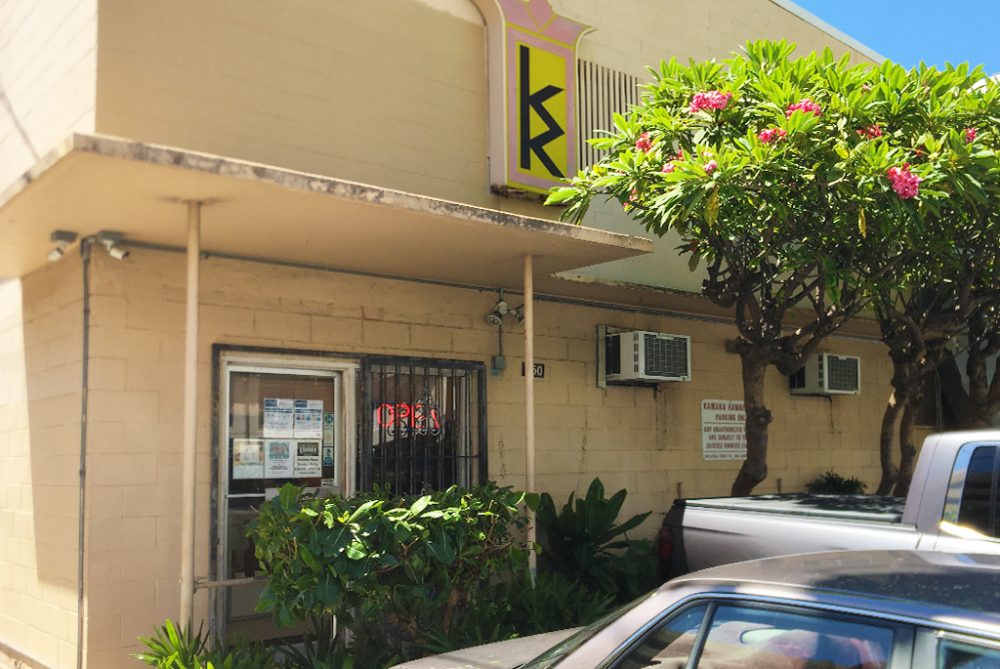 Riding Hawaii's Bike Lanes Around Town
Head northeast on South Street in front of Kamaka Ukulele. This is a bike lane that was installed last year.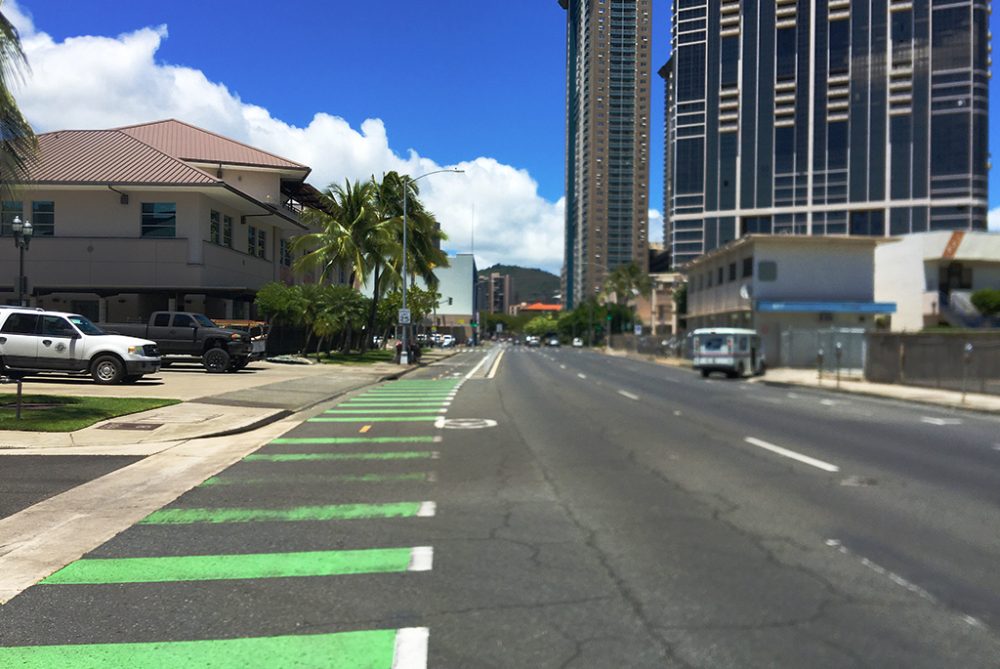 The bike track on South King Street, which crosses this street, is the first bike lane in Hawaii.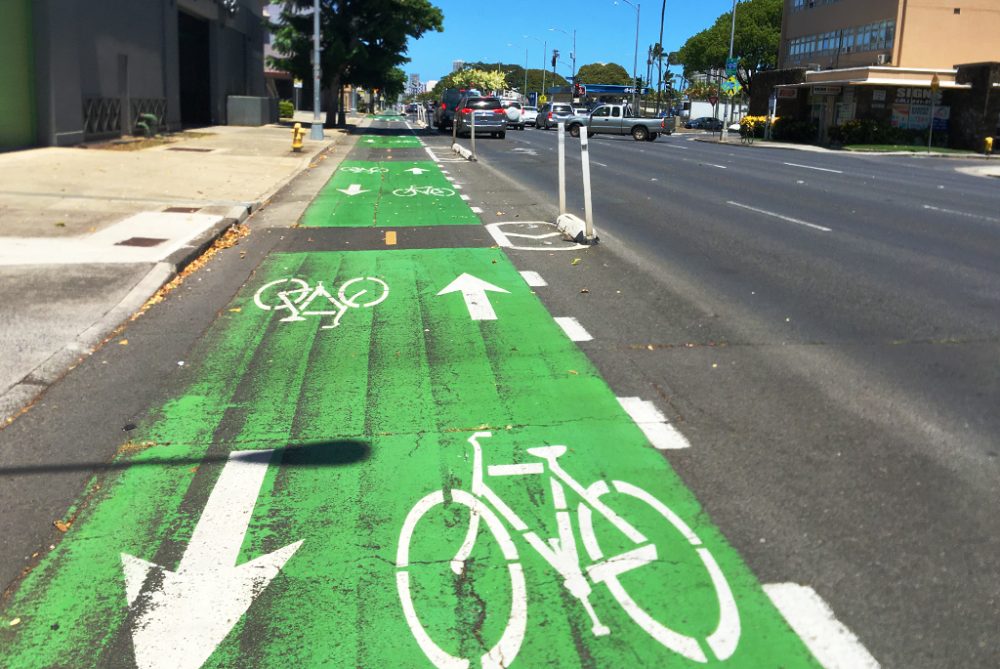 It is protected by poles and bumps to prevent cars from entering, so it is very safe and often used for commuting and sightseeing.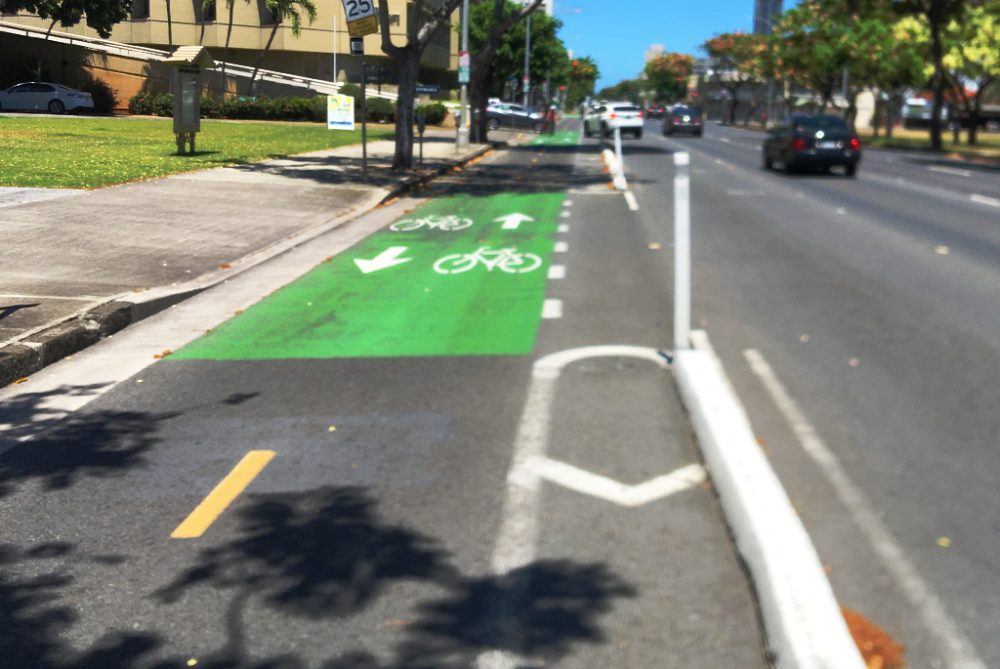 Driving along South King Street is a great way to tour the city, as there are interesting spots along the street. Honolulu's oldest park, "Thomas Square".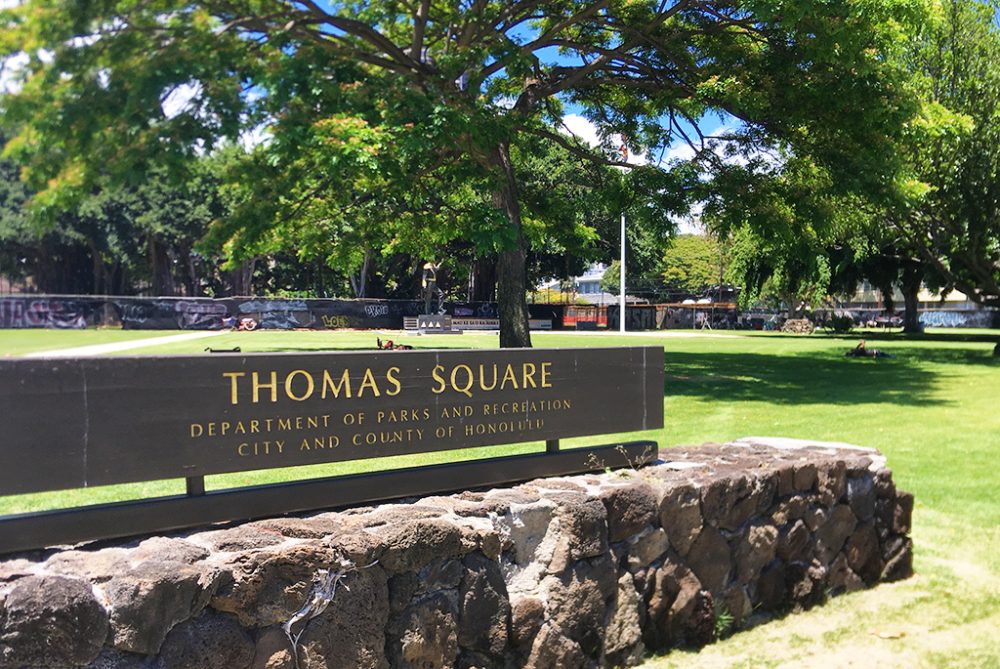 The bike shop is trusted by Hawaii cyclists as a supporting store for the Hawaii Bicycling League, which runs the largest fun ride event in Hawaii, the Honolulu Century Ride.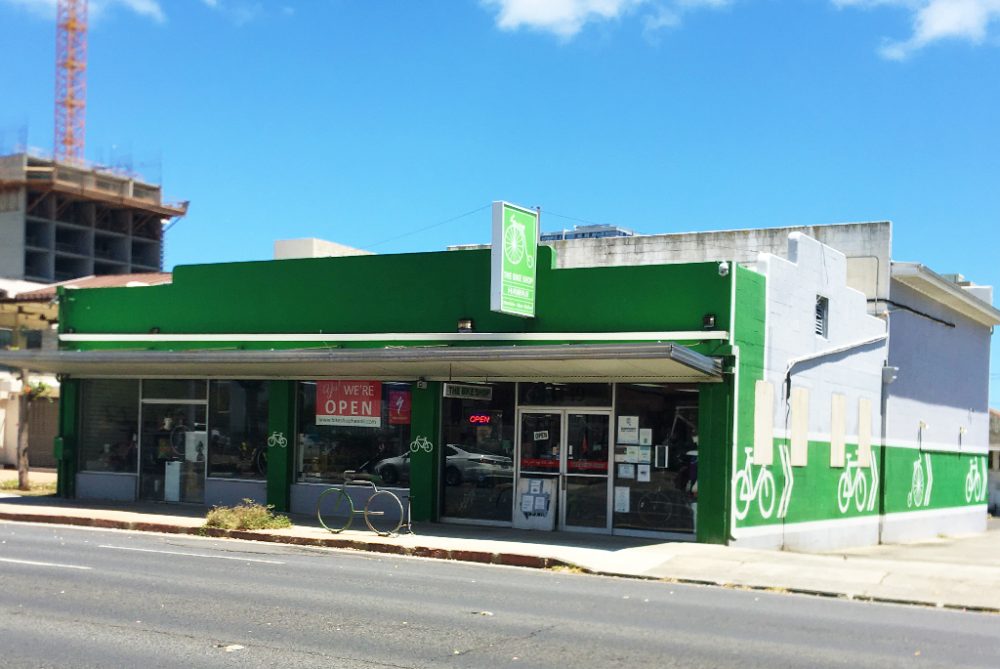 Astro Boy! Store appears to be an apparel store that also has a location in Japan.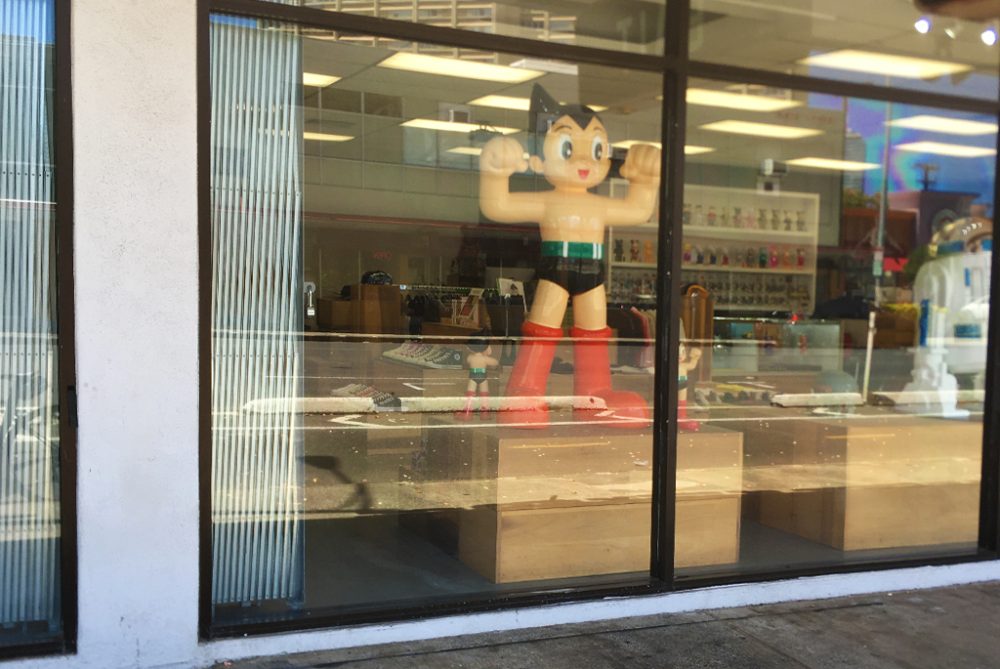 Baskin-Robbins, the ice cream shop where former U.S. President Barack Obama worked when he was young (known in Japan as Thirty-One Ice Cream. In Hawaii, it is called Baskin-Robbins).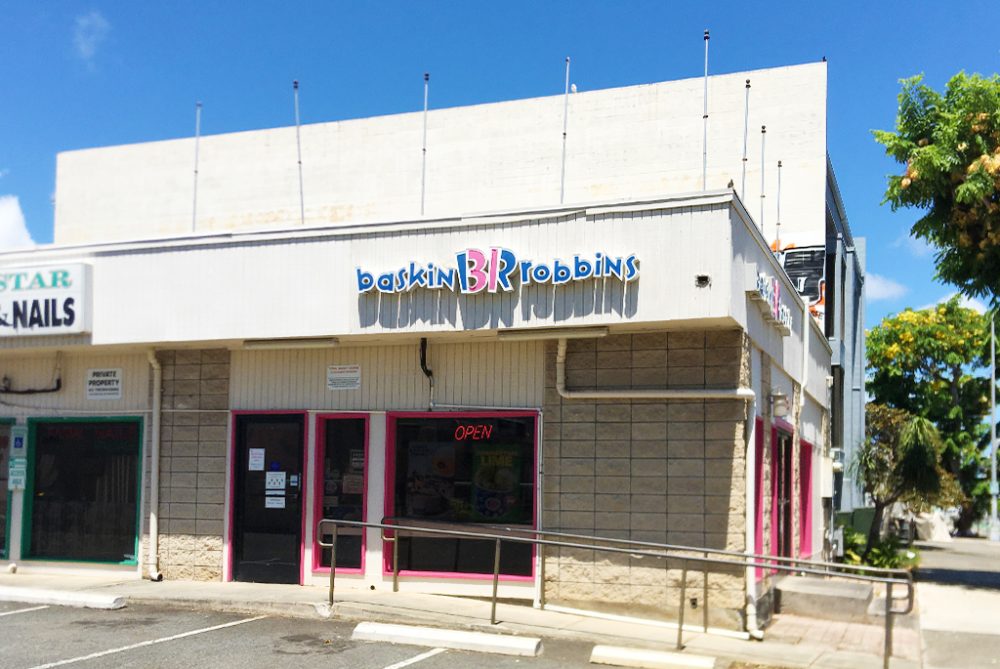 Next to the ice cream shop is Mana musubi, a rice ball shop. Recommended for its healthy and delicious food.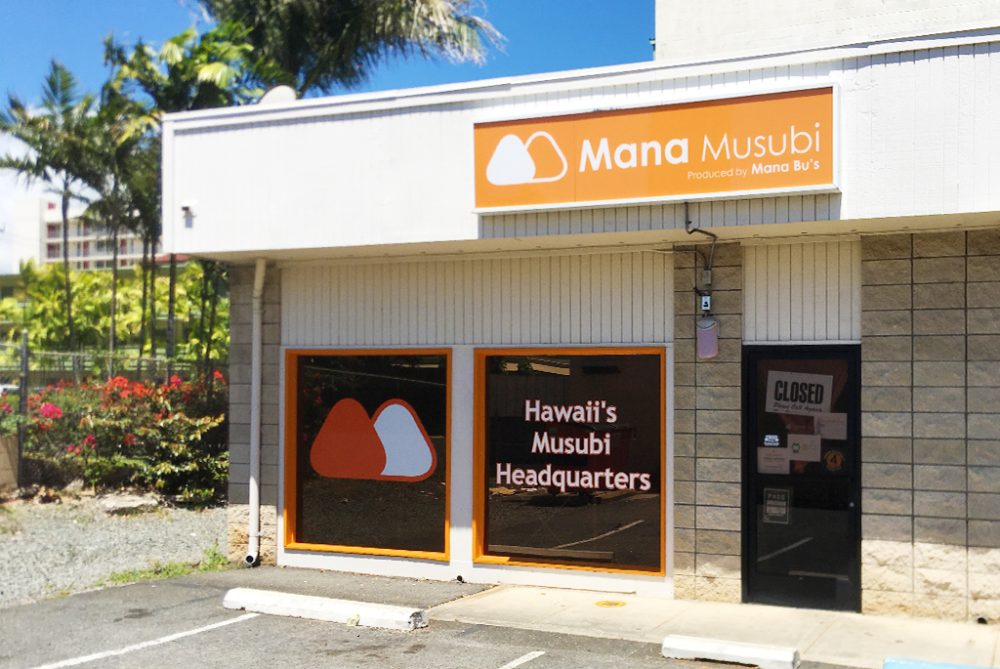 A small shrine along the road that you might pass by without noticing is the Hawaii Ishizuchi Shrine, built in 1918.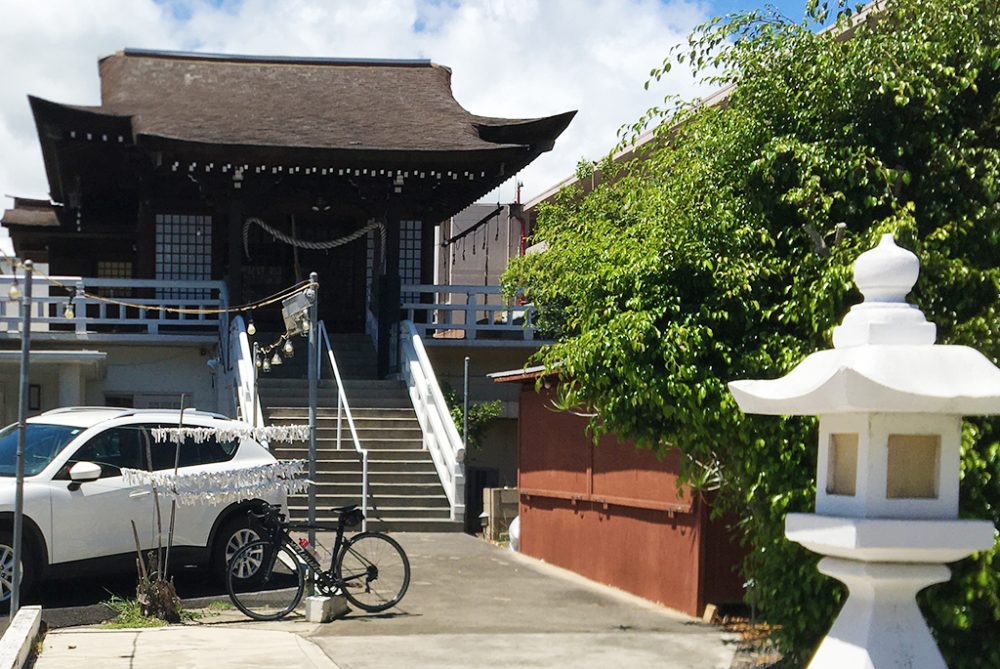 We arrived at Tori ton, a small izakaya along the bike path.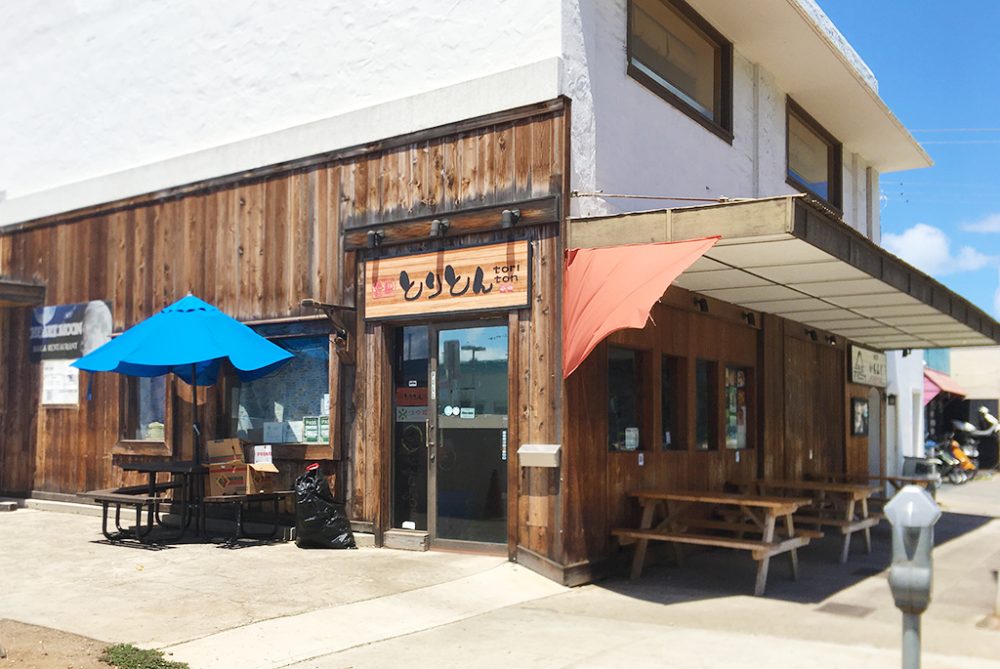 Although the cost of living is high in Hawaii, this is a place where Japanese people can take a break and enjoy a delicious yakitori meal at a reasonable price.
We also returned to the starting point, Ala Moana Beach Park, to finish today's ride.
What it felt like to run Kakaako
The Kaka'ako area continues to see new store openings and efforts to make the area more attractive. Today's route is much safer than the main streets of Waikiki, with fewer cars passing by.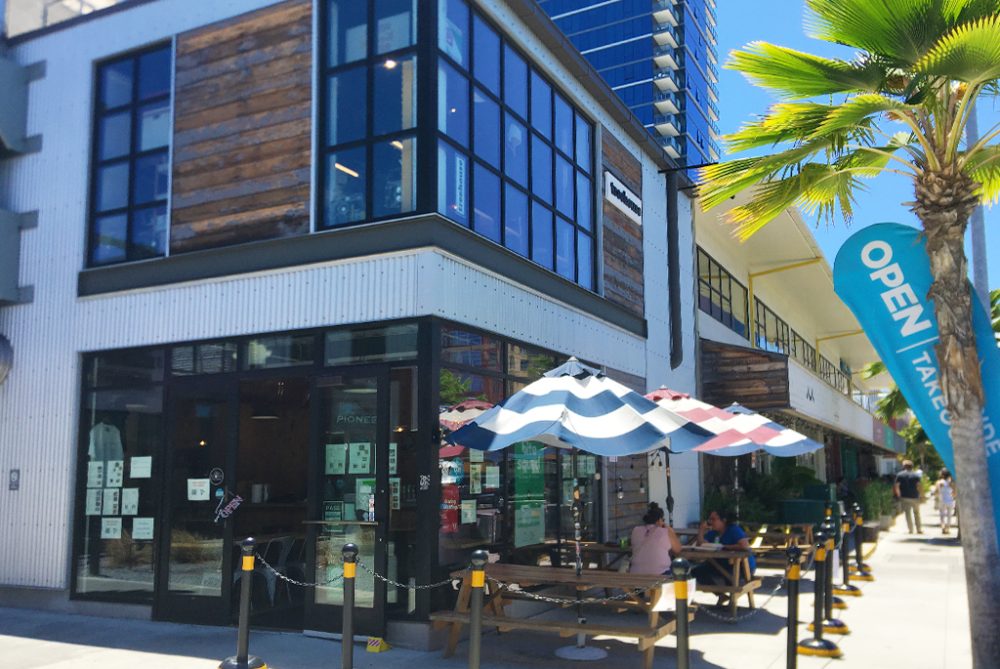 It is easy to get to from Waikiki, so please enjoy cycling when you come to Hawaii.
Riders:Rod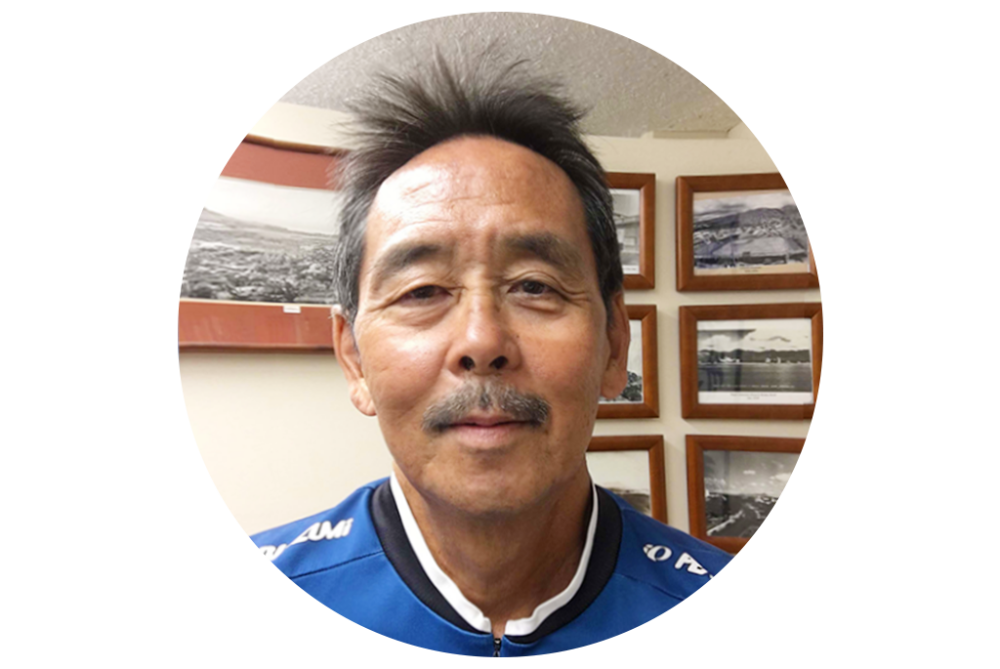 Born and raised in Hawaii.
Fifteen years ago, he became involved in the Honolulu Century Ride, Hawaii's largest long ride event, and was hooked on the allure of road biking. Today, he enjoys cycling every weekend in his hometown with three friends as the "Makule (Hawaiian for "old man") Rider's. His favorite drink is Miller draft beer.
Post Date:2021.08.31