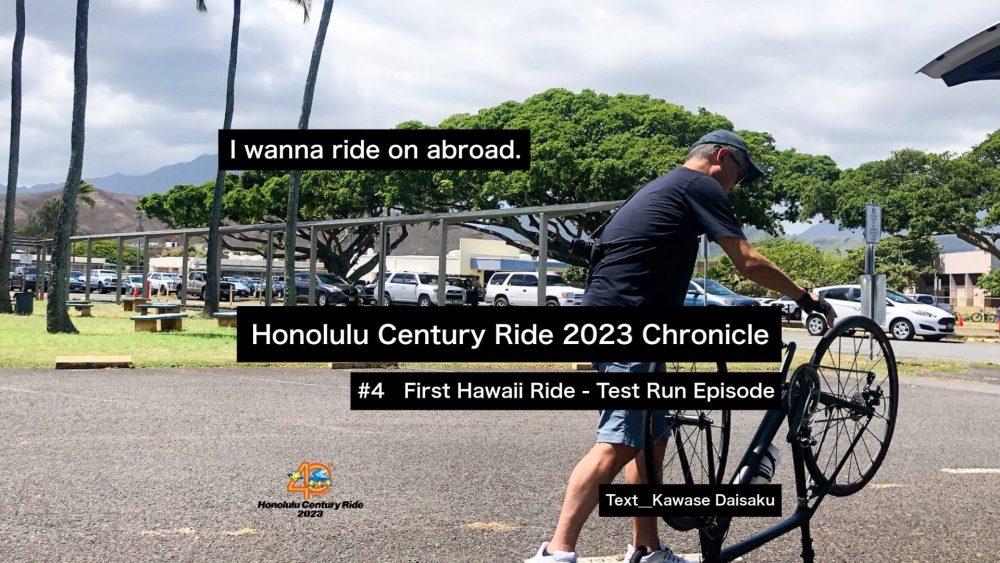 I wanna ride on abroad.
Honolulu Century Ride 2023 Chronicle
#4 First Hawaii Ride – Test Run Episode
Sudden events led me to participate in the Honolulu Century Ride (HCR) in Hawaii, which takes place in September. I brought my road bike with me, and this is my first experience riding abroad. So far, I've written about the bike transportation from Japan and my initial impressions upon arriving in Hawaii. Now, let's dive into the exciting part – my first ride in Hawaii!
On the day I arrived in Hawaii, I had a meeting with the seasoned producer, Mr. Watanabe. For this challenge, Mr. Watanabe is closely following me, and we are producing a TV program about it. While I'm full of doubts about how well a fifty-something man's first participation in HCR will go, I'm also a part of the television industry. I've wanted to offer my cooperation to the best of my abilities.

During that meeting, Mr. Watanabe brought up the idea:

"Why don't you ride on some Hawaiian roads beforehand, which could also serve as part of our filming?"

The two days leading up to the actual event didn't have much planned. I had brought my swimsuit but felt a bit awkward going to the beach alone. On the other hand, I wasn't rich enough to indulge in shopping sprees in Hawaii. So, that was the best offer for me.
I learned that there used to be something called a "Morning Ride" where various groups organized trial runs on the day before the big race. It was hosted by travel agencies or local volunteers. However, due to the COVID-19 pandemic, the number of participants in the HCR event itself had decreased, and consequently, these pre-event group rides had become scarce. Nevertheless, it's still a good idea to ride in advance to ease various anxieties, and it could also serve as a part of our program's filming. So, what do you think about riding a bit before the event?
The following day, a little after 9 AM, I left the hotel with the crew. We had also disassembled the bikes and loaded them onto the car.
The landscapes visible through the car windows were the essence of Hawaii, no matter where you looked. While it's undeniable that human hands have shaped this scenery, the refreshing Hawaiian air that enveloped everything added a unique sense of reality to the place.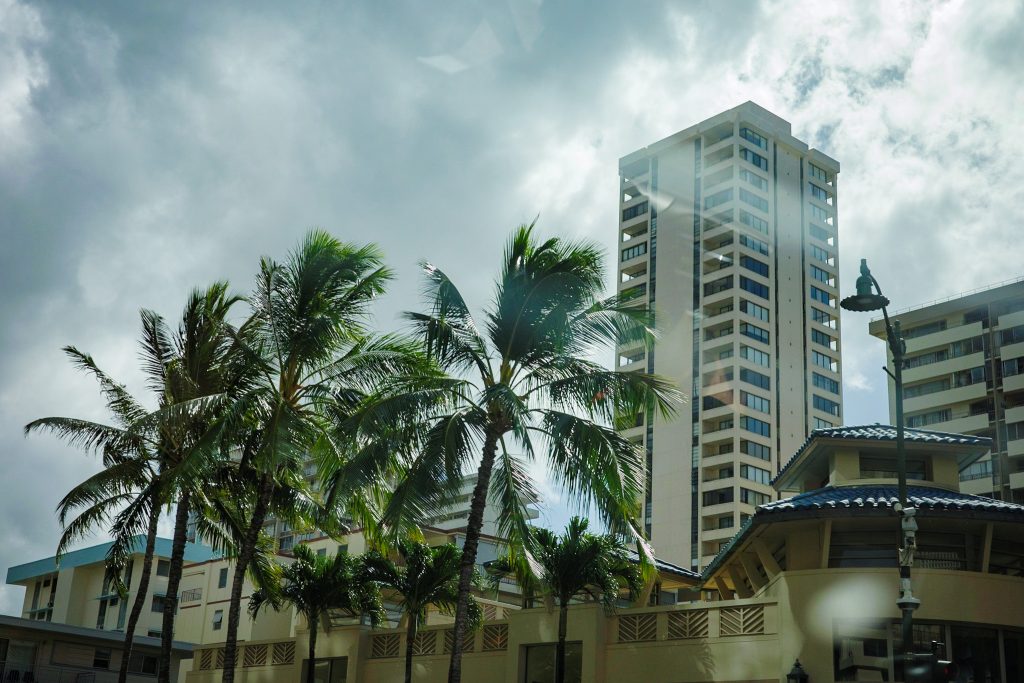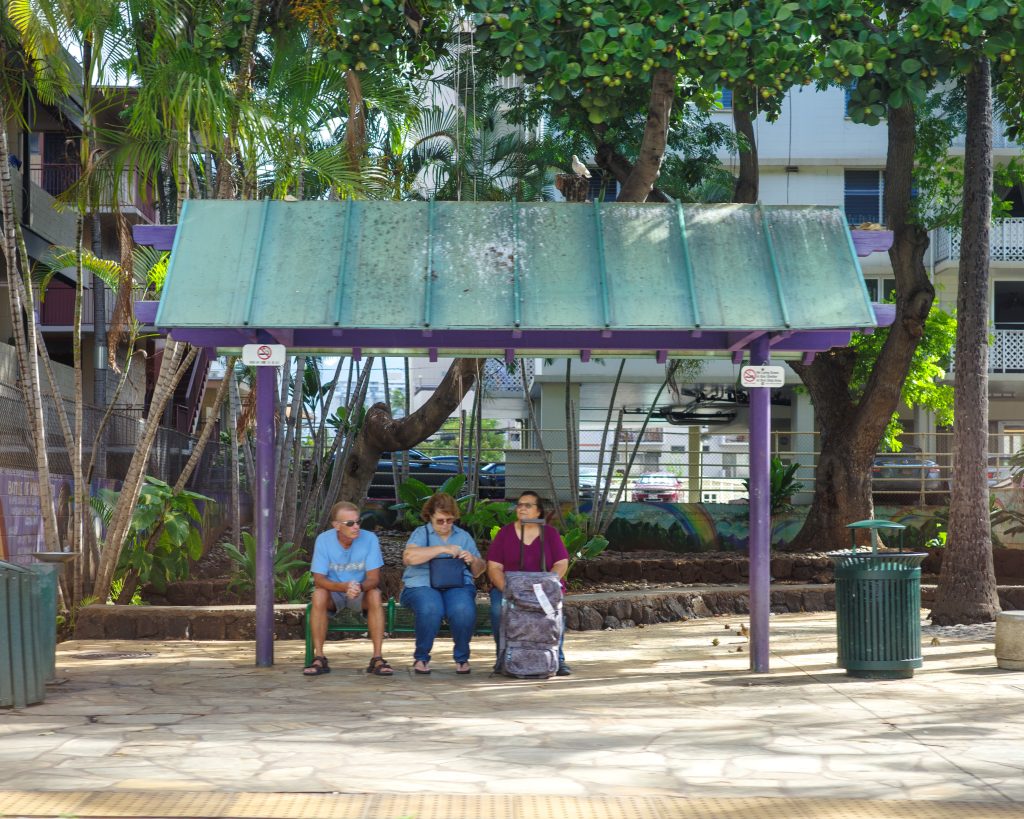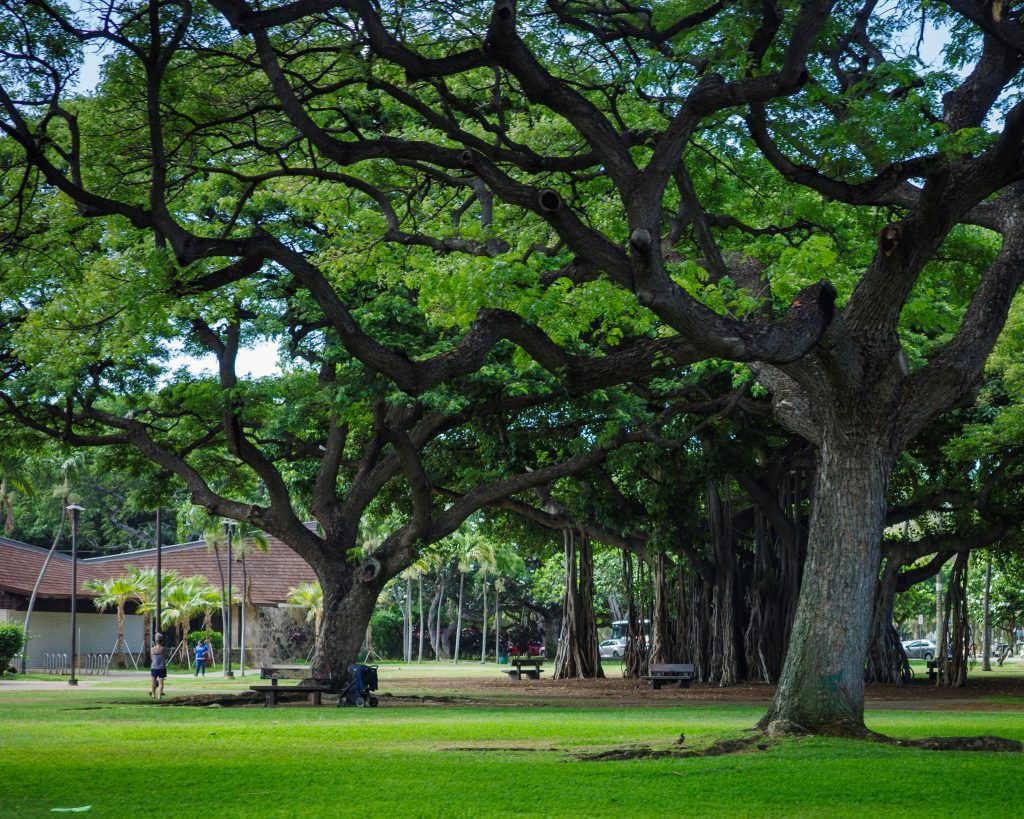 「Let's stop at that lookout once.」
We left Waikiki, circled around Diamond Head along the coast for a while, and then Mr. Watanabe said.
"This is the first scenic point of the Century Ride. Everyone takes photos here. It's beautiful in the morning; you should stop by during the actual event, Kawase-san."
We got out of the car. Many tourists had parked and were taking photos. It was the Diamond Head Lookout. Before us, the sea was bathed in the morning light. It was breathtakingly beautiful. In Hawaii, the color of the sea changes in seven shades due to the sunlight. It gradually shifts from near the shore. Here, the natural beauty was on full display. It was impressive to see many couples taking photos.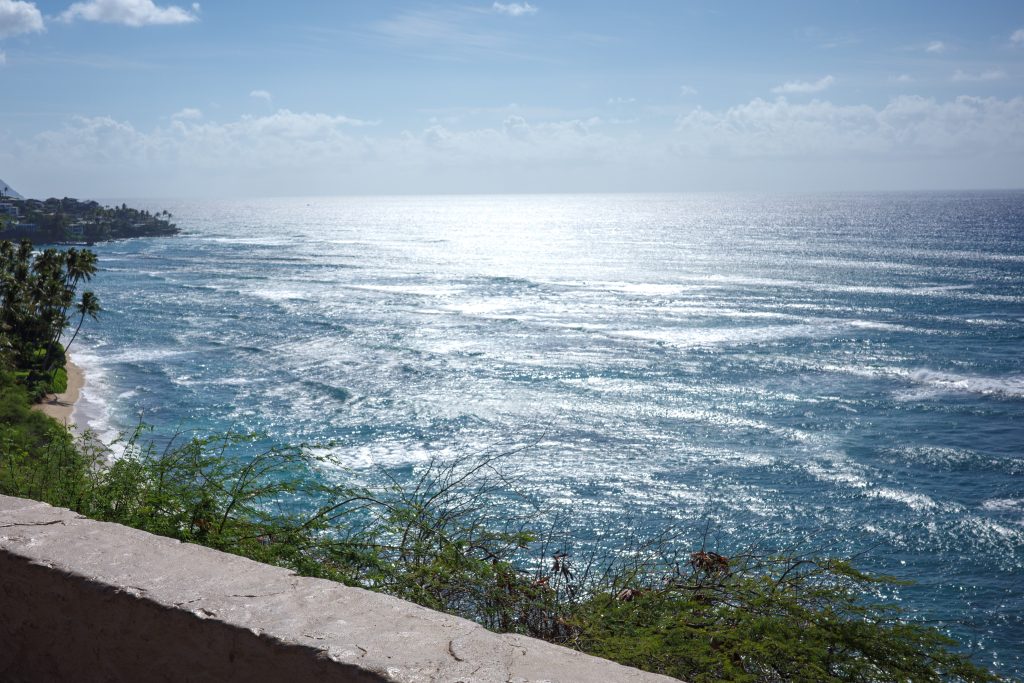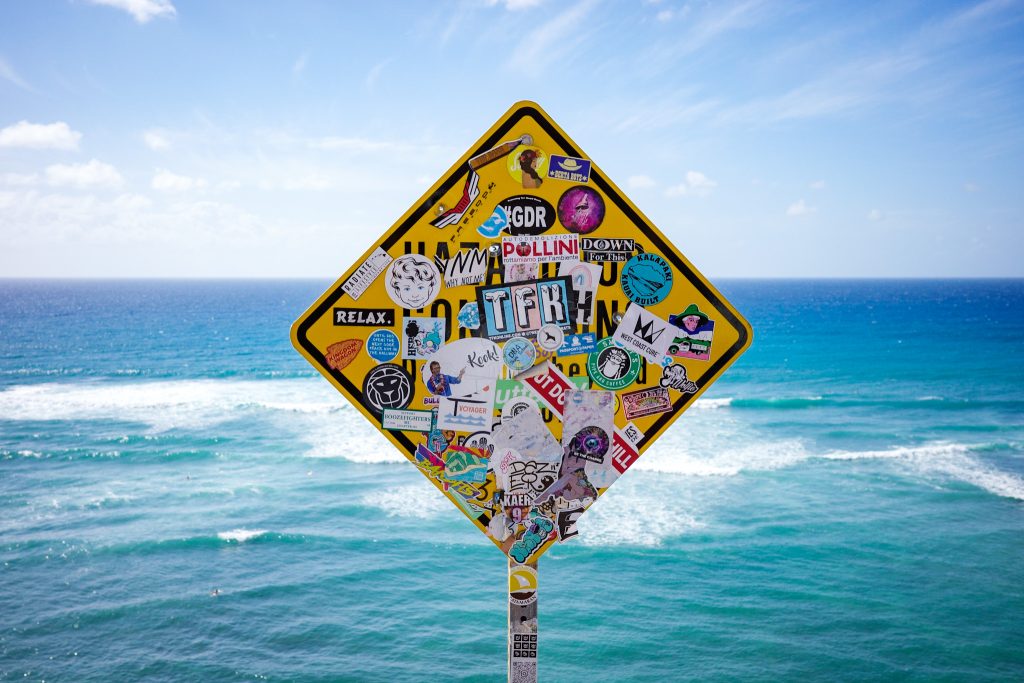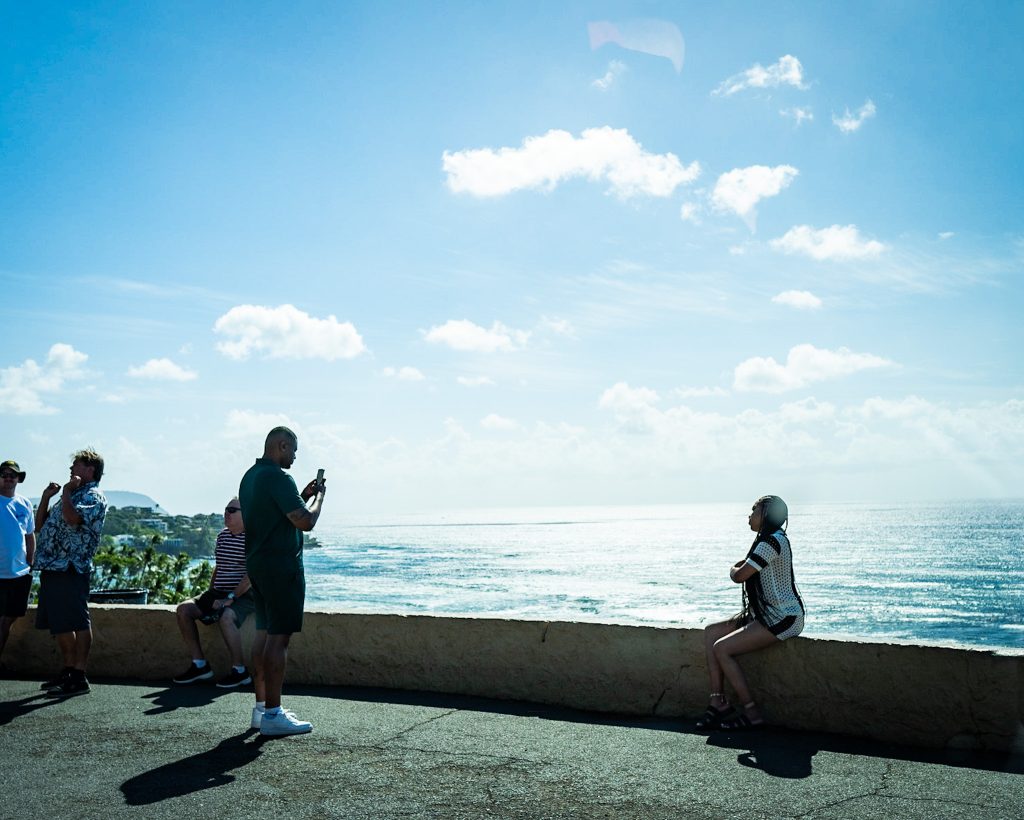 We enjoyed the beauty of the sea, and then continued in the car, following the HCR course. We decided to get some coffee and stopped at a place where shops were lined up. Editor Kamura noticed a store with "jamba" written on it. It seemed to be a juice chain emphasizing healthiness. We thought it sounded very Hawaiian and ordered Acai bowls. Later, I found out that it has also made its way to Japan.
Acai had been featured a few times on TV shows I worked on. I had pretended to know about it each time, but I had never actually tasted it before. There is a lot of fruit on a generous amount of Acai smoothie. It had a taste similar to grapes or blueberries but with a slightly tangy flavor. It indeed seemed healthy.

Before I knew it, photographer Kitagawa was pointing his camera at me.
 
I thought, "An old guy eating an Acai bowl won't make for a great picture," but I continued to savor the smoothie. I hadn't had breakfast that morning, so I devoured it.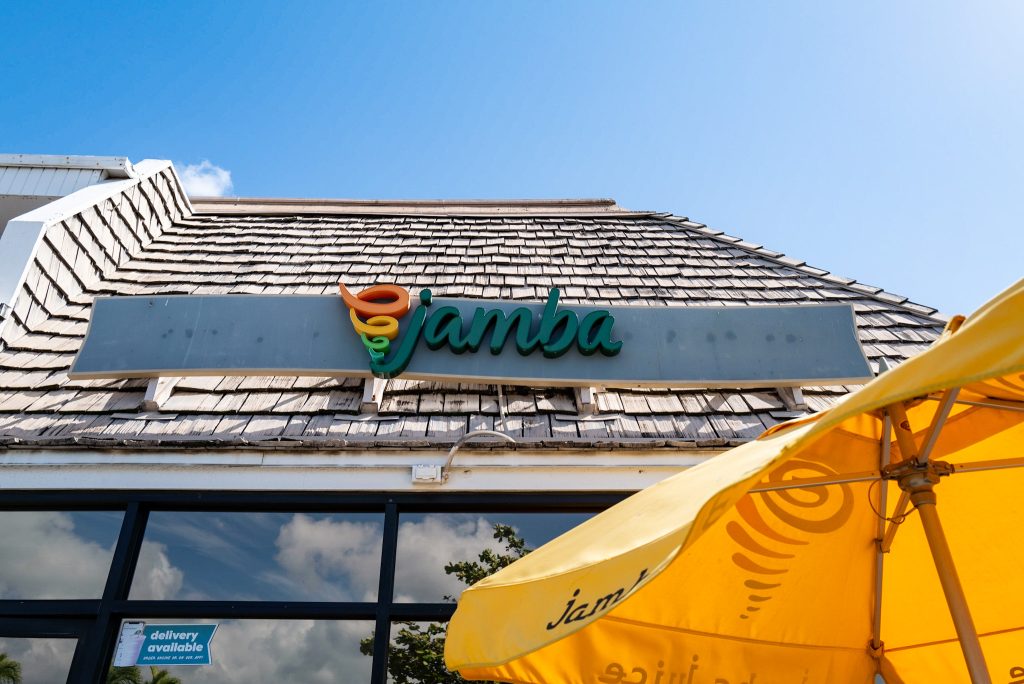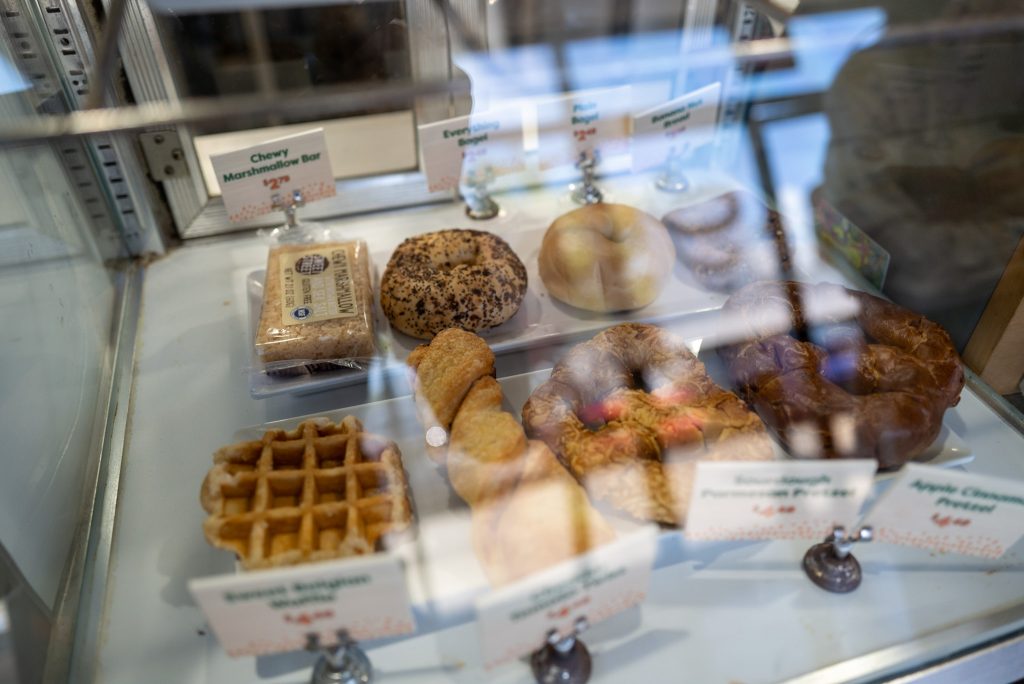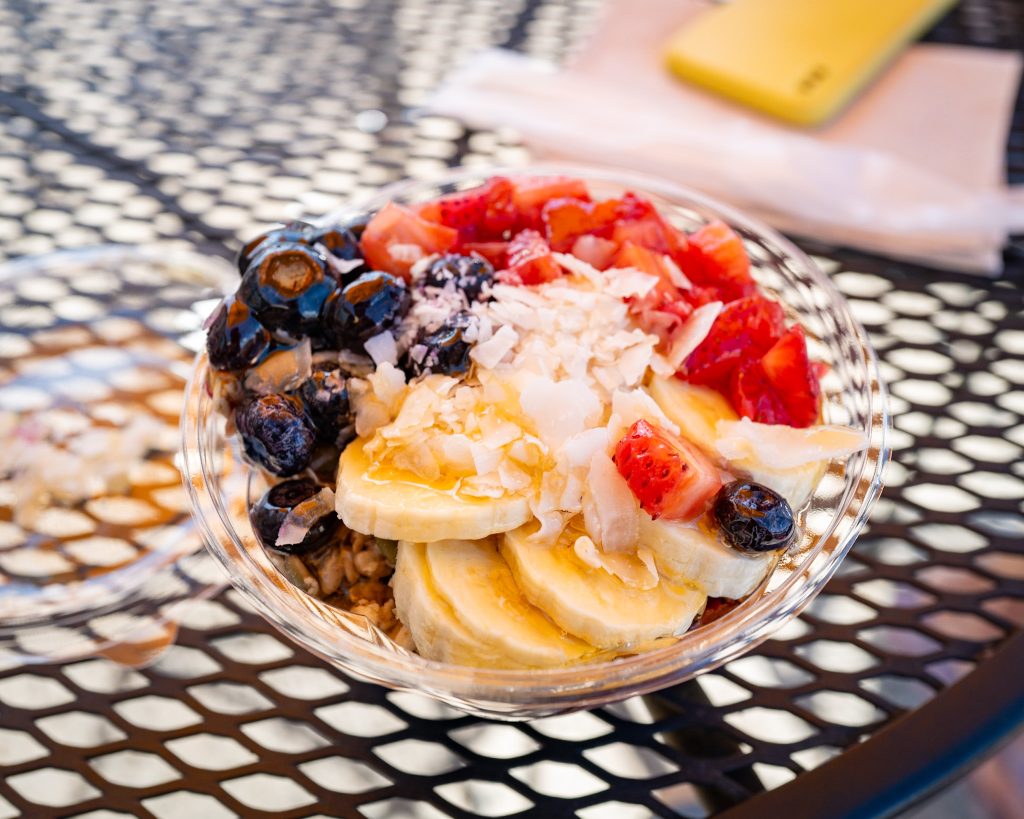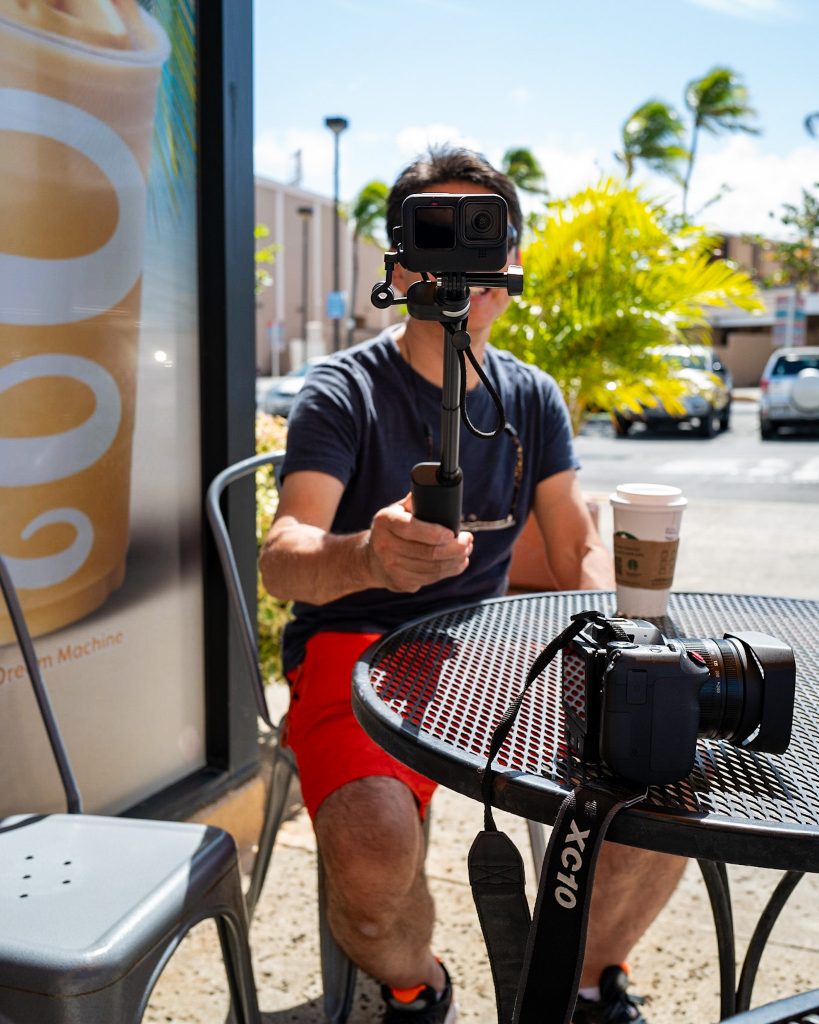 Next, we stopped at Sandy Beach, which is the first aid station for HCR. Local elementary school students were conducting extracurricular activities to study marine life. There was a yellow school bus that looked just like the one from the Keanu Reeves movie "Speed." Ah, it reminded me that this is indeed America.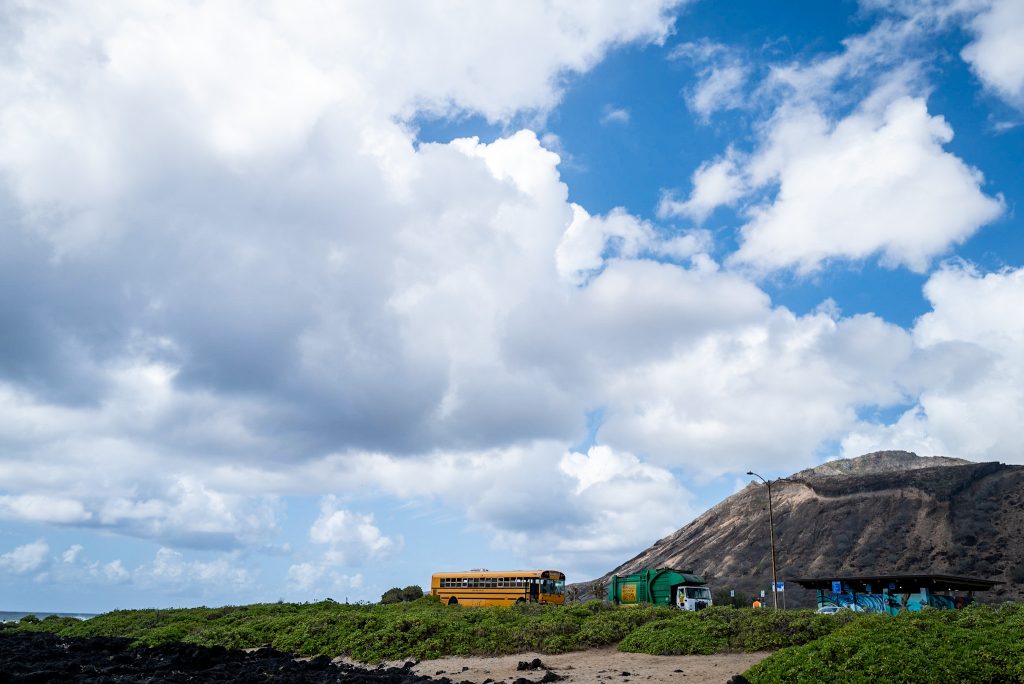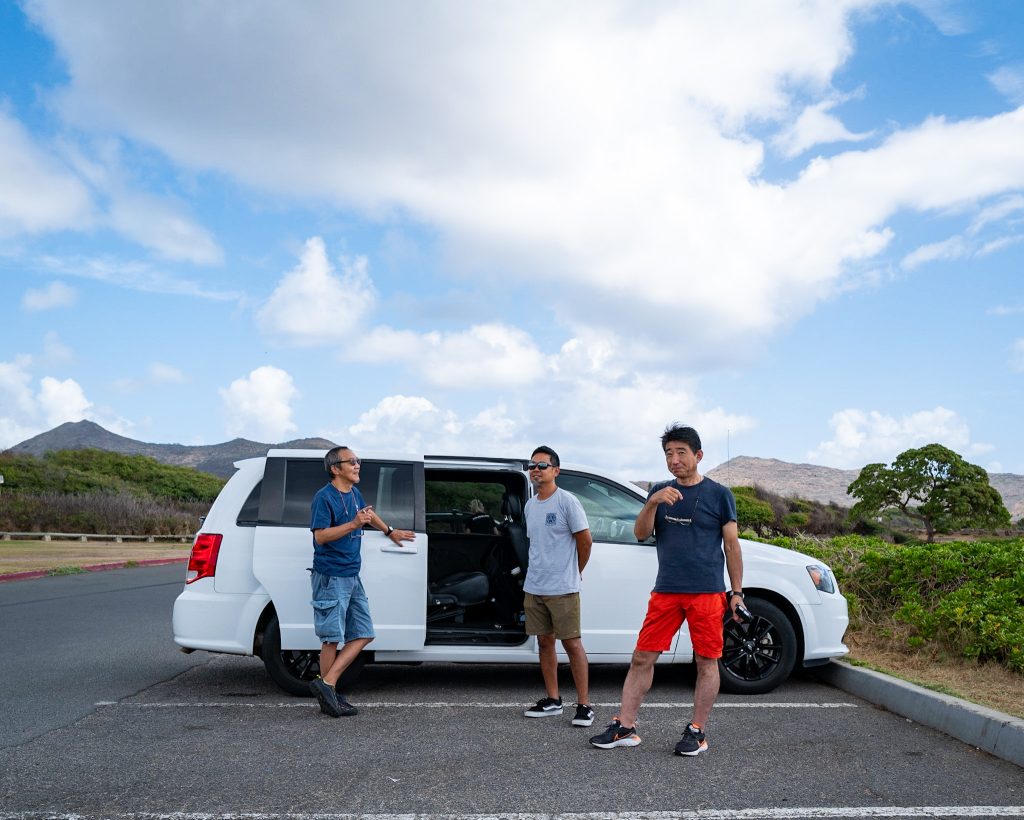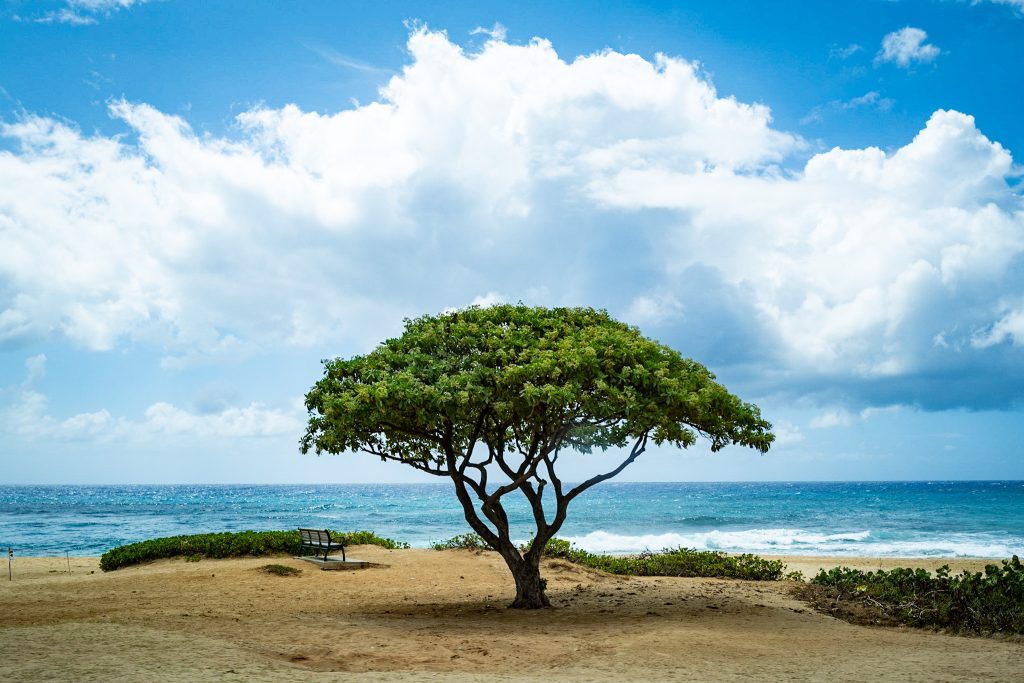 The HCR course offers many places to savor the dynamism of Hawaii's nature. Among them, one of the top scenic spots is the view from Makapu'u Point. From there, you can overlook Rabbit Island, which floats in the deep blue sea. On the land, rugged mountains rise dramatically. The dynamic scenery is truly captivating. Producer Watanabe had commissioned cameraman Kitagawa to capture these landscapes.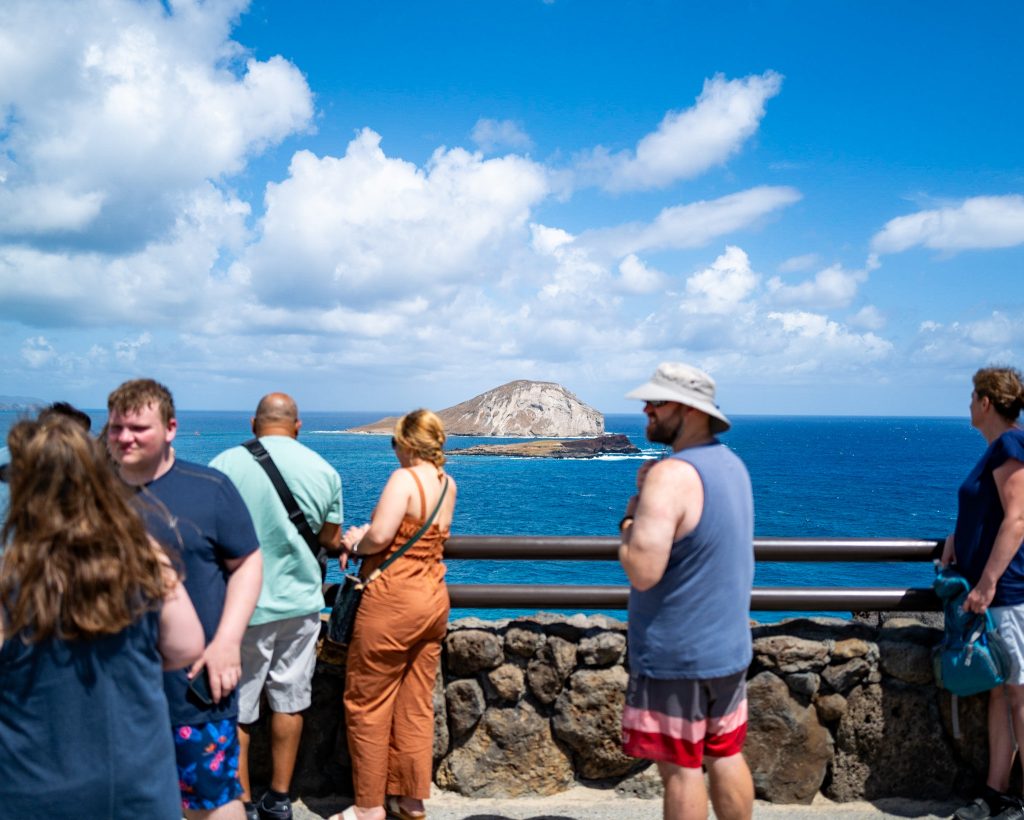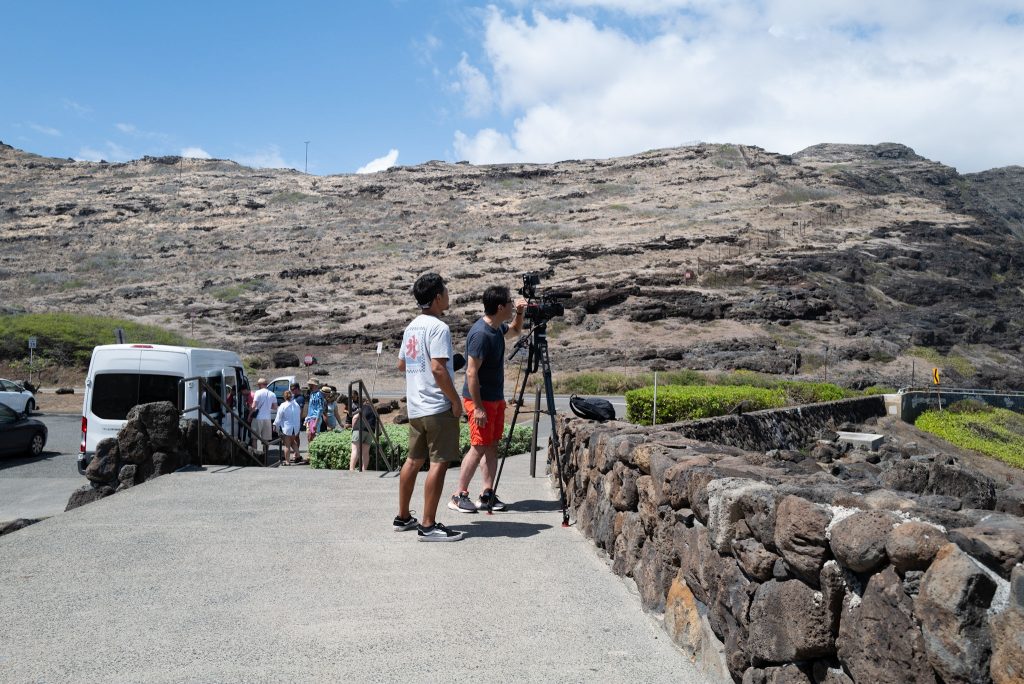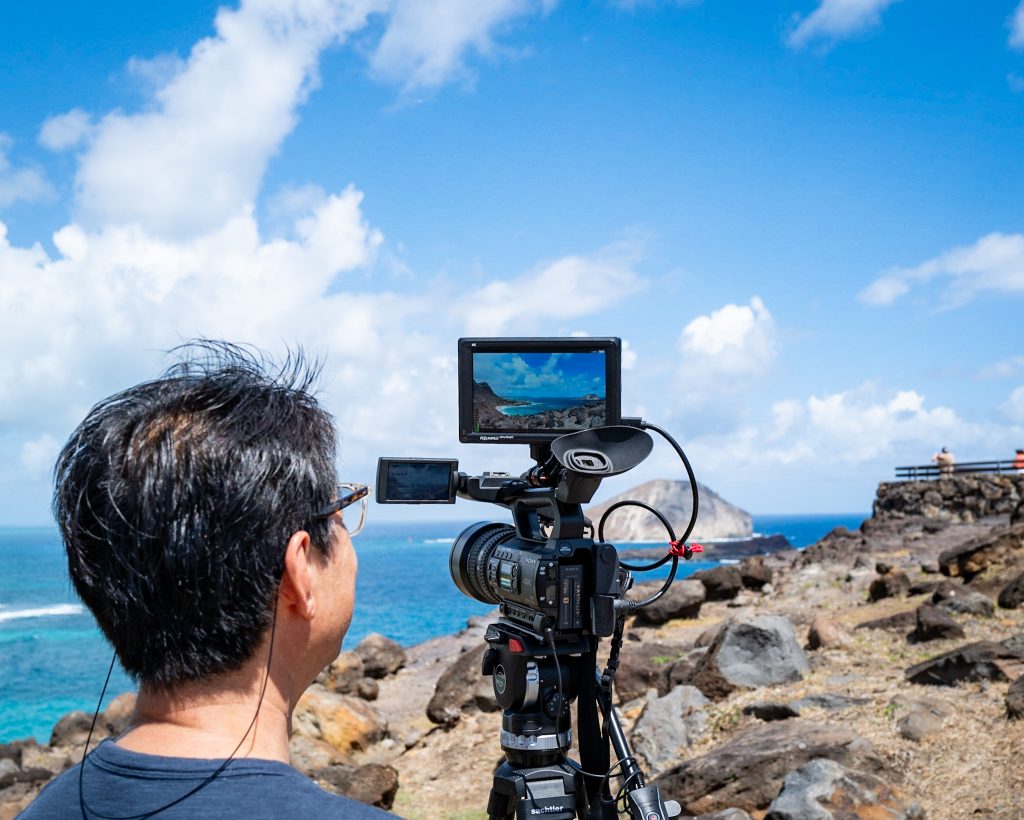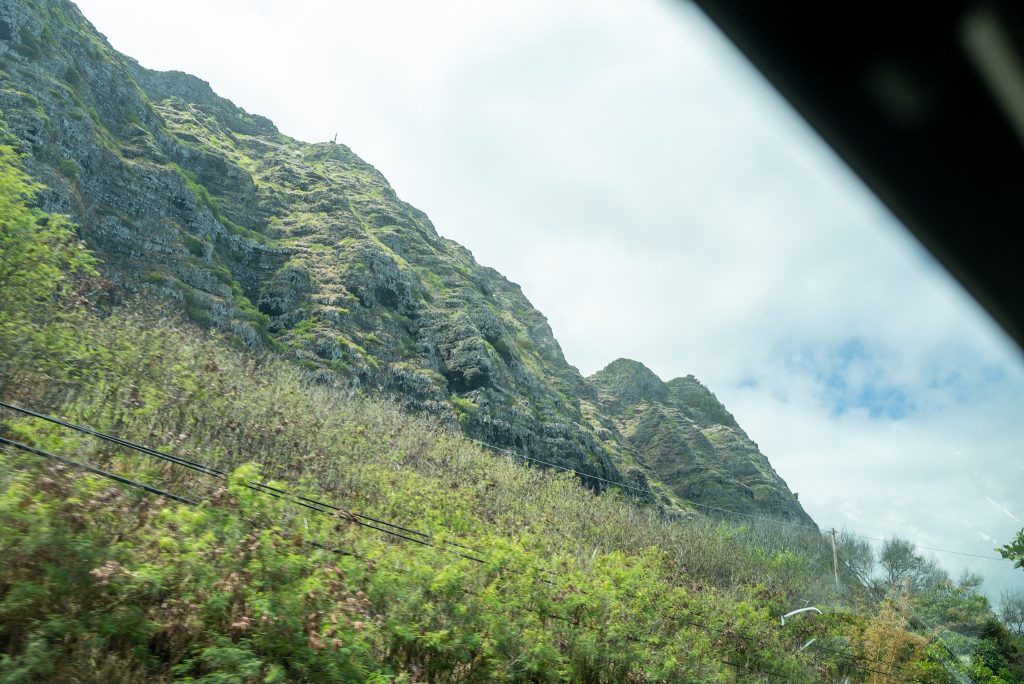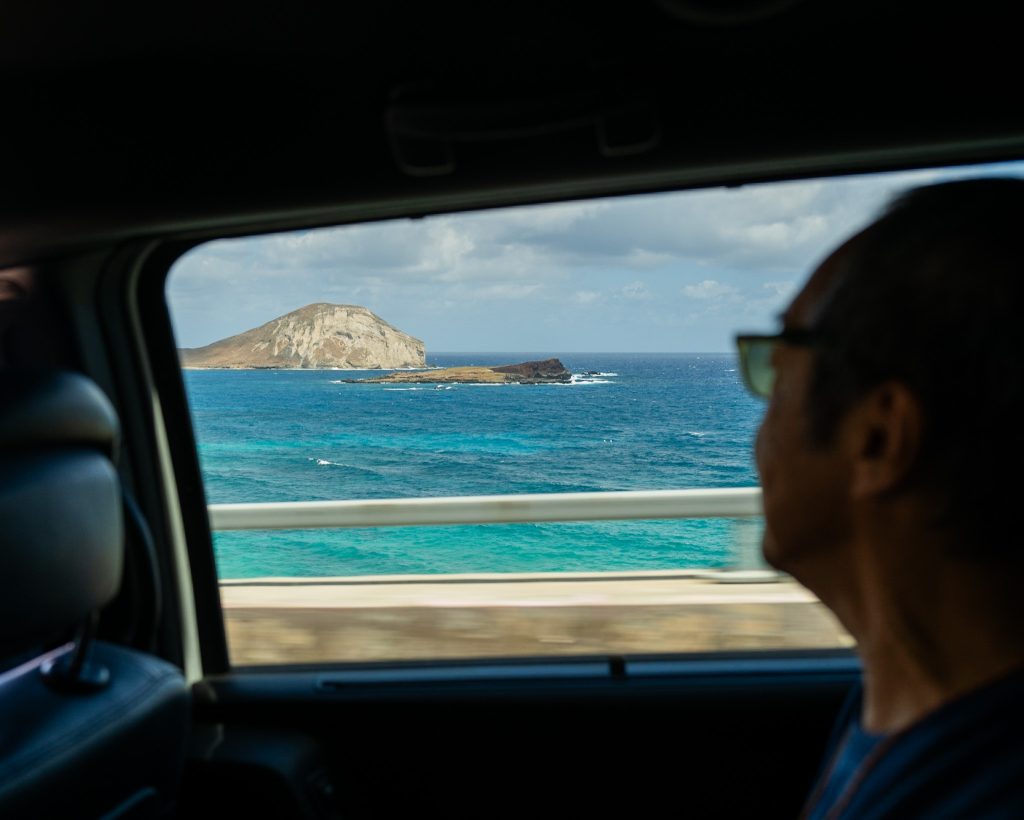 The next aid station is about 20 kilometers away. We briefly head inland, pass through the highway, and enter the urban area.
Here, there's actually the house where former President Obama grew up, as mentioned by Mr. Watanabe. He's told this story by the locals every time he talks to them. I didn't know Obama was from Hawaii. When I looked it up on Wikipedia, it turns out he is indeed from Hawaii. Producing a president, that must be a source of pride for the town. The middle school in the middle of this residential area is the second aid station from the start.

"Shall you ride around this area a bit?" Mr. Watanabe suggests.

That's exactly what I was hoping for. My sleek black Trek, the "Ryuseigou," must be itching to go.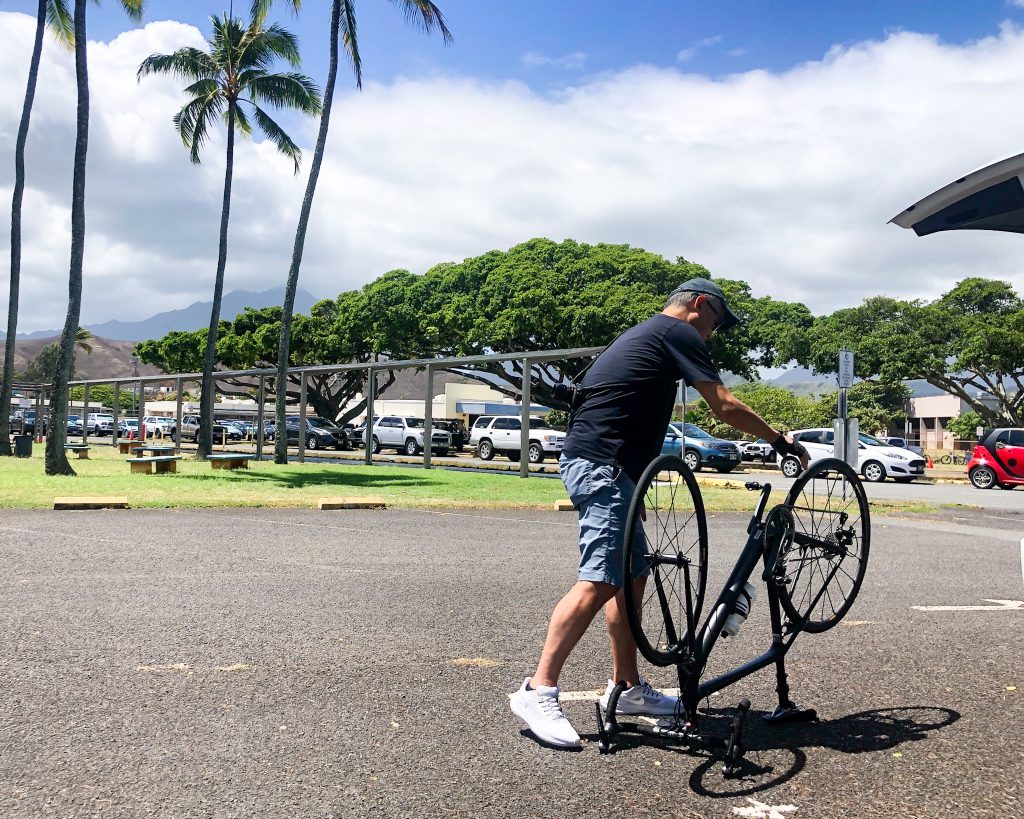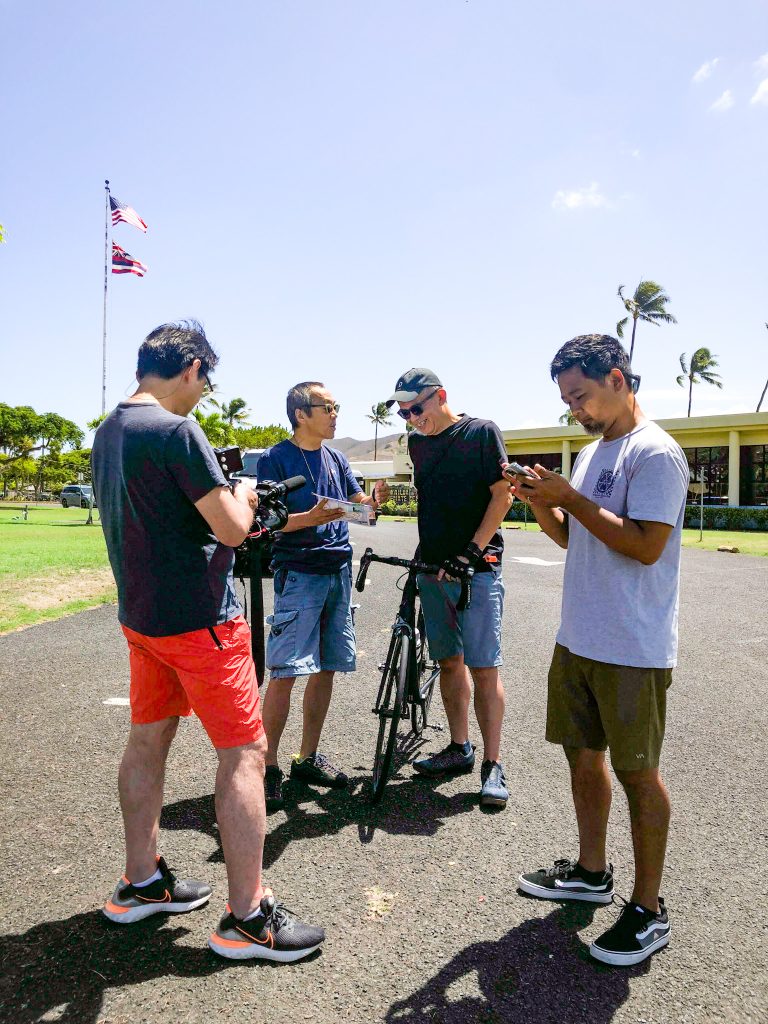 I took the bikes out of the car, change into my cycling shoes, put on my gloves and helmets, and prepare calmly. I acted as if I was preparing for this routinely, but in reality, my heart was trembling with excitement. I mean, it's the first time I'm riding a road bike on foreign roads. And it's on my own bike! Of course, it's an exhilarating experience. I tried not to let the filming crew realize this and followed their instructions. But later, when I saw the pictures from that moment, I was clearly grinning from ear to ear. It was obvious.
Mr. Watanabe explained the shooting arrangements.
The shooting will be done from the car. To do this, I will ride my bicycle alongside the car. There's no need to go too fast. Just focus on safety. After a while, we'll get onto a major road, make a right turn, and enter a beautiful tree-lined avenue. We'll do some shooting there.
I took a slow ride around the school's parking lot to get my body used to the bike. There's no wobbling in the tires, and the brakes worked well. Yep, it's not bad.
With a nod to the crew, I zoomed out of the school onto the road.

Hawaii, being in the United States, drives on the right side of the road, which initially confuses me. But as long as I follow the flow of other cars, I quickly adapt. The main challenge is making left turns. In the United States, bicycles are treated like cars, so you don't do the two-step process like in Japan. Instead, you go to the center of the road just like a car and make the turn. This took a bit of hesitation at first. However, Hawaiian drivers are used to sharing the road with cyclists, so I gradually got used to it.
Once I started getting used to it, I increased my speed. The sun was quite intense, but the dry heat and the breeze on my face felt wonderful.

So, this is Hawaii, huh? To put it lightly, it's fantastic.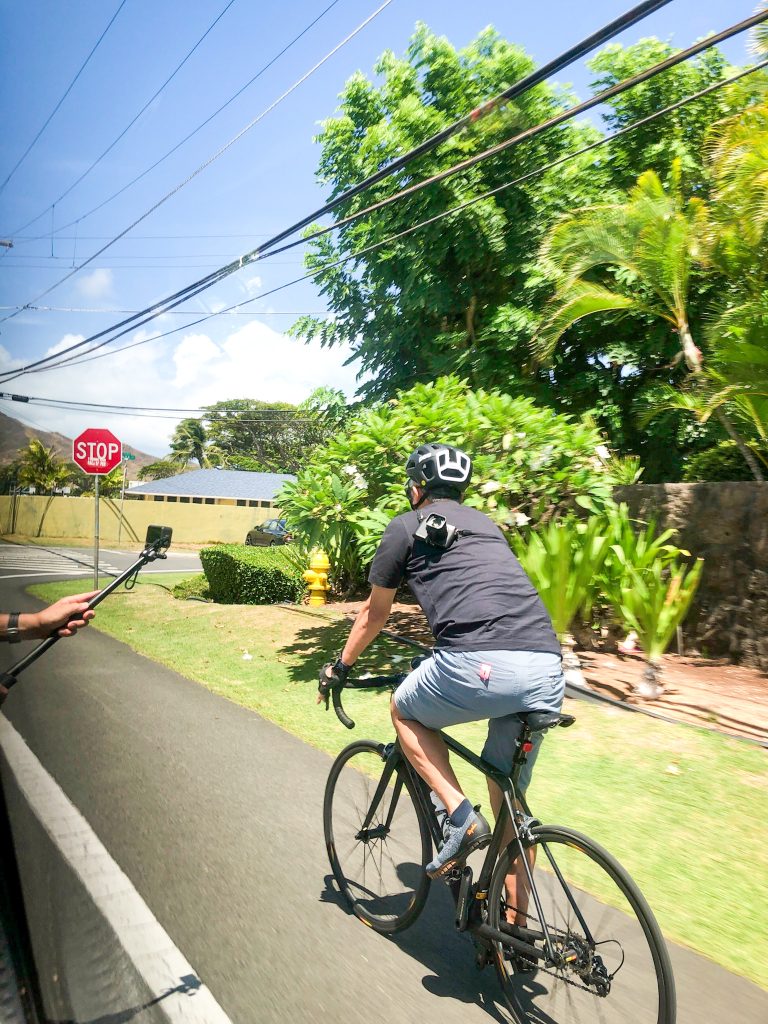 Would it be alright if we did a bit more filming? Mr. Watanabe asked. The next location is a famous spot near Kualoa Ranch with stunning views. From where we parked, you can see China Hat Island. Even here, couples are taking commemorative photos. With such breathtaking views, it feels like anyone could become an Instagrammer. By the way, in Hawaii, all the couples you see seem to be happily smiling.
As we ride out onto the road from the parking area, we passed by a steep mountain that looks like King Kong could come out at any moment. A long straight road stretches ahead of us. It seems safe to pick up some speed. I shifted into a higher gear and pedal forcefully. Riding through the midst of this majestic landscape with the wind whistling by feels so invigorating.

I feel like I want to keep riding like this forever.
I feel like I want to keep riding like this forever.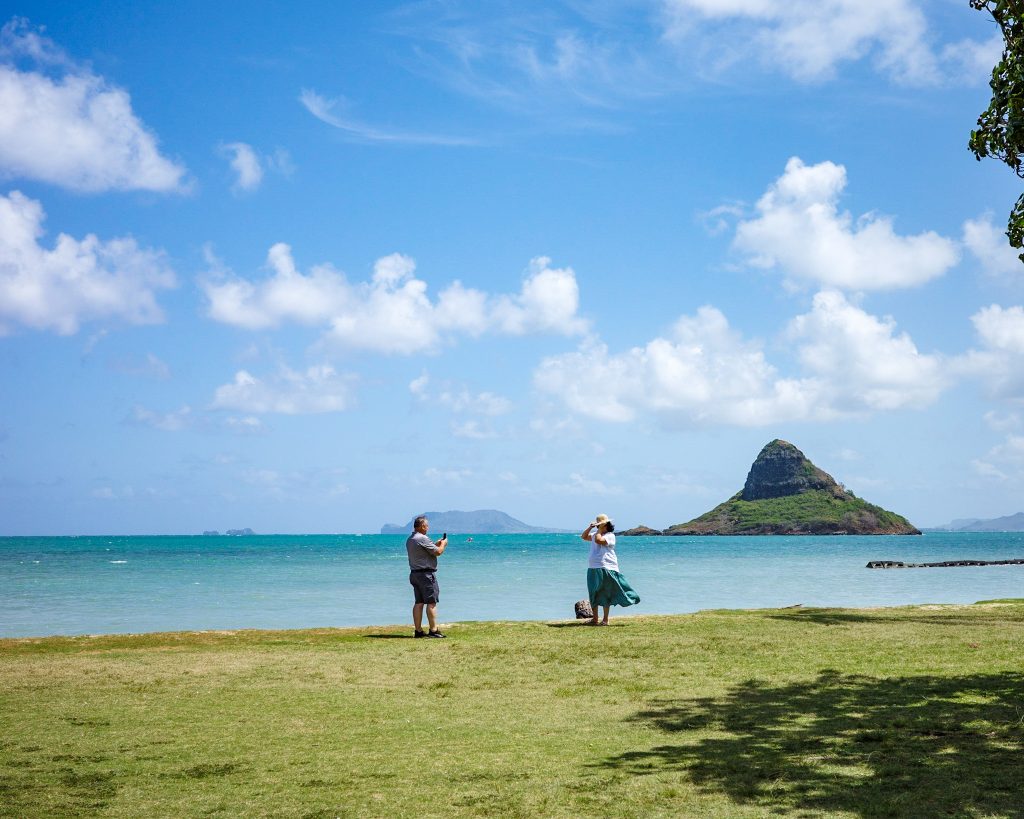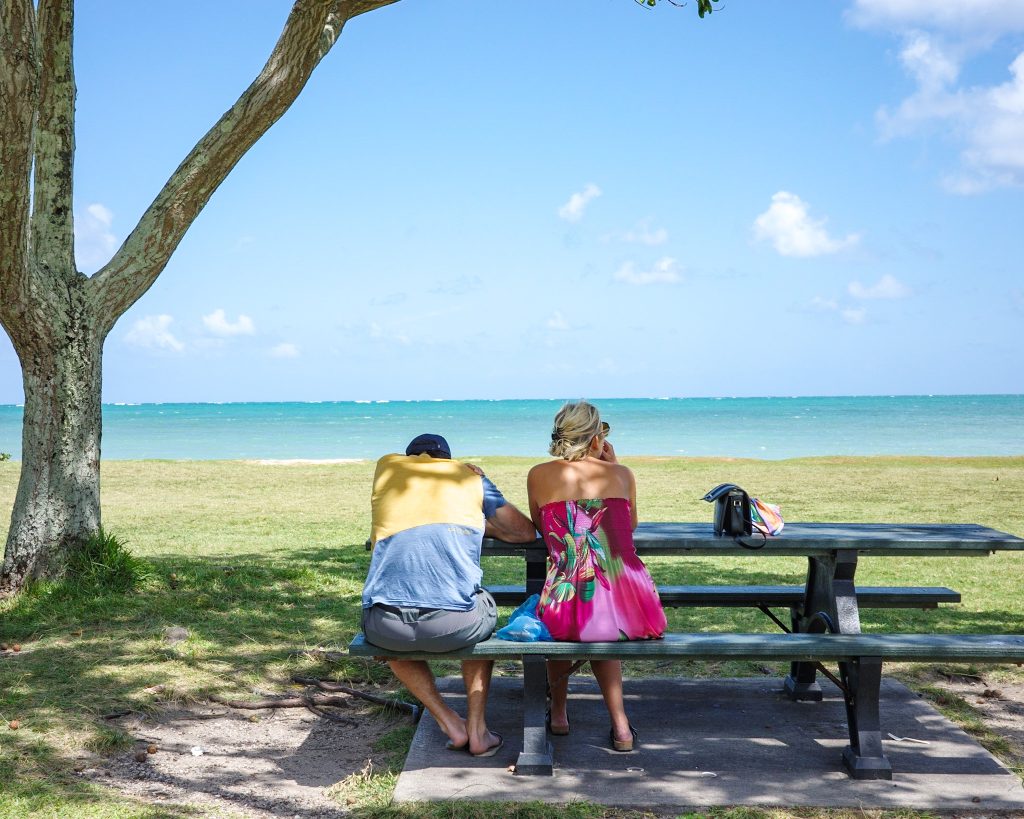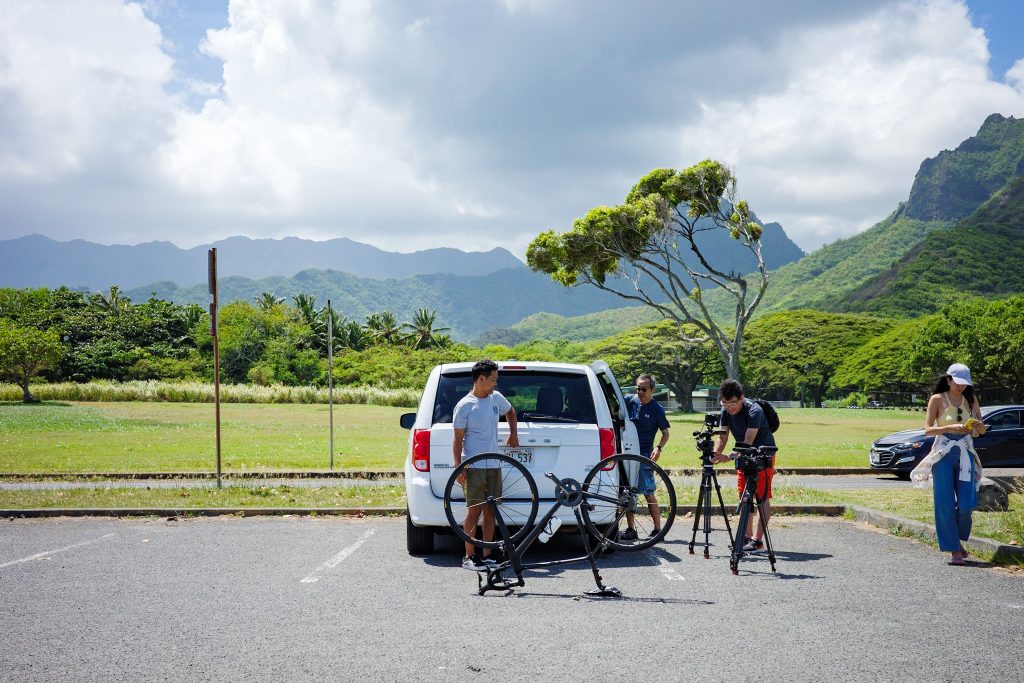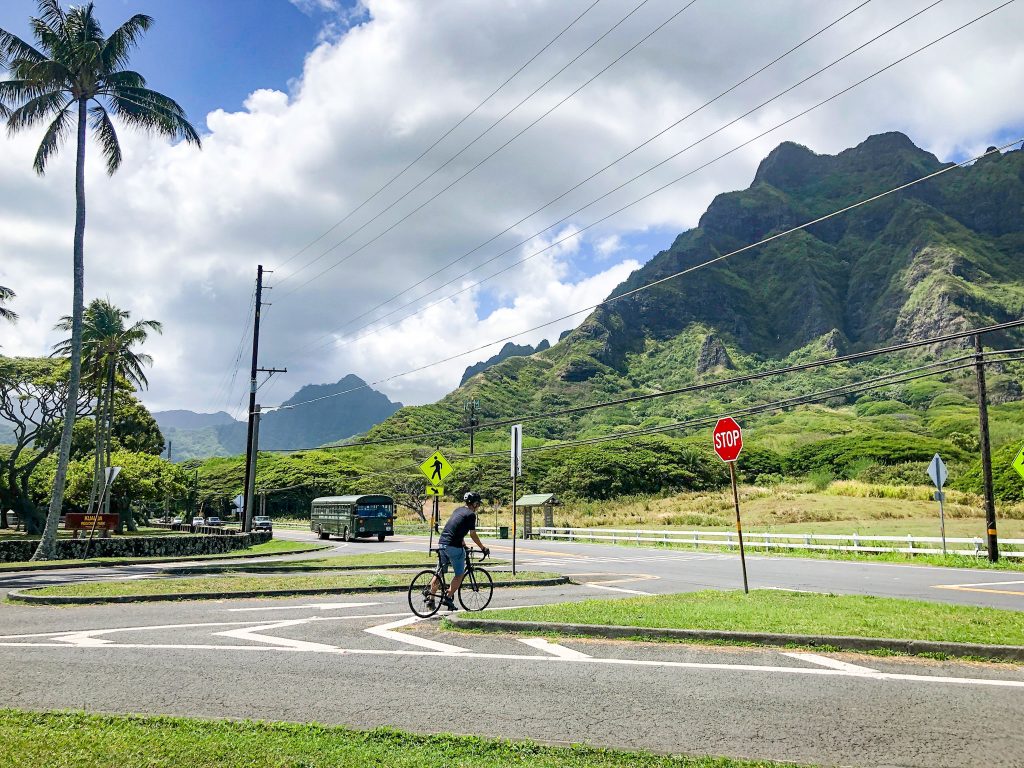 After finishing the shoot and returning to the car, Mr. Watanabe said the following:
"The next stretch is the turnaround point, and the next 10 kilometers will offer the most breathtaking views. Let's save them for the main event. I've filmed many people's HCR challenges, and some of them said that this view is their reward. They've ridden a long way to reach it. Look forward to it."
Even though I've seen so many fantastic views up to this point, I can't help but get even more excited.

But then, a sense of reality sets in.
Today I've cherry-picked the best parts for my ride, but the Honolulu Century Ride covers a total of 160 kilometers. That's a distance roughly from Tokyo to Shizuoka. And it was revealed today that there are ups and downs as well. Cycling in an unfamiliar foreign country with reports of frequent punctures, the possibility of not completing it is real. The only thing I can do now is rest my body. I need to get a good night's sleep the day before the main event.
With all these thoughts in my mind, I gazed out of the car window on the way back.

And then, on the main event day, we were hit by an unbelievable accident. But I'll save that story for next time.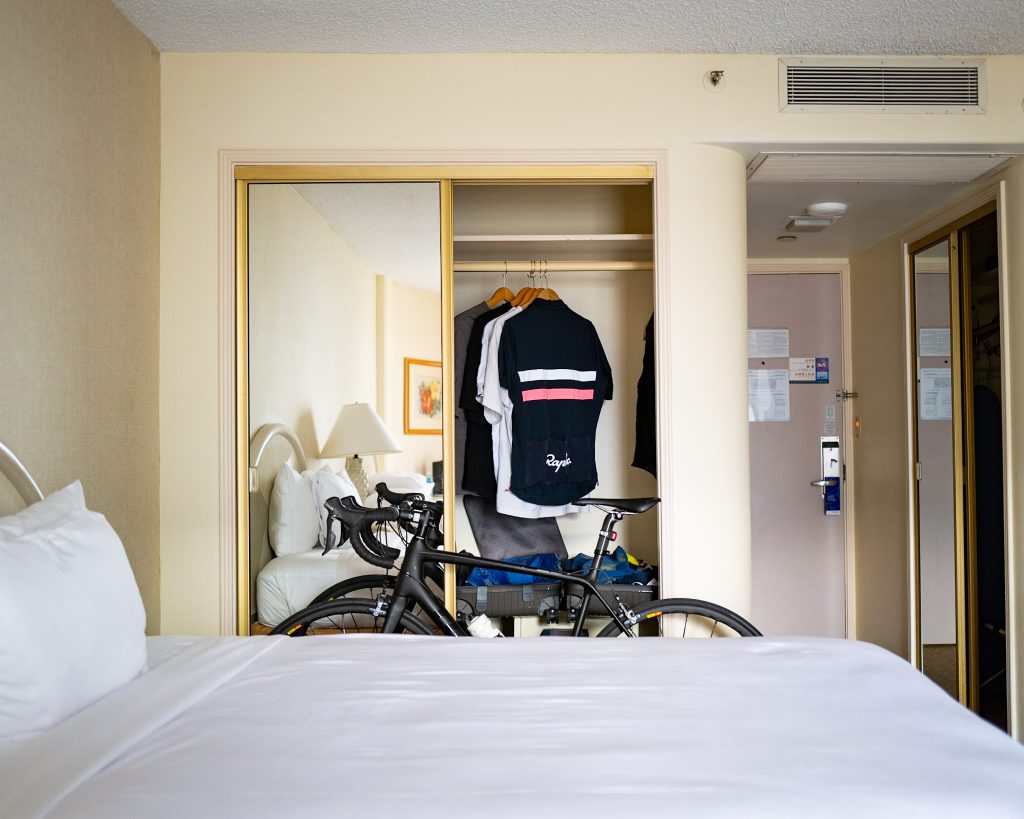 Text & Photo_Daisaku Kawase
Profile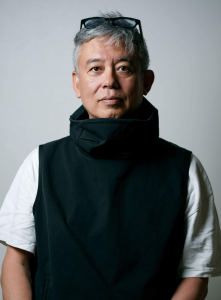 Daisaku Kawase
He is a Free Producer, the Representative of Days Co., Ltd. Born in Aichi Prefecture. With 16 years of road cycling experience, he loves scenic rides. He squeezes in rides between work and travels all over Japan with his bike. His beloved bike is a Trek. After working as a producer on programs like "Ariyoshi no Okane Hakken Totsugeki! Kaneo-kun," "Oyasumi Japan Nemuiine," and "Asaichi" at NHK, he became independent in 2022. In addition to producing programs, he also handles project production for government and corporate clients.
Post Date:2023.11.17