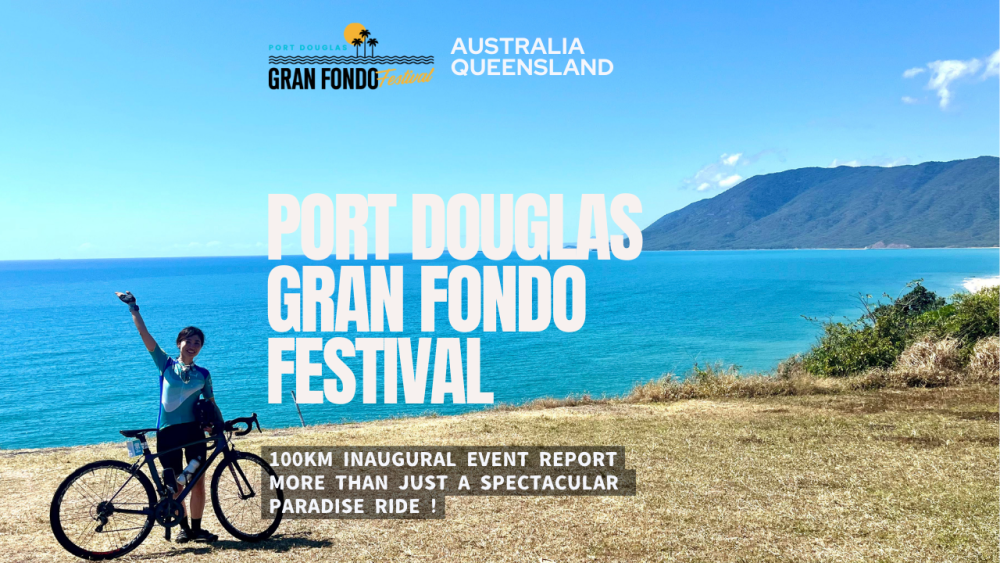 Port Douglas Gran Fondo 100km Report
More than Just a Spectacular Paradise Ride(Part 2)
Port Douglas Gran Fondo Festival was held in Port Douglas (Queensland, Australia) for the first time in 2022.
My partner and I participated in the 100km course of the main long ride event, "Port Douglas Gran Fondo." Here is the report (Part 2) of the ride through the World Heritage rainforest and the coral reef sea, a paradise with spectacular views.

*Part1 is available here.
Table of Contents
Communication with friendly local riders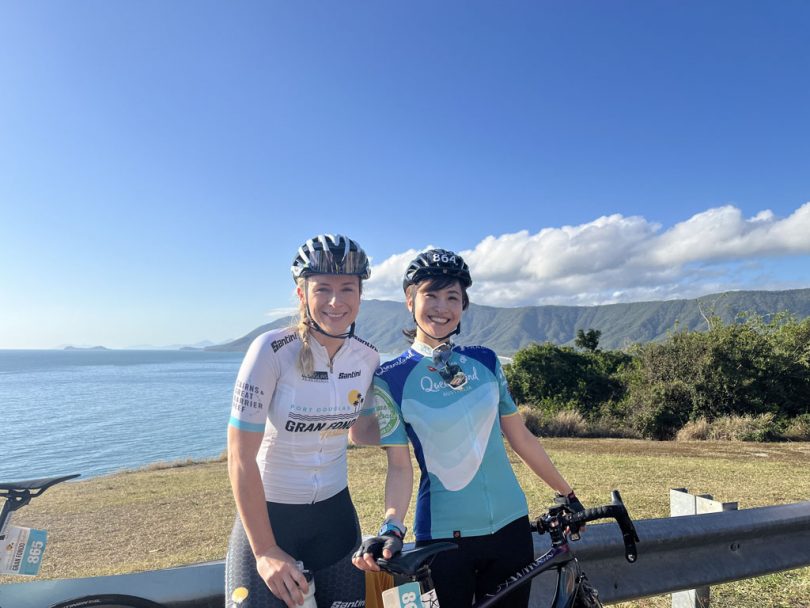 The age range of Australian cyclists is wider than that of Japanese cyclists, and the percentage of female participants is higher than that of Japanese ones. We often saw female pairs and groups in their 40s-50s riding in matching jerseys and costumes.
The fact that many of the participants are Japan-friendly is also a great point for participants from Japan! Even if you speak only a few words of English, they all share the same passion: "I love riding bicycles!" There is no need to worry.
Whenever we talked with them at aid stations along the course, they would smile and say, "Next time I want to go to Japan to ride!"
Annette Edmondson, a former professional rider and current UCI World Tour Tour Down Under event director, joined the event as a guest rider.
It was impressive to see her smiling and friendly talking to the participants at each aid station.
She spoke fluent Japanese, perhaps because she had Japanese teammates during her active career.
"Isn't this view great?" She spoke in natural Japanese with a big smile on her face.
Finishing at a marina with a resort-like atmosphere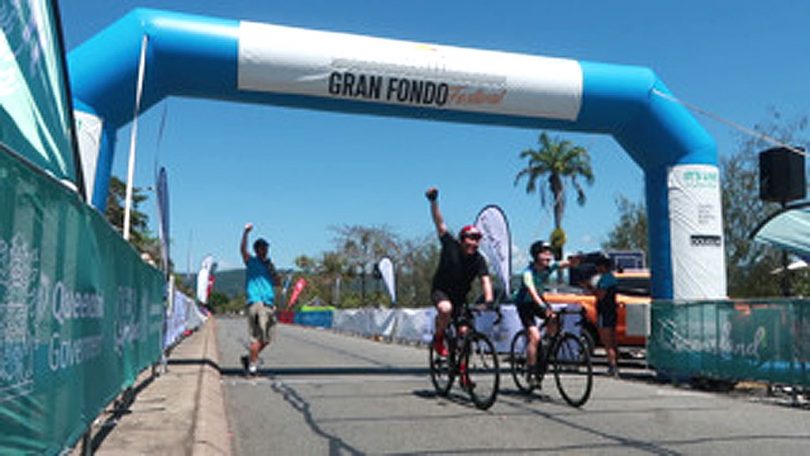 September in Japan is autumn, but it is spring in Australia in the southern hemisphere. However, Cairns, which belongs to a tropical monsoon climate, is hot throughout the year, and the temperature quickly rises to over 30 degrees Celsius when the sun rises even in September.
At the aid station on the return trip, the water guns that the volunteers doused us with as much as they could were more than just for fun; they were a real help.
Taking a short break at each aid station, we reached the goal safely in about 5 hours from the start.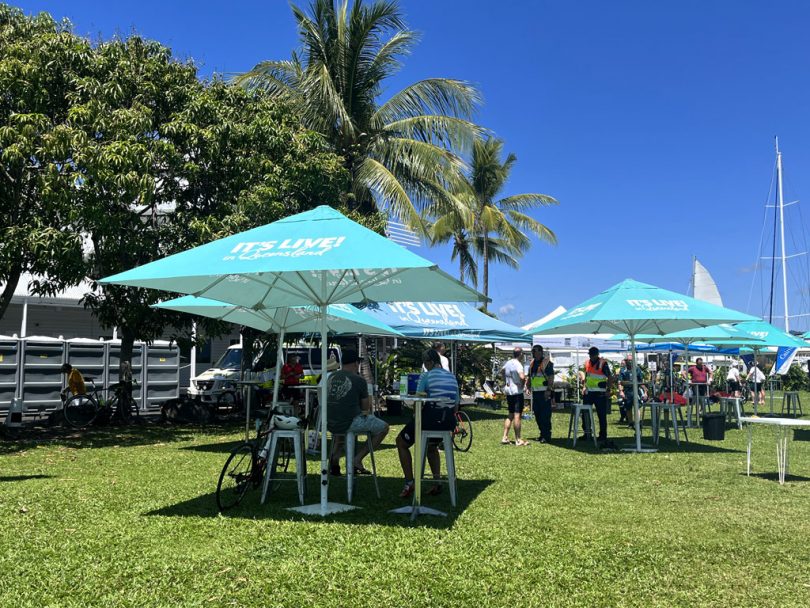 We rested our burned-out bodies in the refreshing "Queensland Blue" tent.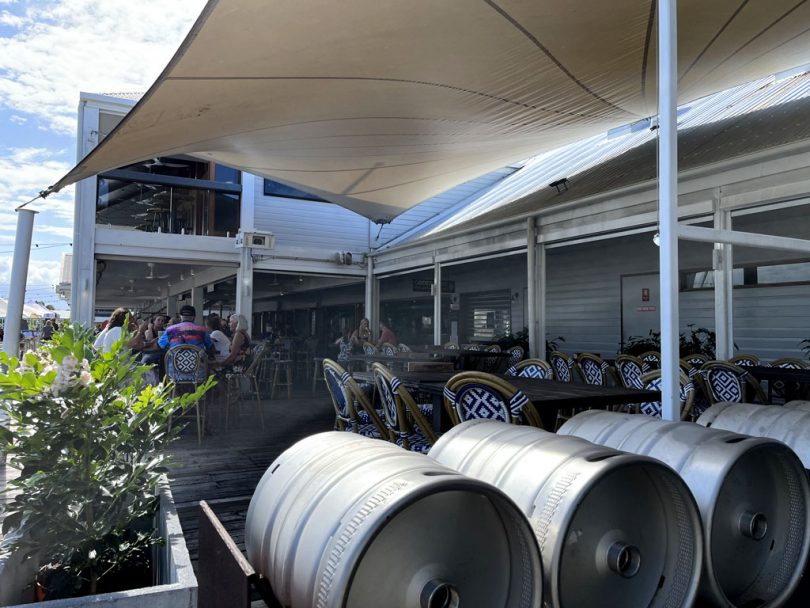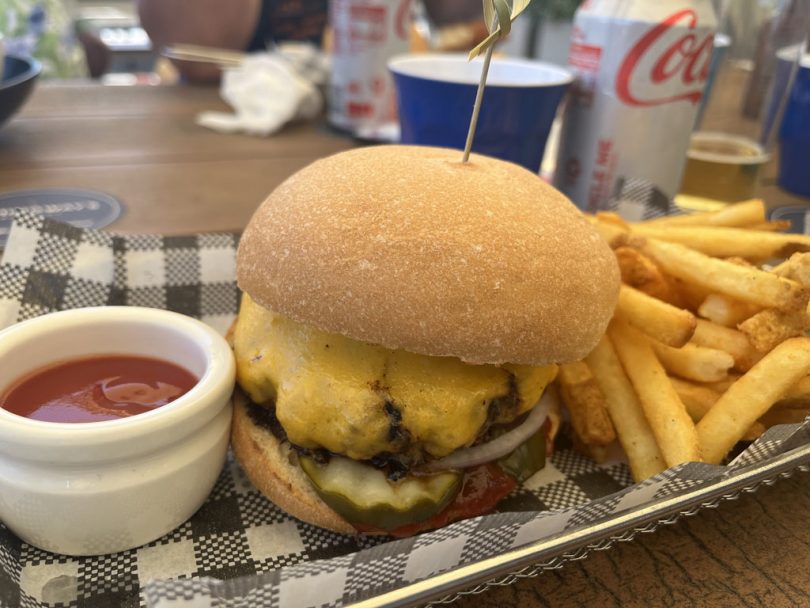 After finishing the big event, the best part is the delicious gourmet food.
Toast with a burger and beer at the beer restaurant of Hemingway's Brewery, which is attached to the event site!
At the marina, where the white yachts stood out against the blue sky, we were intoxicated with a sense of accomplishment after completing the 100km World Heritage course without any traffic lights.
Enjoy local gourmet food and sightseeing
If you have come all the way to Cairns, you will want to enjoy sightseeing and local cuisine in addition to the bicycle event. Please visit local spots before and after the event.
Cairns Esplanade Lagoon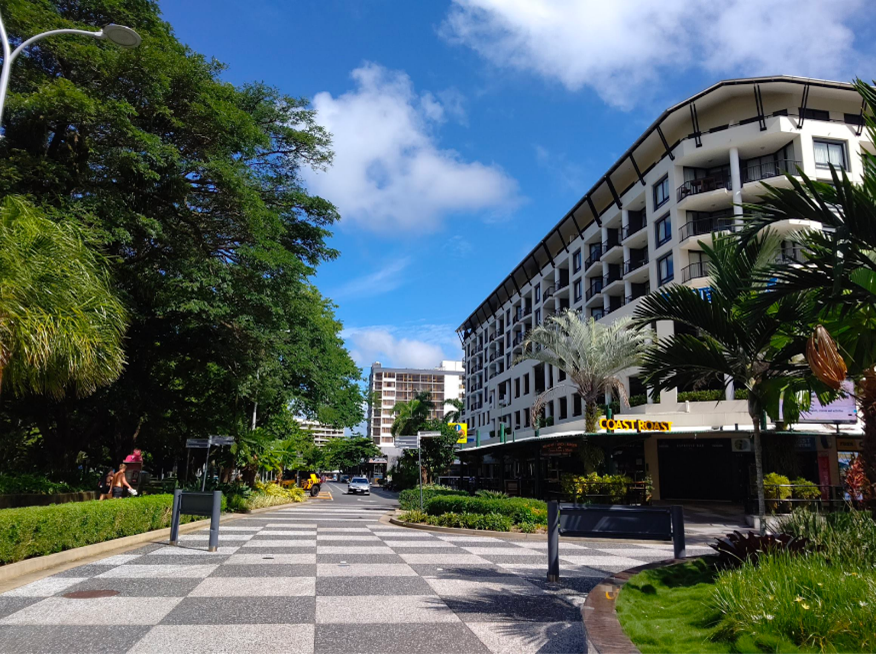 Esplanade Lagoon is a 3km-long promenade from Cairns Marina, where free activities are held almost every day and markets are held on weekends. Just walking along the esplanade is a great way to feel like a local.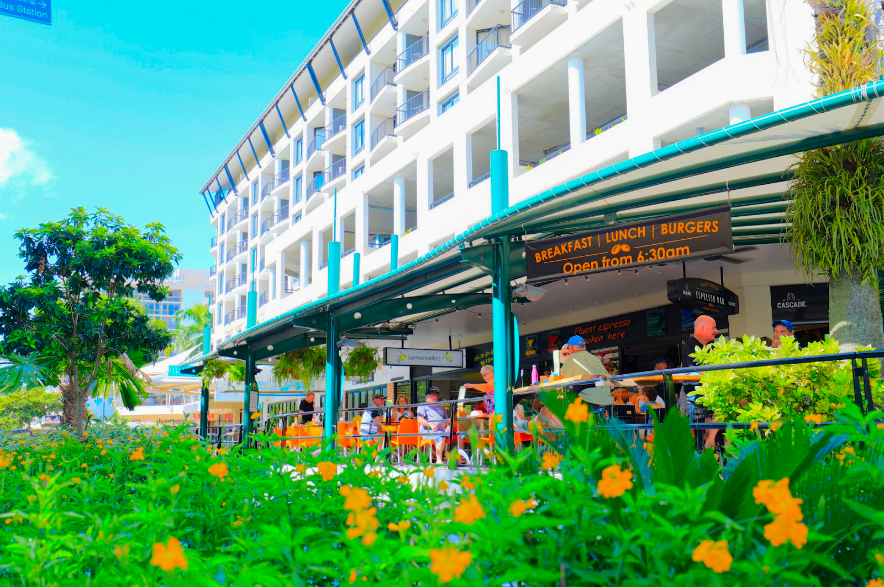 Esplanade Lagoon, where you can swim while looking out at the ocean, is one of the symbolic facilities of Cairns. It is free to use and has become a place of relaxation for local residents. It is also a great place to cool down after a big ride.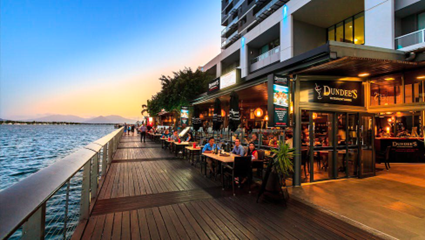 At Dundee's Waterfront, a seven-minute walk from the lagoon, you can enjoy fresh seafood dishes on the open terrace.
▼Dundee's Waterfront
https://dundees.com.au/waterfront/
Palm Cove Beach Walk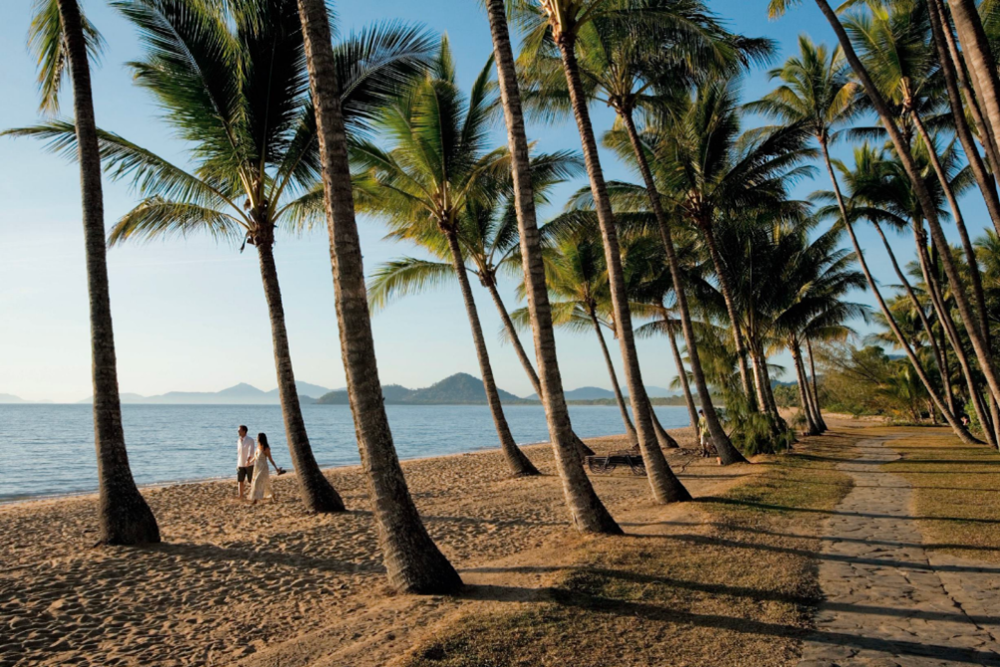 Palm Cove, the turnaround point for Port Douglas Gran Fondo 100km course, has a beautiful beach lined with palm trees. Walking barefoot on the fine sandy beach while passing between the palm trees that stretch high into the blue sky is a simple yet luxurious stroll.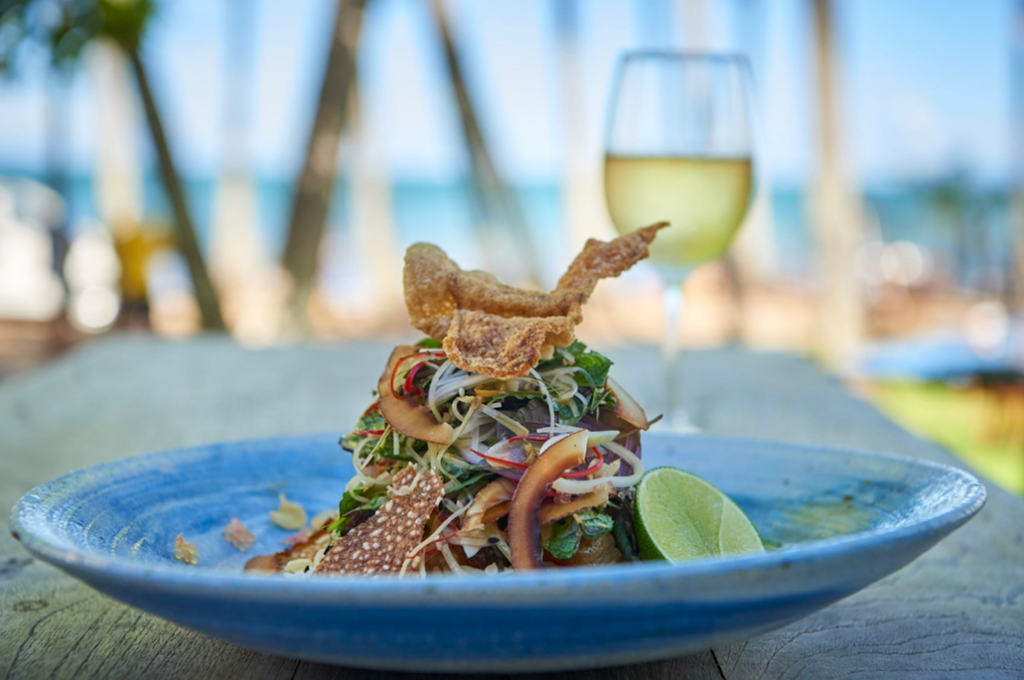 If you get hungry after your stroll, have lunch at one of the open terraces along the beach. Williams Esplanade is lined with many ocean view restaurants, including Nu Nu Restaurant.
▼Nu Nu Restaurant
https://www.nunu.com.au/
Sunset at Port Douglas Marina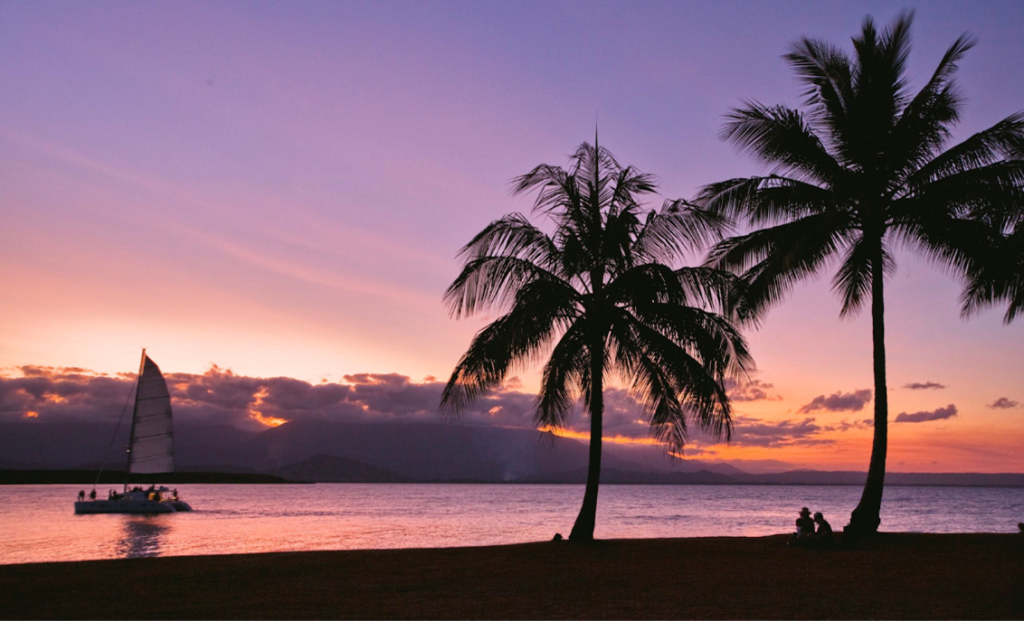 From the marina in Port Douglas, the starting and finishing point of the event, visitors can enjoy a resort-like sunset. Dusk in Australia is also a favorite time of day for locals.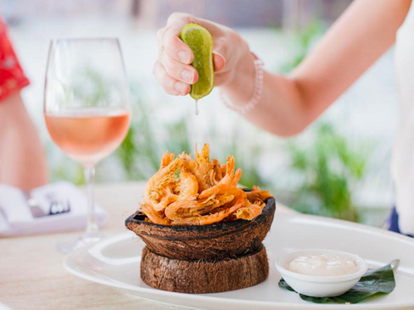 After a relaxing evening at dusk, dinner can be enjoyed at a local restaurant. Salsa Bar&Grill on Wharf Street, a five-minute walk from the marina, offers a wide selection of cocktails and creative seafood dishes. A kids' menu is also available, so families can enjoy the food with ease.
▼Salsa Bar&Grill
https://salsaportdouglas.com.au/
Port Douglas Gran Fondo – Course Outline (100km)
Start point: Port Douglas Crystalbrook Superyacht Marina
31 km: 1st Aid station / Rex Lookout
50.7km: 2nd Aid Station / Palm Cove (turnaround point)
70.2km: 3rd Aid Station / Hartley's Crocodile Adventures 
*71km-72km KOM/QOM measurement points
80.9km: 4th Aid Station / Tahla Beach Nature Reserve
100km: Goal / Port Douglas Crystalbrook Superyacht Marina
*Elevation gained: 689m
Impressions : A superb ride that every cyclist should enjoy at least once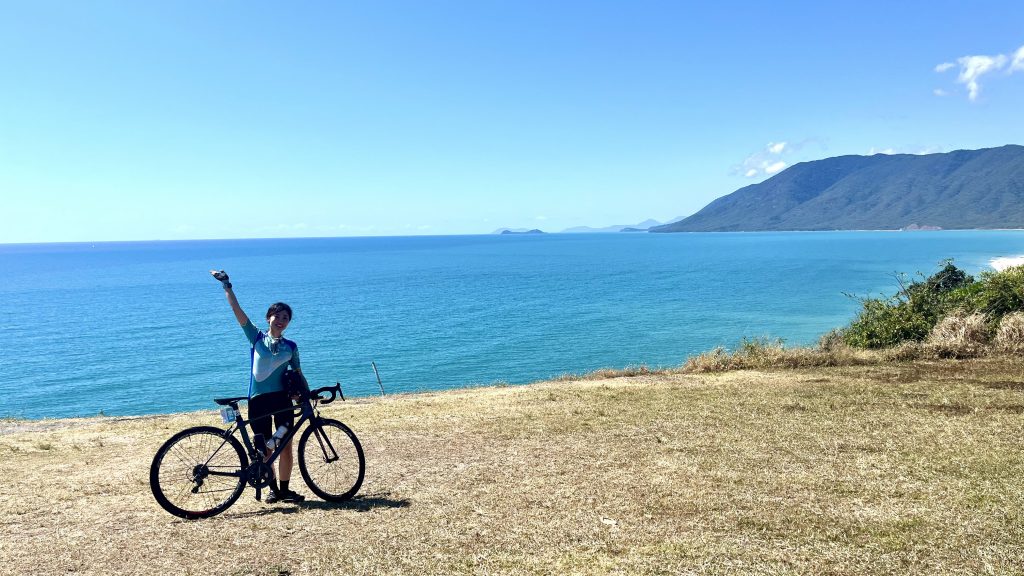 Queensland is known for its high percentage of sunny days, so much so that it is nicknamed the "Sunshine State." It is no exaggeration to say that riding under the shining sun through Australia's bright blue skies, ocean, and rainforests is truly a "ride in paradise". You can tell the difference from the ocean and forest landscapes of Japan.
In Australia, where people are familiar with road biking as a regular part of their fitness routine, cyclists come in a wide range of ages.
Many people are accustomed to riding in groups, so even if you are with strangers at an event, you will never feel competitive or rushed, and the atmosphere is very comfortable with safe riding and good manners.
You don't need to be confident in your English. On the saddle, you will naturally strike up conversations with other cyclists who like to ride as much as you do.
This is a ride to the World Heritage sites with spectacular views, where you can enjoy the interaction with friendly local riders. If you are thinking, "This is my first year to ride abroad!" or "Thinking of going on a bicycle trip abroad for the first time in a long time," this is an event that we can confidently recommend to you. This is a ride of a lifetime, riding through the great nature of Australia with cyclists of a variety of nationalities and generations. Why don't you come and experience it for yourself?
Related Websites
・Port Douglas Gran Fondo Festival Official Website
https://portdouglasgranfondo.com.au/
・Tourism Queensland
Virgin Australia Airlines to launch first flight between Haneda and Cairns.
https://www.queensland.com/jp/ja/plan-your-holiday/news-and-articles/japan-direct-vaflight-from-haneda-to-cairns-arriving
・Virgin Australia Airlines
"Hello Japan".
https://www.virginaustralia.com/jp/en/book/haneda/
Ayaka (Editor/Writer)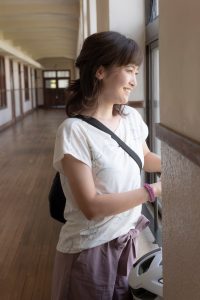 Lives in Brisbane, Queensland, Australia
Ayaka started cycling as soon as she began her career in 2011, and fell in love with the concept of "cycling and travel."
In 2017, she studied abroad in Australia to explore bicycle tourism. She wrote a series of articles "G'day, Australia! – Cycling Letters from Brisbane" for Cycle Sports.jp for a year. After returning to Japan, she worked as an interpreter and MC for a bicycle NPO while working as an editor of English learning materials. She is currently providing information on Australian bicycles and culture on a cycling travel website "TABIRIN" and live broadcasting program "Ayaka's Visible Radio from Australia" (Omusubi Channel).
Ayaka's motto is "Dive into what you love. Live with passion.
Twitter https://twitter.com/aya_p_BNE (Username aya_p @aya_p_BNE)
Instagram https://www.instagram.com/aya_p_14/
Blog http://gdaybabyccino-ayaka.com/
Omusubi Channel: Ayaka's Visible Radio from Australia
https://note.com/omusubi_fjc/n/nd7e6d27c81f1
Post Date:2023.06.04