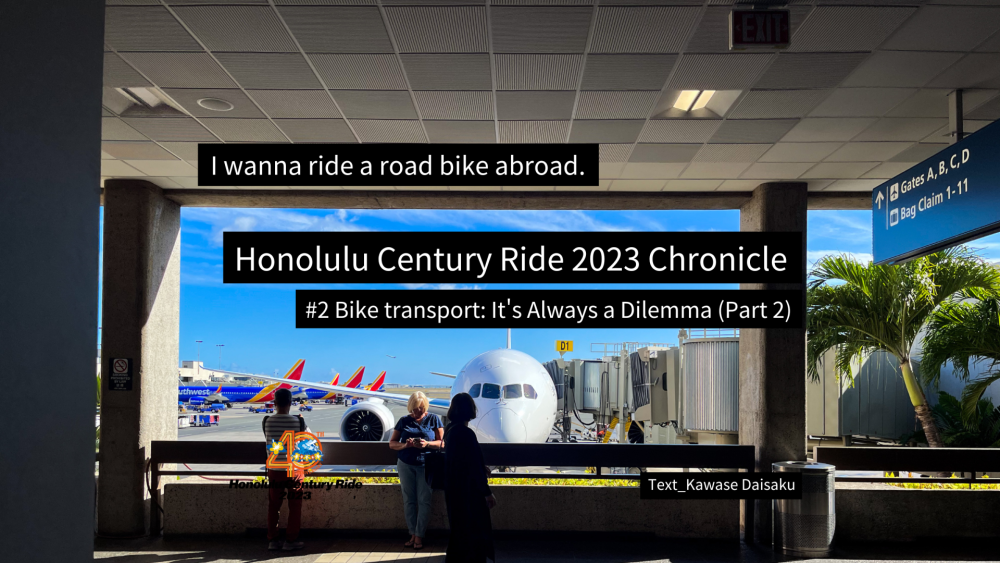 I wanna ride on abroad.
Honolulu Century Ride 2023 Chronicle
#2  Bike transport: It's Always a Dilemma (Part 2)
By chance, I ended up going to Hawaii and found myself embarking on my first ever international bike trip. For cyclists, traveling with a bike is always a tricky endeavor. In the Part 1, I discussed the decision of how to pack my road bike for the journey and the durability of one of the ultimate bike travel items, the Scicon.
However, the next dilemma started from here.
That is access to the airport.
Usually, I would access the airport using public transportation. However, given the size of the Scicon, it was anticipated to be quite challenging. First, I would need to take a taxi from my house to the station, then transfer and head to Haneda. This would involve carrying a backpack, pulling a suitcase, and towing the Scicon, turning it into a massive baggage transfer. Moreover, it seemed like I would need to search for elevators and, if the train got crowded, it could be quite inconvenient. Anyone who has traveled with a bike probably knows that when the train gets crowded, it can feel like you're apologizing profusely as you maneuver your way through, like you're walking on eggshells. Additionally, this time, I had a night flight and work until almost the last minute in the daytime, so I couldn't afford to have much margin for departure. This seems quite risky.
As I was thinking, I remembered something.
During our previous meeting, Mr. Watanabe, the seasoned producer of the Honolulu Century Ride, mentioned that some people send a bike to the airport. I see, if I can send a bike from home in advance, that would indeed be reassuring. I thought, "What a great idea!" So, I carefully scoured the JAL Honolulu Century Ride's dedicated website, and there it was: "Bike Airport Delivery (from your home to the Japanese airport)." This seemed like it could work, and as I read the explanation, I realized that it might not go smoothly after all. The size limit for transporting luggage from home to the airport exceeds the Scicon's dimensions slightly. It's fine for the return journey, but it won't work for the outbound trip. So, is it a no-go? Back to square one…
When I Googled it, I found that cyclists seem to have trouble transporting Scicon cases, and various pieces of information came up. There's information about which courier companies will transport them, what size of car will accommodate them, and personal accounts of previous challenges. This is the collective knowledge of cyclists. Cyclists always share information like this to travel without causing inconvenience to others. I found a blog that mentioned that it's possible to fit a Scicon case in a somewhat taller taxi called "Japan Taxi." Maybe I should just take a taxi to the airport. However, that could be quite expensive. Well, if it's for transporting my road bike, it might be worth it.
Wait a minute. Since my car is small and won't fit, maybe if I take a "Japan Taxi," a larger vehicle would work. In that case, why not rent a car, transport it from my home in Suginami to the airport, leave the bike at the luggage check-in counter, return the rental car to Suginami, and then make my way to the airport via public transportation. It's a clever idea, but it seems quite cumbersome. This would take up half a day.
So, I asked my college student son if he could be the driver for me, and he agreed readily.
And that's how it happened on the day of departure. We rented a TOYOTA Noah.
When we loaded the Scicon case into the back seat, it fit in smoothly. Of course, suitcases and a backpack also fit without any issue. Wow, this is definitely the optimal solution.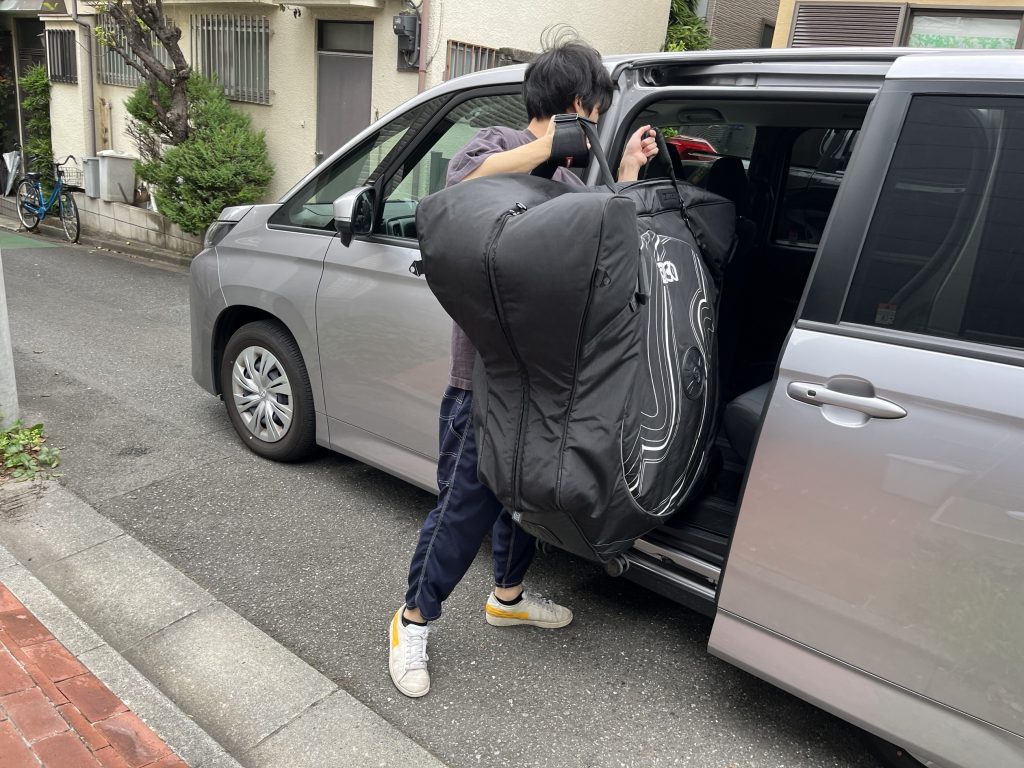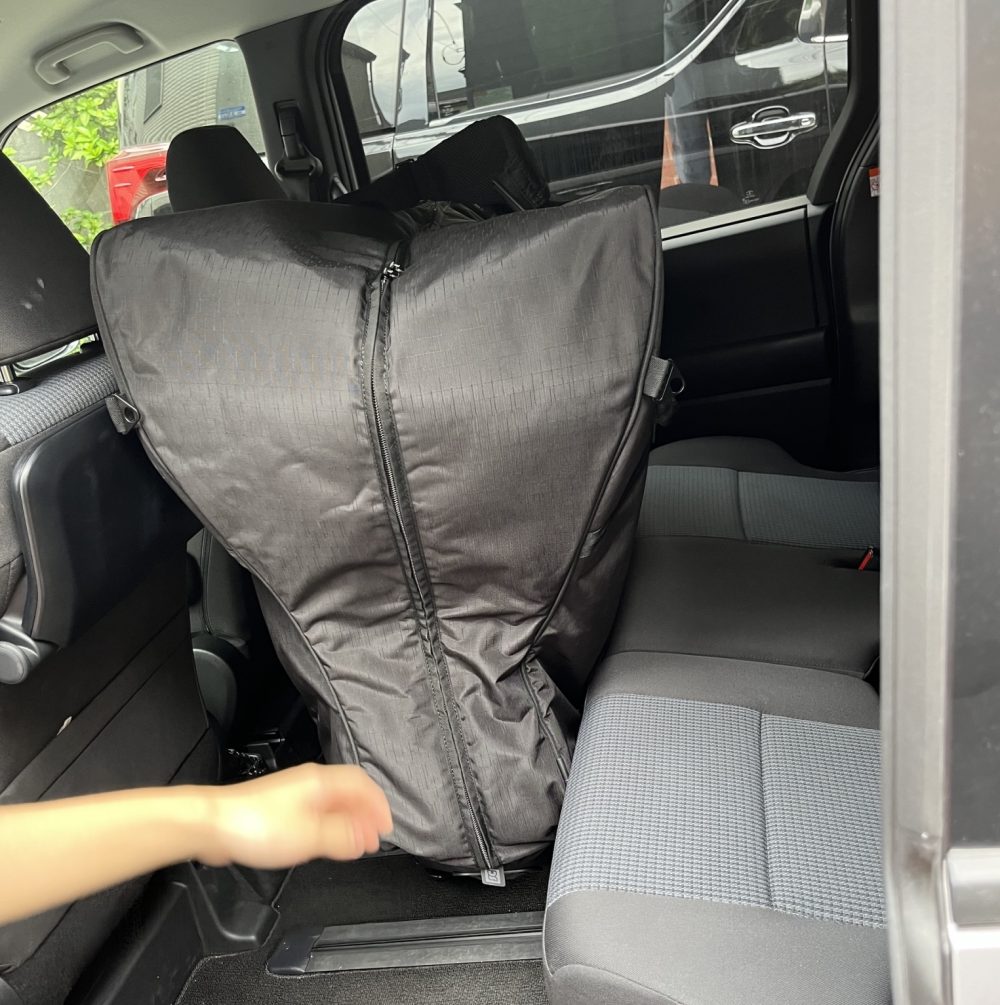 Once we arrived at the airport, from there onwards, the Scicon case was unbeatable. With its built-in wheels, we could move swiftly and smoothly.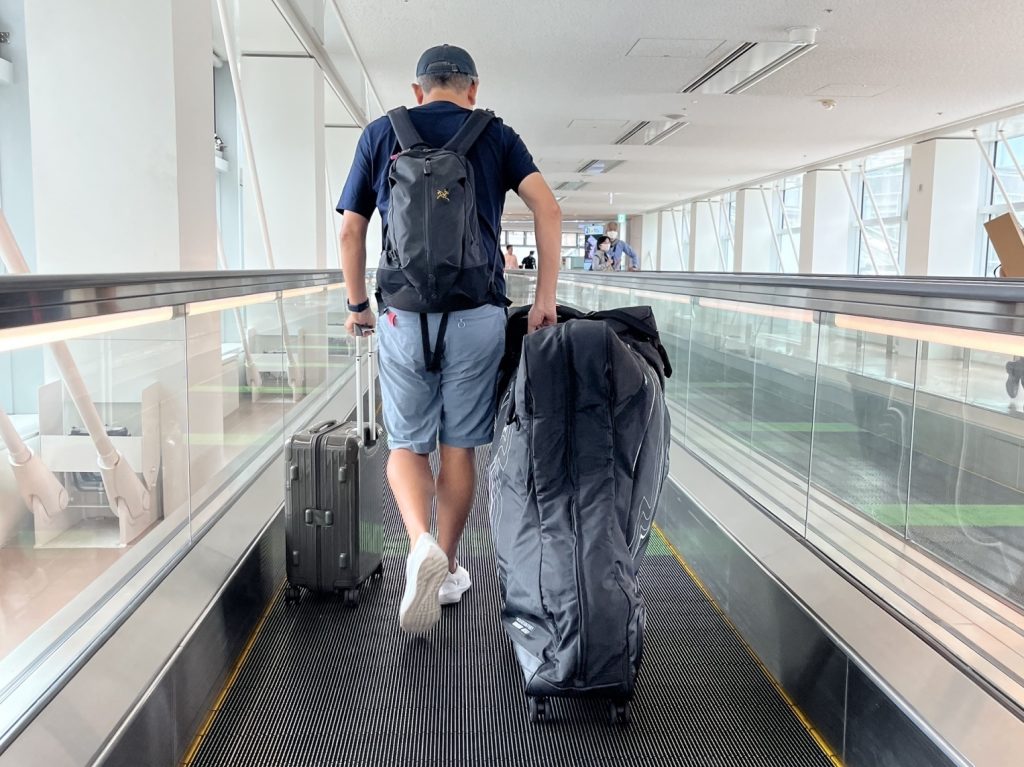 We arrived a little early, so we pre-checked the airport's temporary storage facility that I had previously researched to store the Scicon case and suitcase. I didn't know such a service existed. By the way, it cost 1,000 yen to store the Scicon case and 400 yen for the suitcase. As a token of appreciation, I treated my son to sushi. It was like getting change back from the taxi fare we would have paid otherwise.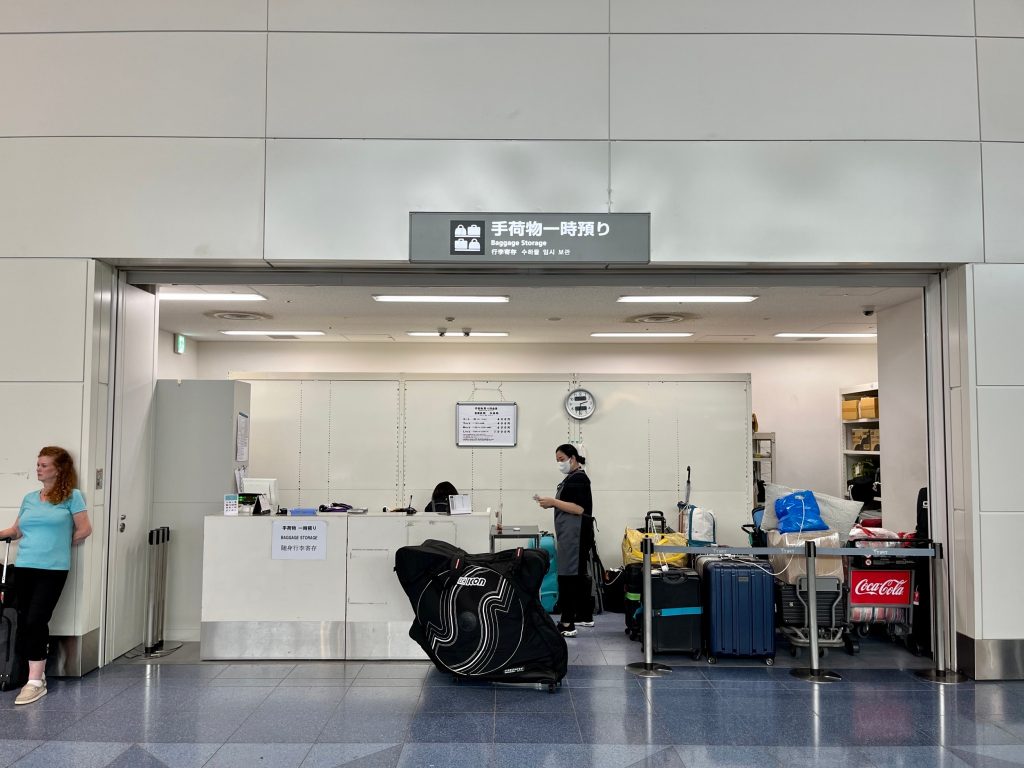 The interaction at the JAL counter went smoother than I expected. Participants in the Century Ride can have their bicycles transported to Hawaii for free if they apply through the website in advance. It was just like checking in regular baggage, and I was able to drop it off.
And so, the journey to Hawaii, which marked my first overseas bike trip, began without a hitch.
By the way, at the JAL counter, I noticed several other Century Ride participants, many of whom had special cardboard boxes or plastic cases for their bikes. This would likely allow them to send their bikes to the airport in advance and transport them in larger vehicles. As long as you can get your bike to the airport, you can use a carrier to move it around. If you don't plan to travel with your bike overseas very often, this could also be a good option.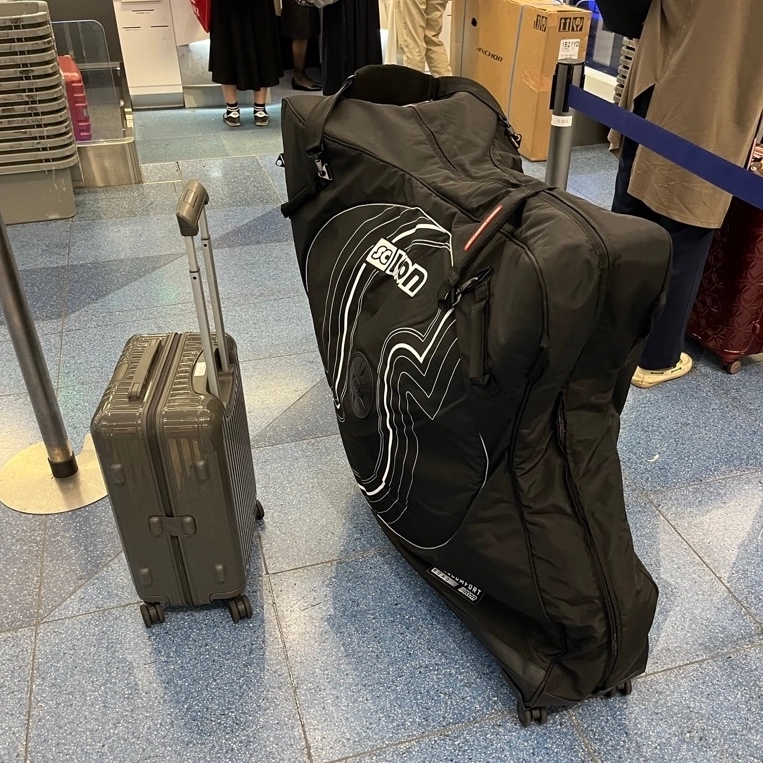 And so, after about an 8-hour flight, I arrived in Hawaii.
My road bike had crossed the ocean for the first time. When I picked up the bike at the airport in Hawaii, it was an indescribable feeling.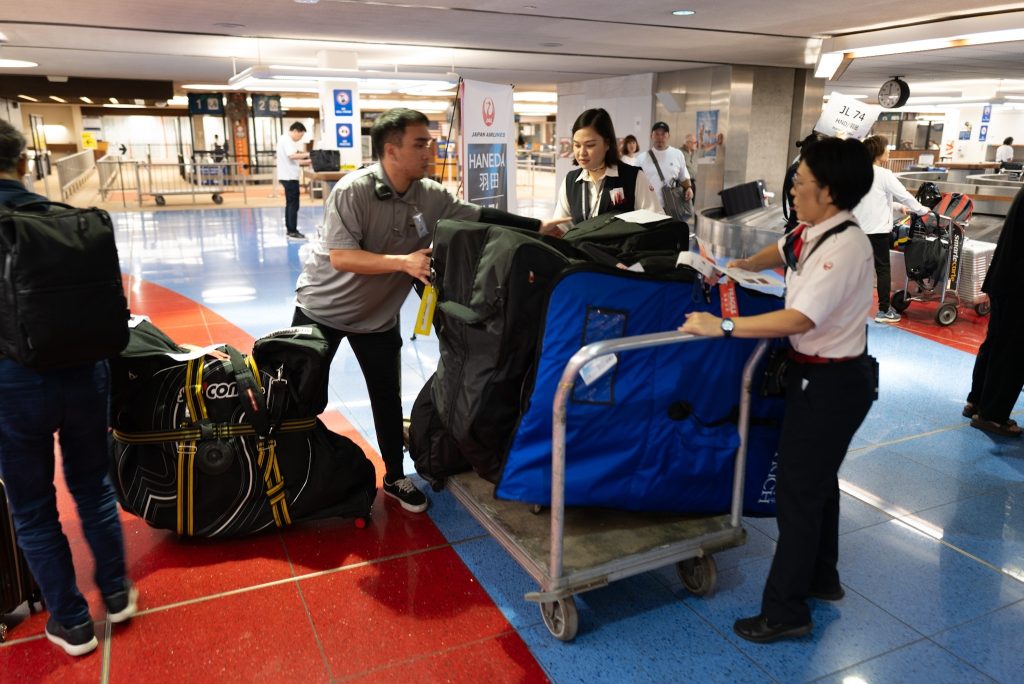 Having acquired this new gear, the Scicon, I plan to actively use it for both domestic and international bike travels in the future. On weekends or holidays, I might even challenge myself to use public transportation for bike transport. In domestic travel situations, it's also possible to have it sent directly to the accommodation.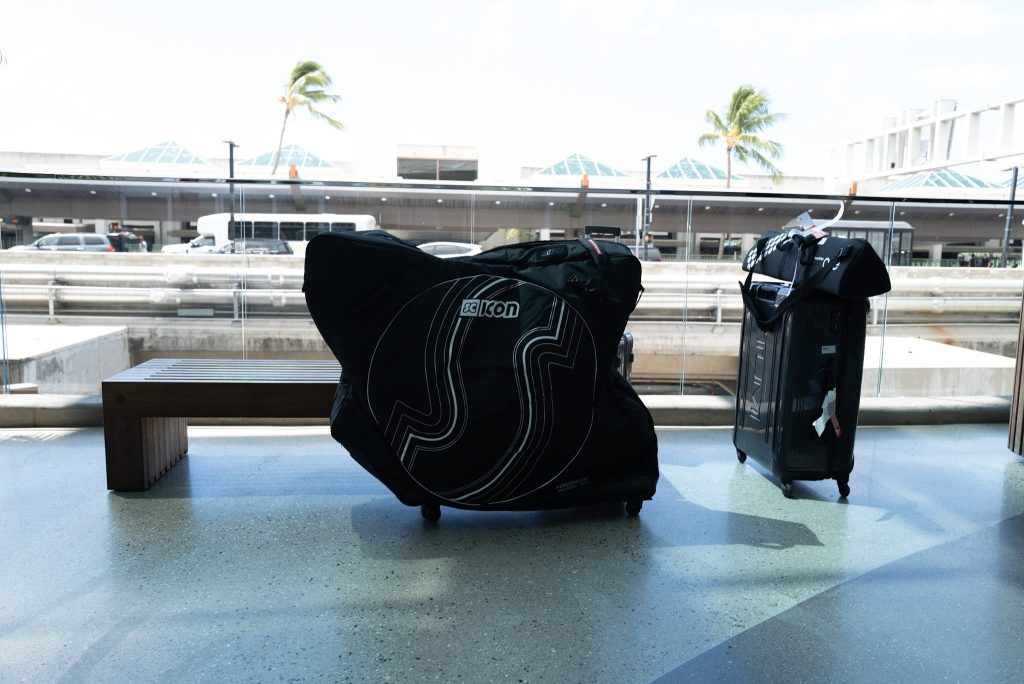 If you plan to travel with your bike by plane multiple times, I highly recommend this gear.
So, next time, I'll bring you the record of my first participation in the Honolulu Century Ride.
Profile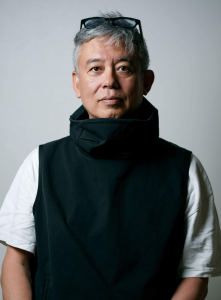 Daisaku Kawase
He is a Free Producer, the Representative of Days Co., Ltd. Born in Aichi Prefecture. With 16 years of road cycling experience, he loves scenic rides. He squeezes in rides between work and travels all over Japan with his bike. His beloved bike is a Trek. After working as a producer on programs like "Ariyoshi no Okane Hakken Totsugeki! Kaneo-kun," "Oyasumi Japan Nemuiine," and "Asaichi" at NHK, he became independent in 2022. In addition to producing programs, he also handles project production for government and corporate clients.
Post Date:2023.10.13