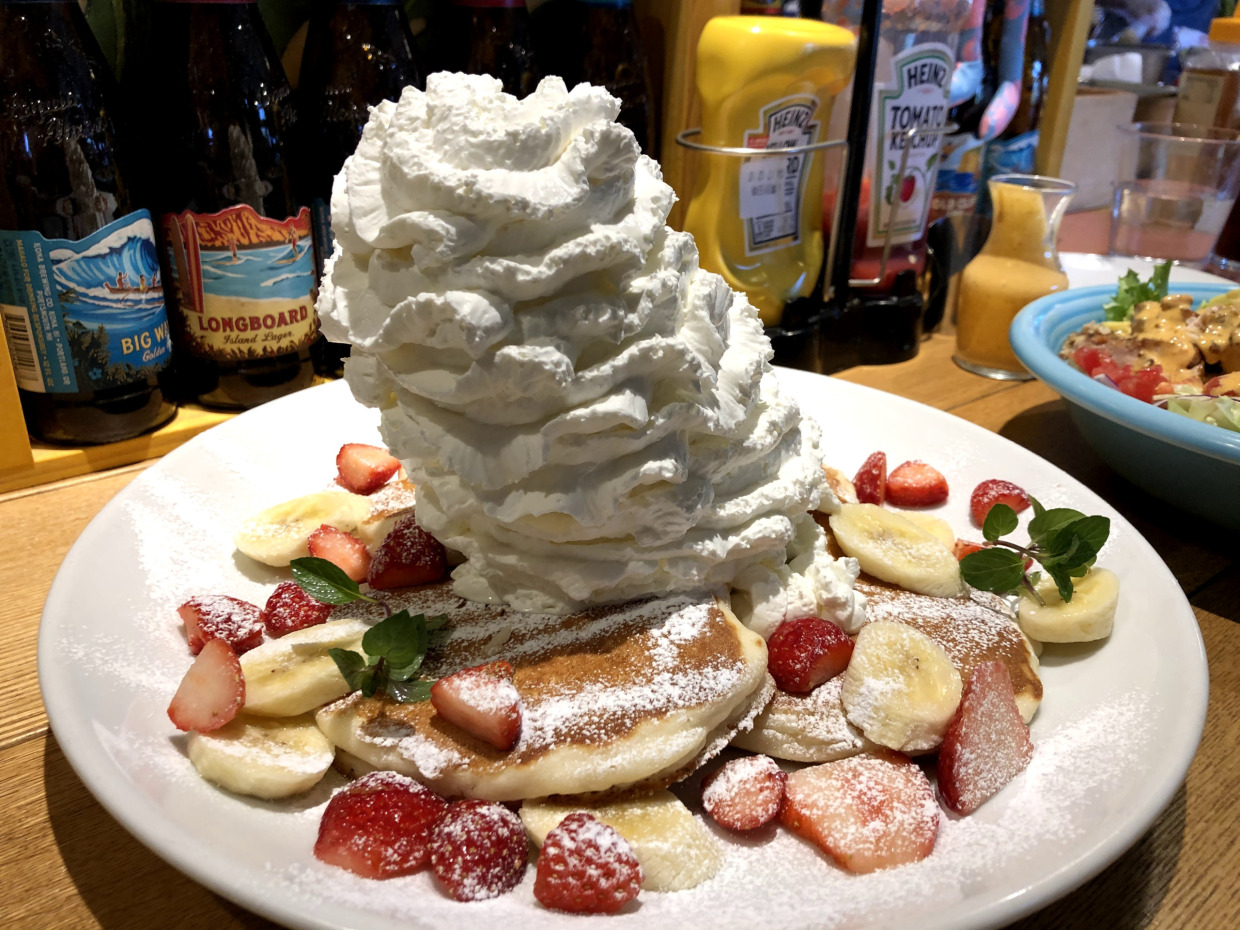 Online Events
Mele of Bicycling Participation Report
Golden Week is the perfect season for riding, as it should be said. A state of emergency has been declared, forcing many events to be canceled, but the Mele of Bicycling, run by the Global Ride office, is an online event that you can still participate in.
Participants who complete the event, which is based on the keyword "Feel Hawaii," will receive a wonderful souvenir from Hawaii. In addition, there are partnerships with stores that offer special services to participating riders as Special Aids. The plan is to have Hawaiian food during the aid stations and ride the whole day in the Hawaiian spirit.
The Global Ride editorial staff also took on the challenge as a participant to relieve the lack of daily exercise.
*The event is currently closed.
*This article is a reprint of May 2021 article.
Start at Toda Park
Starting from the author's nearest station, Toda Koen.
Today's objective & lunch is at "Kona's Coffee Higashiurawa" which is set as a special aid. The one-way ride is about 10 km.
Passing through a residential area, you will reach the Gaikan Expressway. Under the elevated railroad tracks are a series of JR lines.
As a train enthusiast, this is a spot that makes me a little excited (though it has nothing to do with Hawaii…).
Crossing the elevated track, you suddenly find a BMX course. There is a gorilla standing in the area surrounded by the course with its clock bent crookedly.
The name of the park itself is "Gorilla Park." Why gorillas…?
Despite the name, this BMX course is quite long and undulating.
Even small children are riding off-road bikes alongside adults. They can use not only BMX but also Strider.
Arrival in Hawaii!? Kona's Coffee Higashiurawa
After 30 minutes of running after leaving Gorilla Park, we arrived at our destination, Kona's Coffee Higashiurawa.
Surrounded by palm trees, the retro exterior looks like an old diner on the North Shore.
That blue sign for bike parking is a bike stop on a public street in Hawaii (yay)!
Inside the restaurant, the mood is even more Hawaiian. The large sofas and tables look as if they have faded in the ocean breeze.
It's been a while since I've had Hawaiian food. Although the menu was extensive and I had a hard time deciding, I decided to have the restaurant's standard "Hamburger Steak Loco-Moco," "Hawaiian Cobb Salad," and the three "Strawberry & Banana Whip Pancakes" pictured on the Mele of Bicycling's Special Aide Offer available to event participants.
The eggs on top of the juicy loco moco are perfectly half-cooked, and the salad is filling with large shrimp and chicken. The pancakes, with their heaping heap of cream, are just the right amount of sweetness to make you feel satisfied!
All of them were big, maybe enough for 1.5 people. I felt so full of energy that I was able to run full of energy on my way back home.
After fully enjoying the original coffee, I received a 100 yen discount on my bill with a coupon for event participants.
By the time we left the restaurant, the waiting line seemed to have grown even longer, so we were right to come just after opening.
Hawaii Ride by Theme!
Enjoy the ride, recharge your energy at the rest stops along the way, and then head back to your next destination.
Those who have ridden in Hawaii in the past will be able to recall the inspiring scenery and the thrill of taking a break at a café, while new riders will be able to spice up the event with the Hawaiian theme.
There are many places in Japan that will make you feel like you are in Hawaii, so it's fun to look at a map of Hawaii and think about where you want to go!
The Mele of Bicycling has a wide range of target distances, from 50 km, which is easy for beginners to achieve, to 500 km, which is challenging even for advanced riders. There is also a photo contest with prizes and a team division. Registration and ride period is until May 31.
[Today's course]
Post Date:2021.05.06