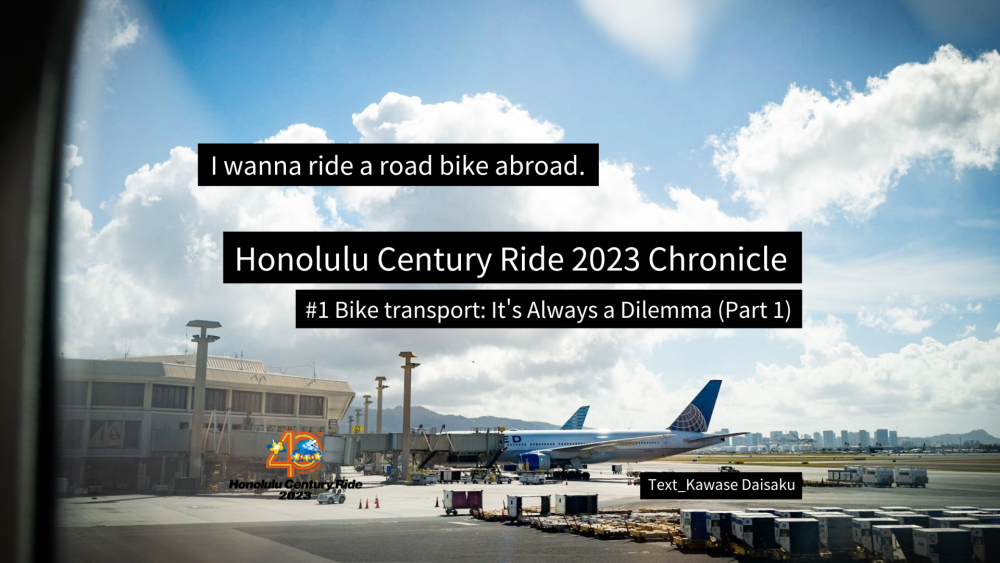 I wanna ride a road bike abroad.
Honolulu Century Ride 2023 Chronicle
#1  Bike transport: It's Always a Dilemma (Part 1)
By some stroke of luck, I ended up participating in the Honolulu Century Ride. While my initial joy was short-lived, I soon found myself facing a perennial dilemma for road cyclists: the issue of transporting my bike. Yes, it's the matter of bike transport.
I've been riding road bikes for about 20 years now. I've experienced bike transport within the country a fair bit. Bike transport requires a lot of attention. When I take the local trains, I avoid rush hours, and when I ride the Shinkansen (bullet train), I reserve a seat with ample luggage space at the rear of the carriage. When I fly, I check in at the airport at least 30 minutes earlier than usual.
Road bikes can be fragile and transporting a big one without inconveniencing others always requires careful planning.
This time, my bike transport area has finally expanded to overseas.
It's completely unknown territory. There are more uncertainties compared to domestic flights.
The first thing to decide is the method of packing for the bike. So far, for domestic flights, I've been using a thin plastic bike bag. However, I've heard that overseas, luggage can be handled somewhat roughly. If that's the case, a thin plastic bag would be quite risky. When I arrive in Hawaii, if my derailleur is bent or something like that, it won't be funny. But then again, maybe I'm going round trip with JAL, so it might be surprisingly okay.
There are dedicated cardboard boxes and plastic cases available for this purpose. With those, a certain level of safety is guaranteed. I've used them once before, and they provide a sense of security as I pack and secure the bike with bubble wrap and such. However, packing with them is a bit of a hassle. Also, since they're just square boxes, transporting them on public transportation like trains can be quite challenging. I wish I could transport it with the power of the Force, like Obi-Wan Kenobi. I find myself contemplating these meaningless things and can't make a decision at all. Should I go with a plastic bike bag or a cardboard case? Thoughts keep swirling around in my head.
About a month before my trip, I had a meeting with Mr. Watanabe, the producer of the shooting crew that I'll be joining for this Honolulu Century Ride. They're going to film my challenge for a TV program. Mr. Watanabe is like a living legend in this field, having filmed Honolulu Century Ride for over ten years.
I decided to muster up the courage and ask him.
Kawase:
Everyone, how do you transport your bikes for the ride?

Watanabe:
Many participants use hard cases or something similar. There are also quite a few who use cardboard or plastic cases.
Kawase:
Are there people who use vinyl bike bags for transport?
Watanabe:
There are very few, to be honest. It's just too risky. I remember some people who used vinyl bike bags arrived in Honolulu with bent derailleurs and such.

I see. So, considering safety, it seems vinyl bags are risky.
I thought about it again. I'll probably continue traveling with my bike in the future. If that's the case, it's better to have something that can be packed easily and used multiple times. So, this time, I decided to buy a hard case.
When I searched online, there were various options available. I decided to buy something I've been wanting for a while. The Scicon AeroComfort 3.0 (hereafter referred to as Scicon) – I've been thinking about traveling with this one someday. It's not a hard case but a semi-hard case, and I've heard it's quite sturdy. It might be a bit expensive, but I'm going to Honolulu. If I can't transport my bike safely, I won't be able to enjoy riding in Honolulu.
So, I ordered it on Amazon.
After a while, a large cardboard box arrived.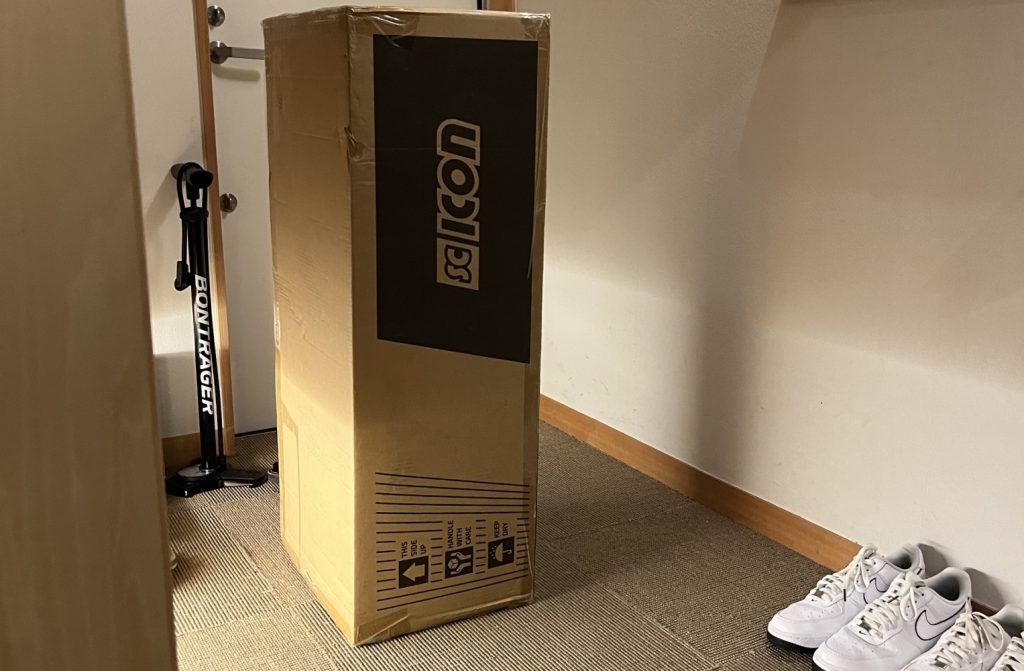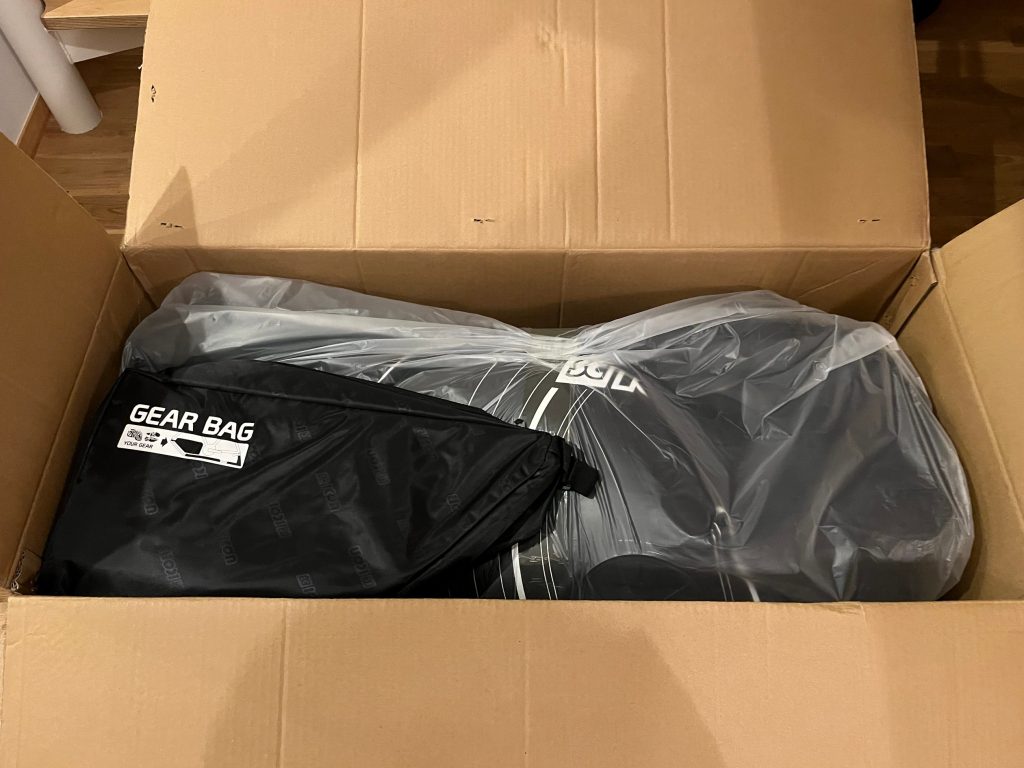 I opened it up. Upon inspection, it seemed quite sturdy. I tried to fix my bike right away. There's a steel base at the bottom of the case, and it looks incredibly robust.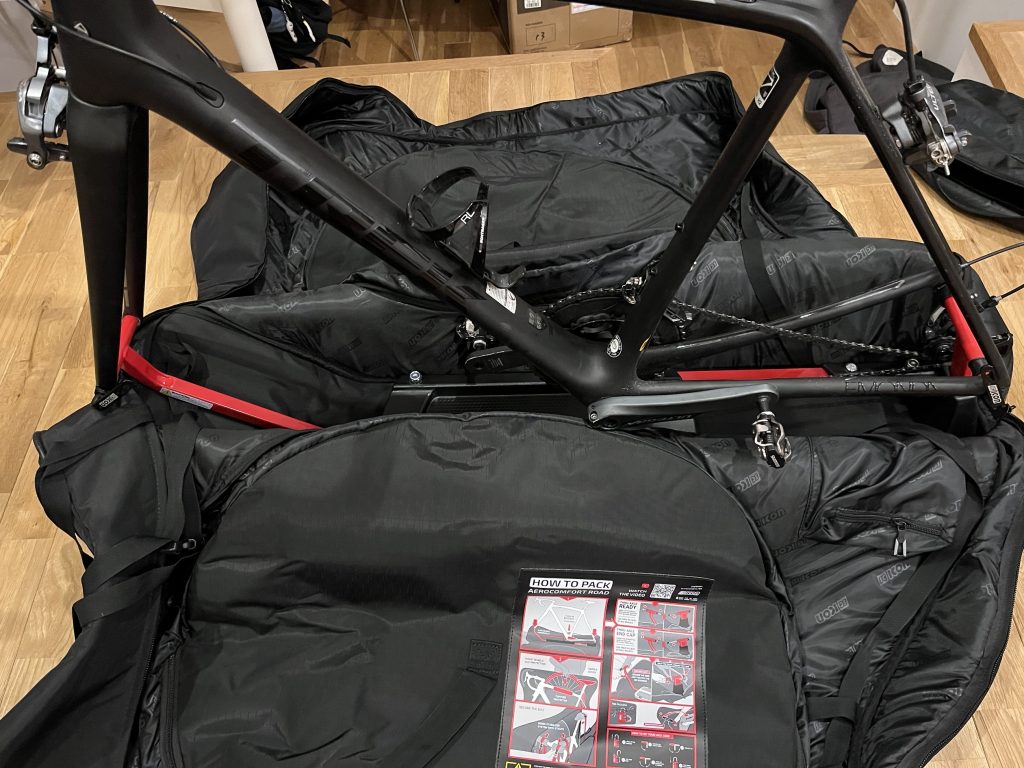 I cautiously fixed it while looking at the illustration printed on the case. The black Trek frame is firmly held in place and doesn't budge at all.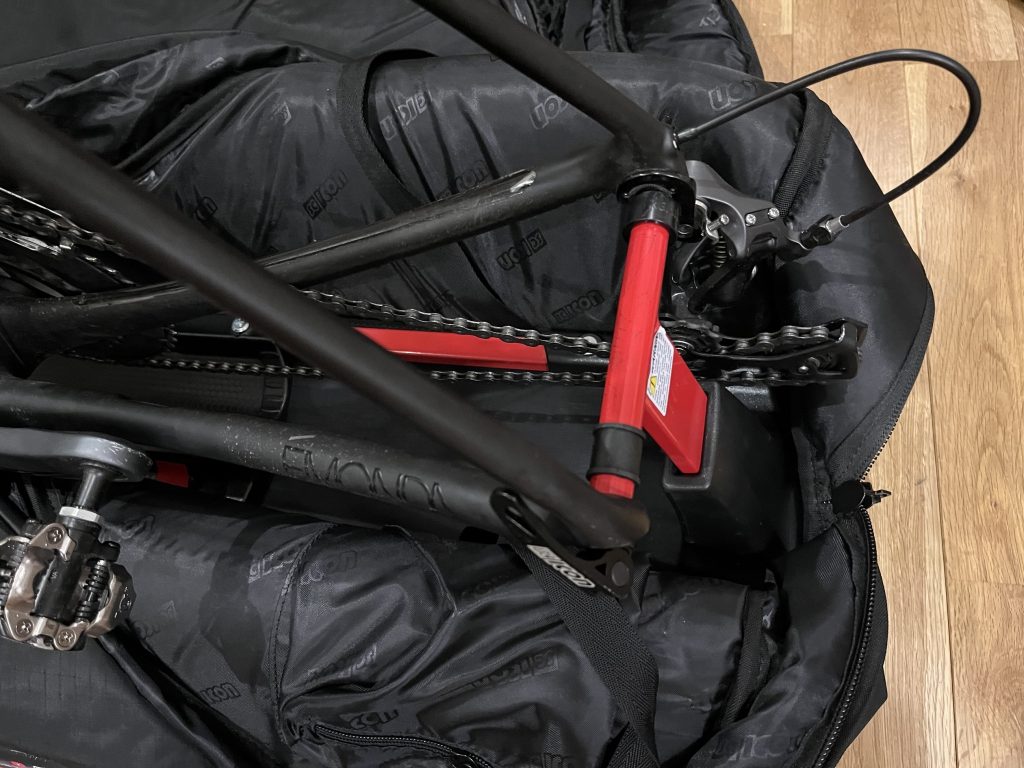 Inside on both sides, there are cases for the wheels, which sandwich the frame. They are cushioned and provide a lot of reassurance.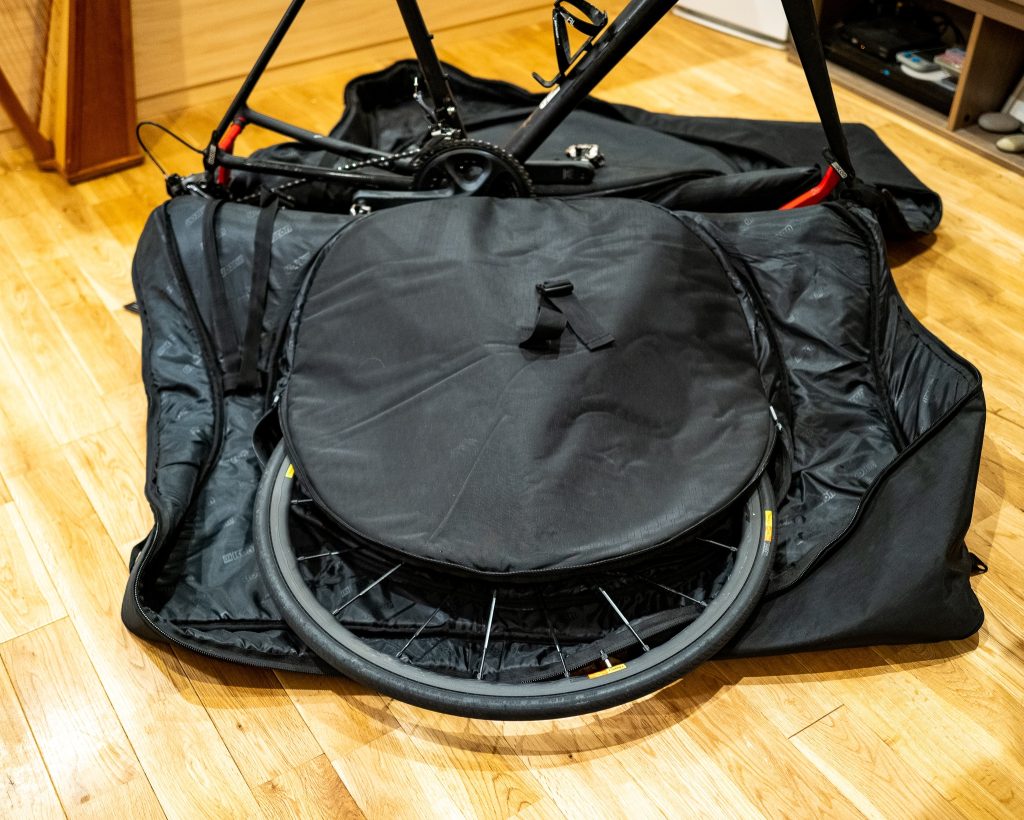 Furthermore, it also includes a bag that fits snugly between the downtube and front fork and can accommodate gear. It's the perfect size for fitting a helmet and shoes. Helmets can be quite bulky to pack in a suitcase, so this is quite convenient.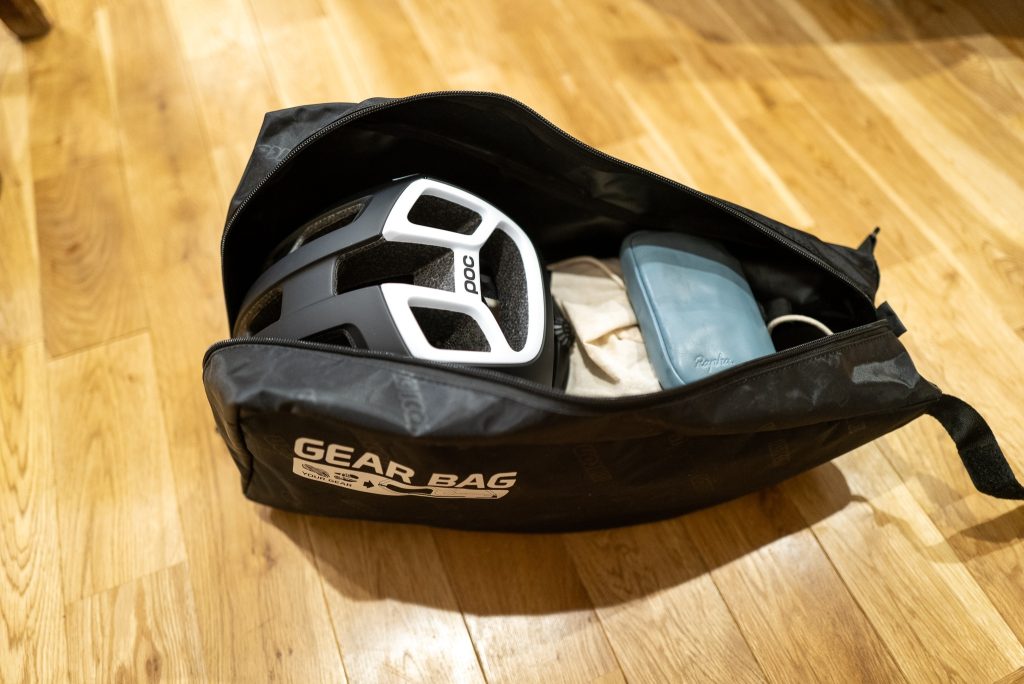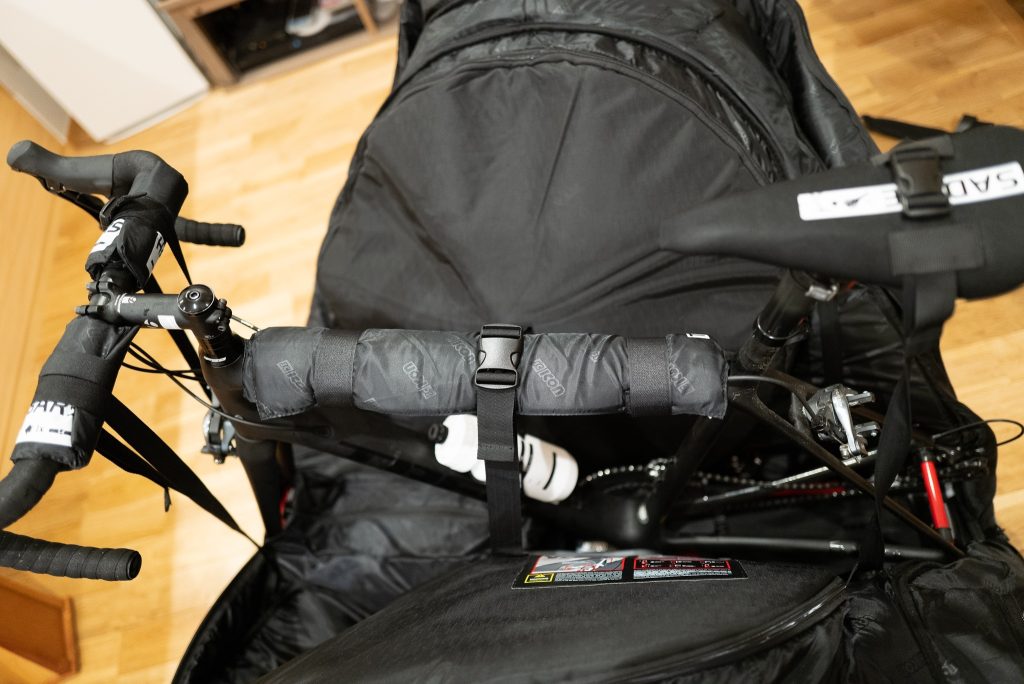 Looking good, right? It's a scene filled with a lot of peace of mind. The case has small wheels on the bottom and moves really smoothly. Scicon, you're doing great!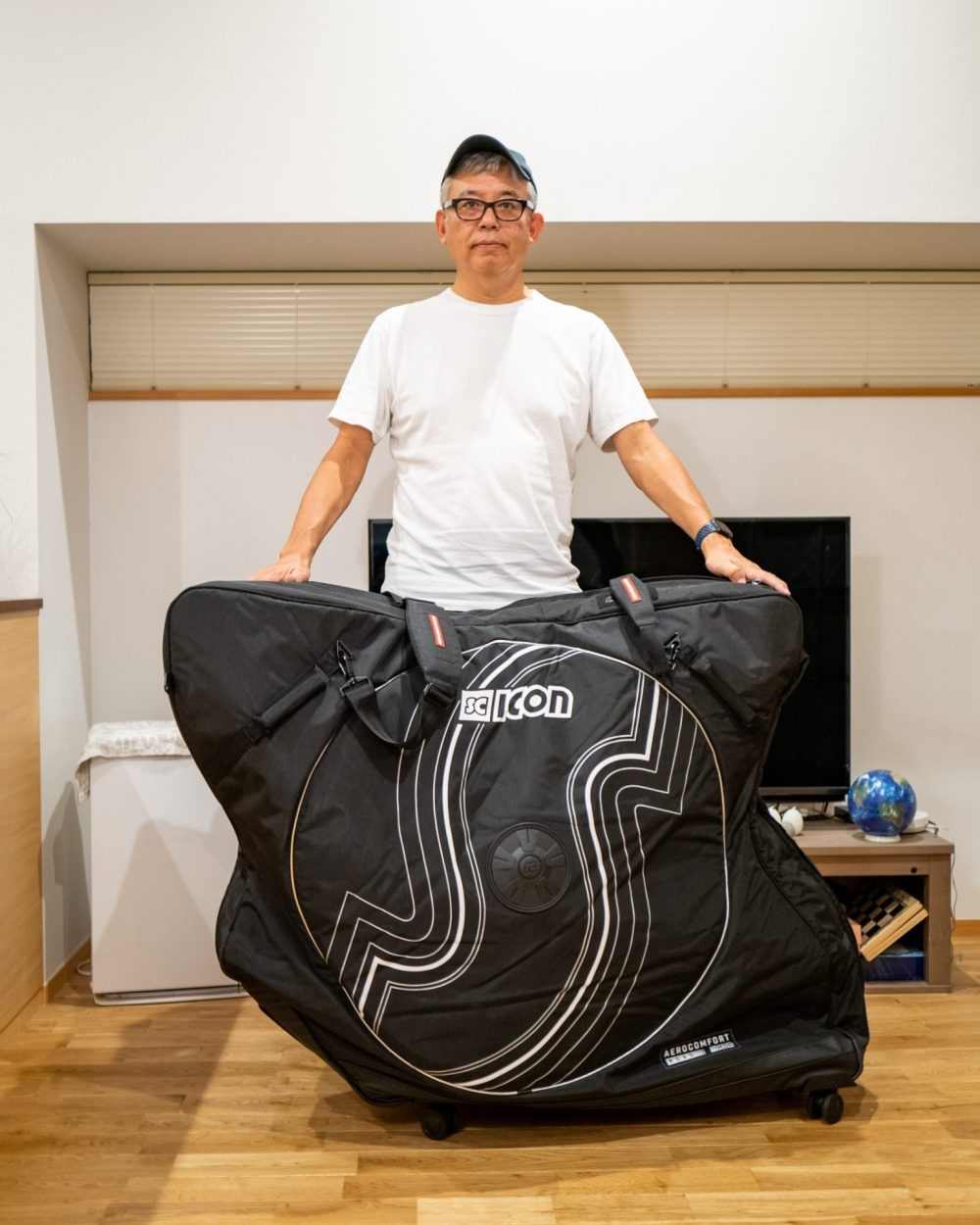 However, after admiring the Scicon for a while, another worry struck due to its size.
How on earth am I going to transport this thing to the airport? Our family car is a small size, and there's no way Scicon would fit. Even when I usually take the train to the airport, our house is far from the station (a 15-minute walk), so it's a bit of a long-distance hassle to roll the Scicon around. It would probably be impossible to get it on a bus of this size. Even a taxi might refuse to take it.
Alright, what should I do?
And so, the dilemma of rinko continues in the Part 2.

Text & Photo_Daisaku Kawase
Profile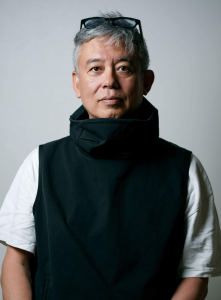 Daisaku Kawase
He is a Free Producer, the Representative of Days Co., Ltd. Born in Aichi Prefecture. With 16 years of road cycling experience, he loves scenic rides. He squeezes in rides between work and travels all over Japan with his bike. His beloved bike is a Trek. After working as a producer on programs like "Ariyoshi no Okane Hakken Totsugeki! Kaneo-kun," "Oyasumi Japan Nemuiine," and "Asaichi" at NHK, he became independent in 2022. In addition to producing programs, he also handles project production for government and corporate clients.
Post Date:2023.10.13